Yearbook distribution day is tomorrow!!! The Summit Staff is excited for you all to see the 2023 yearbook! You can check to see if you already made a purchase by looking at the list posted in the lunchroom. If you still need to order a yearbook, head on over to Jostens.com to make your purchase!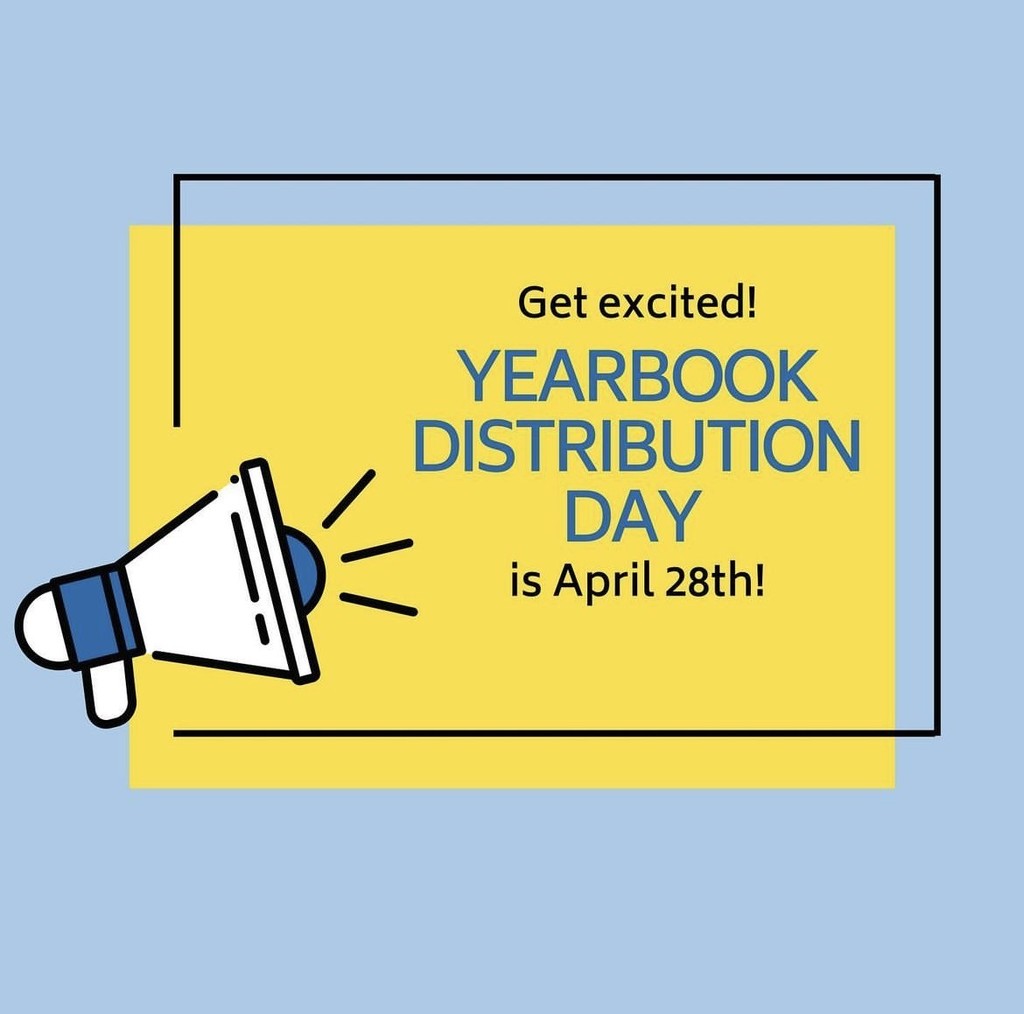 AP Exam Schedule: contact your teacher for testing room location.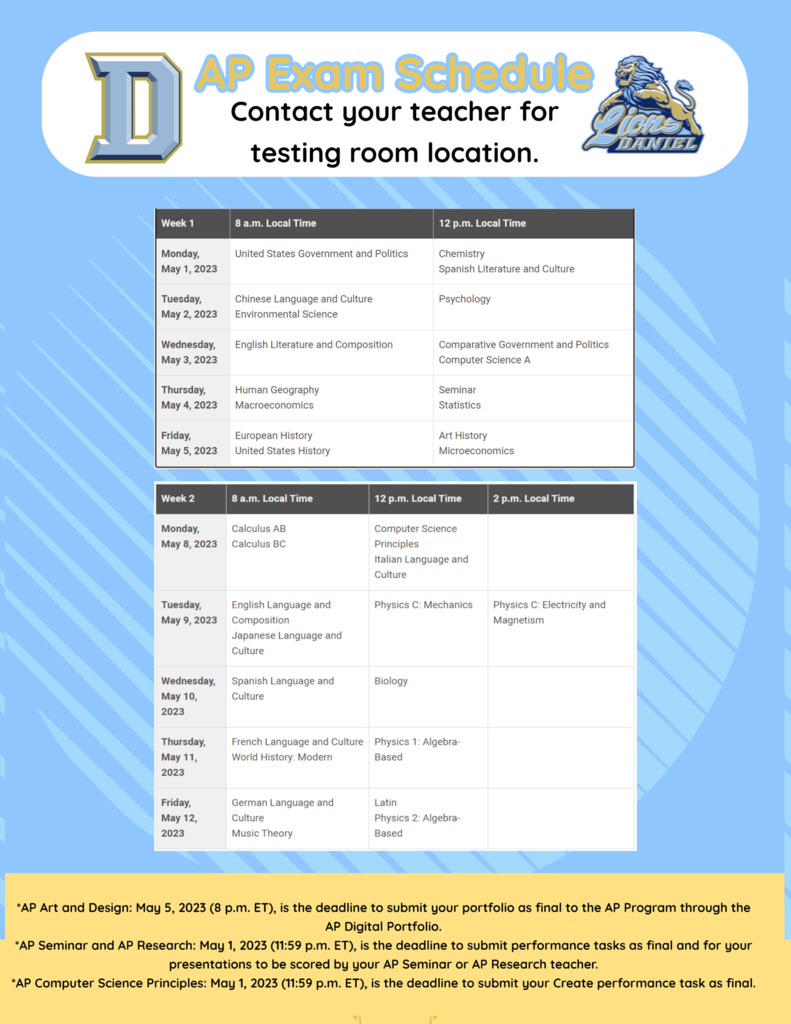 Today we celebrate National Administrative Professional's Day! The invaluable and specialized work these folks do is critical to keeping our school running smoothly. Their knowledge, organization, and expertise in their roles make every day and every interaction with students, faculty, staff, parents, and community members better! Thank you to Judy Edwards, Matt Higginbotham, Tiffany Cole, Becky Blake, Angus Anderson, Beth Brittain, Carolyn O'Hara, and Mou Rangaraju!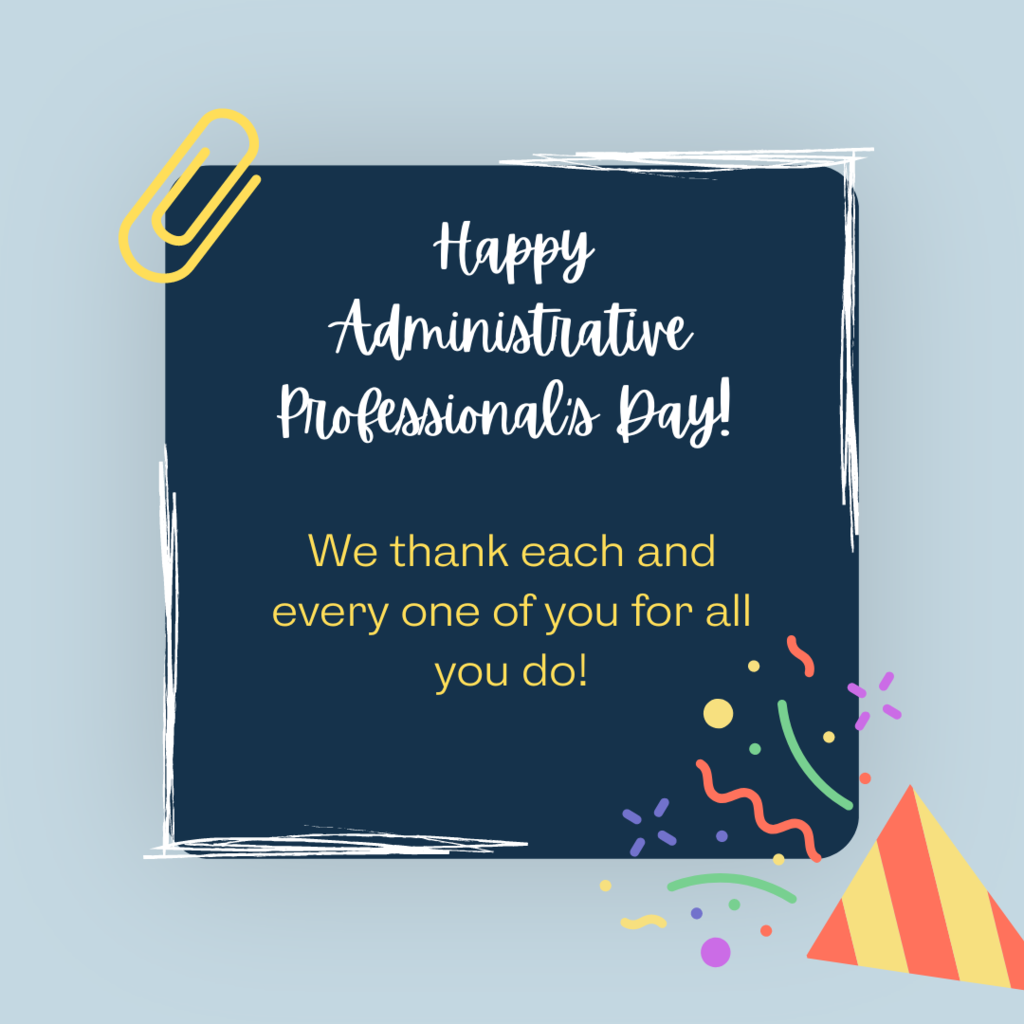 EOCEP & Final Exam Dates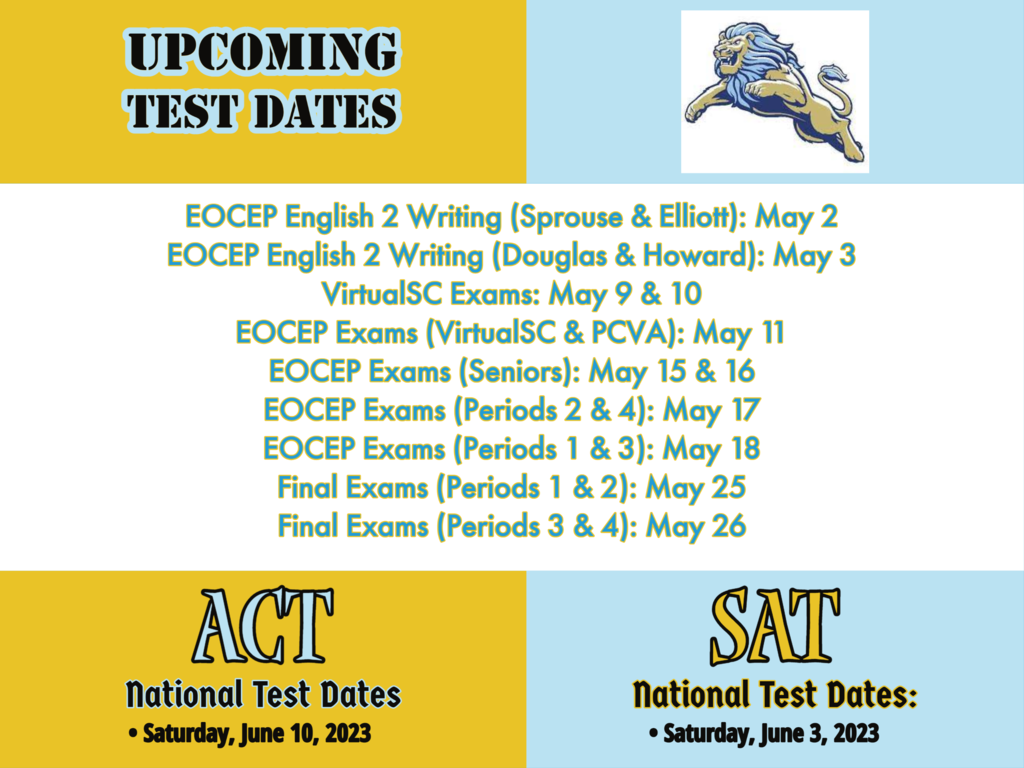 Orders are now being taken for the Class of 2023 Senior Video. The video comes on a flash drive in a customized Daniel box for 25$. You can order them now on MySchoolBucks. You will be notified when your order is ready for pick up. Use the link or the QR code to purchase one.
https://tinyurl.com/DHS-Senior-Video-2023
All proceeds go to DWD TV and help with purchasing new equipment for the class. Thank you for your support. Media Arts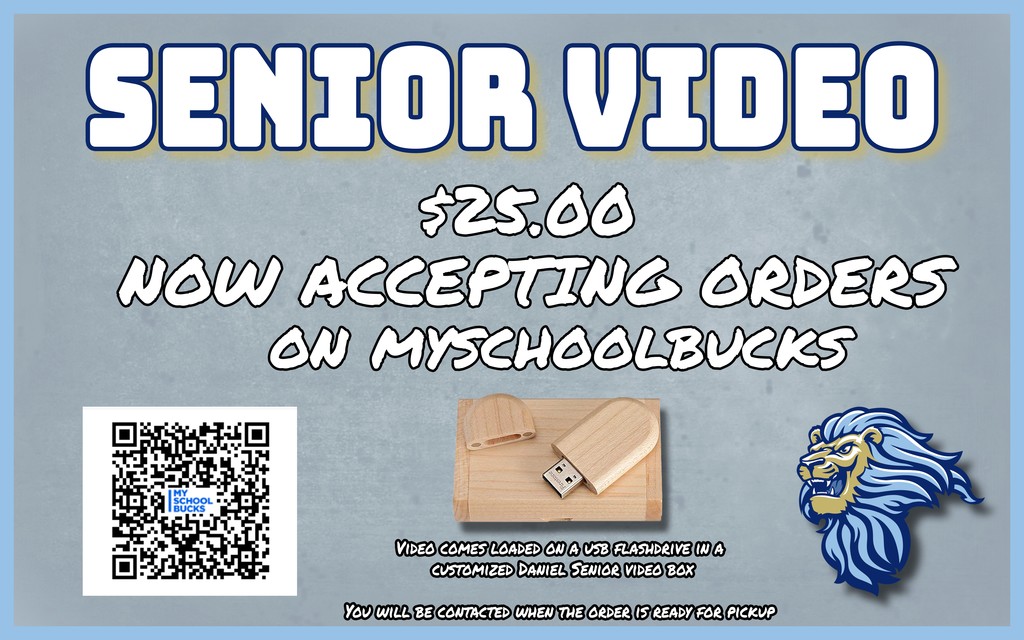 Remember that all signout notes for Friday must be submitted to the main office by 12:00 noon on Wednesday, April 26. We will not accept phone calls or e-mails for signouts. If you need to pick up your student on Friday and did not submit a note, you will need to come into the main office with your current ID to sign your child out for the day. Friday is a regular school day for our students. Attendance will be taken in all classes. All Daniel students will be participating in Awards Day activities from 10:00am-12:00pm. Should you need to pick up your child during this time, please note that it may take longer than usual to get your child to the main office to sign-out. We recommend that you schedule your child's sign out around these times to avoid delays.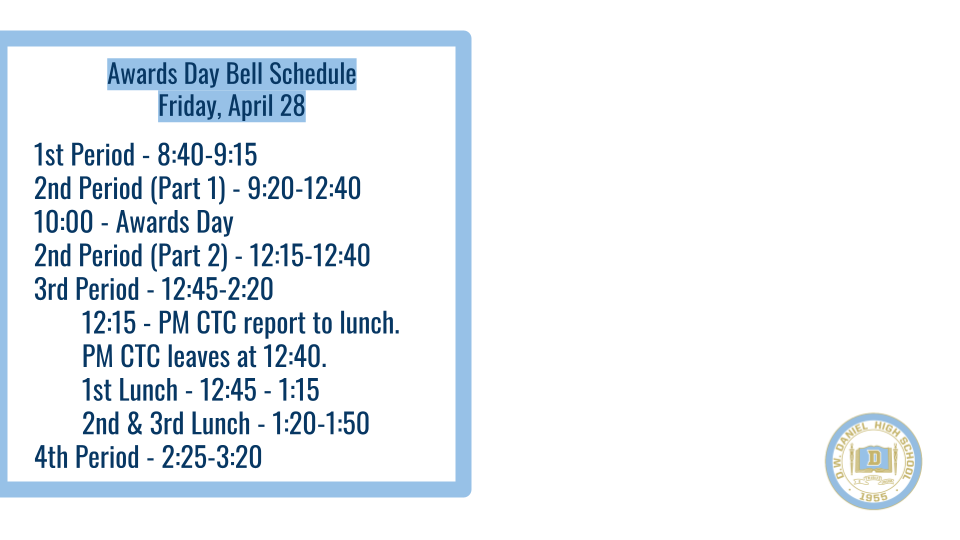 Reach out to Ms. Elrod with any questions!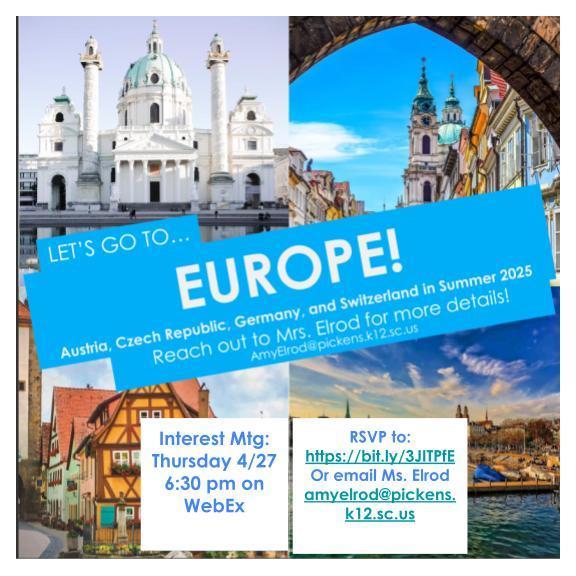 Howdy, y'all! Please join the ManeStage Players in the wild, wild west for an hour-long version of Romeo & Juliet. Doors open at 6:30, and admission is free! There will be a link to donate at the door, and we hope to see y'all there!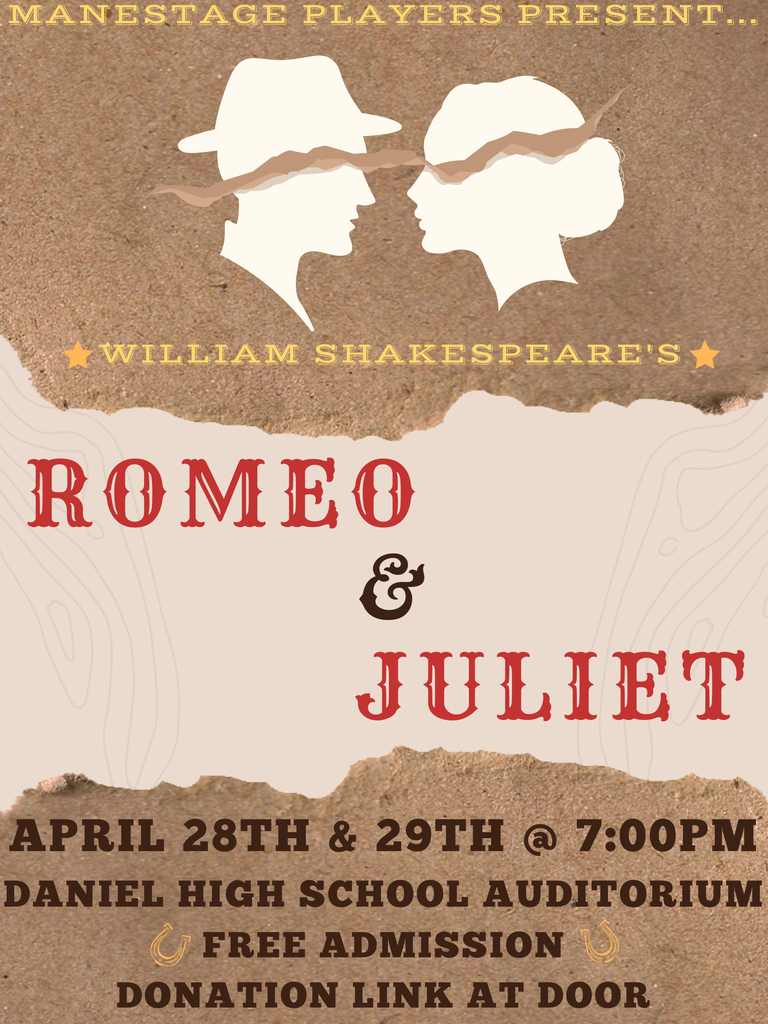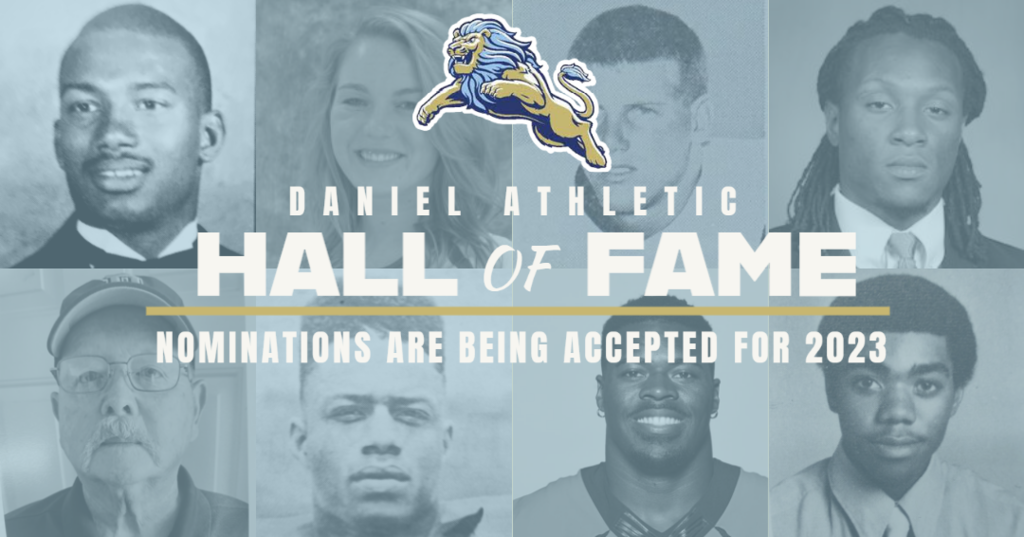 Daniel Athletic Home Events! Come out and support your Lions this week.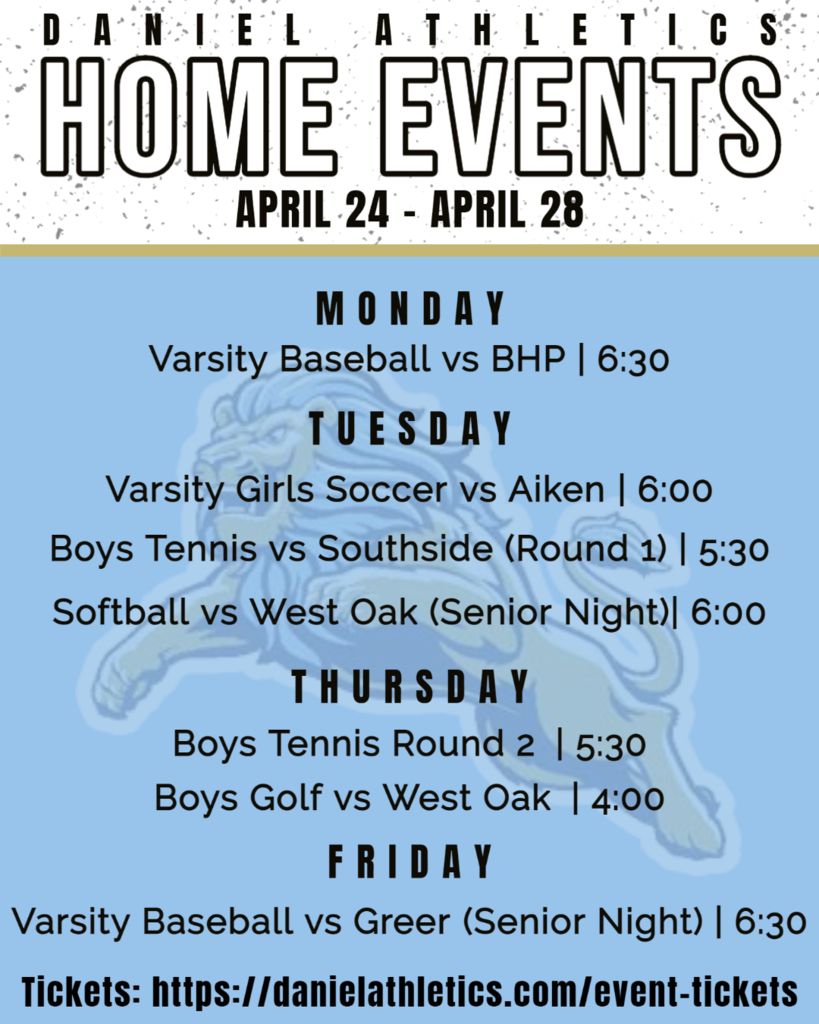 SENIORS! DO NOT FORGET!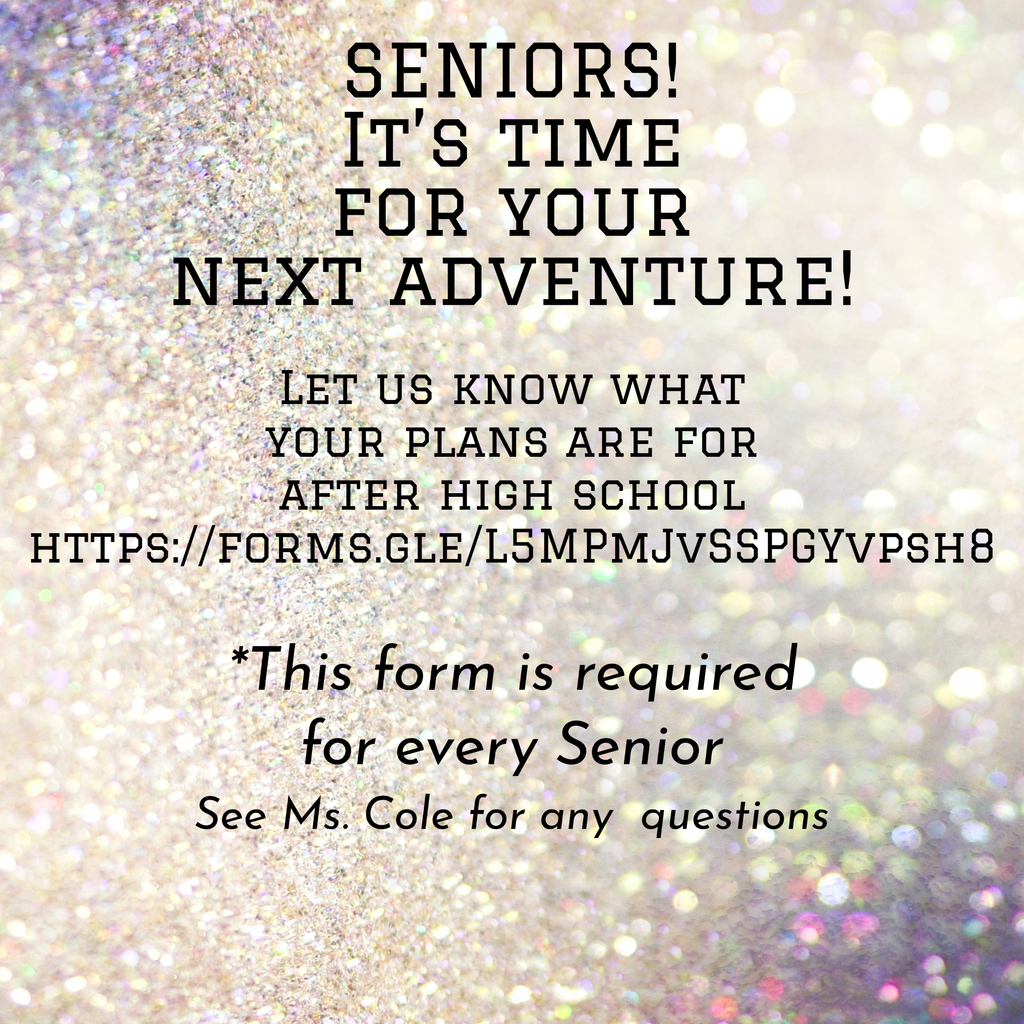 Attention Seniors!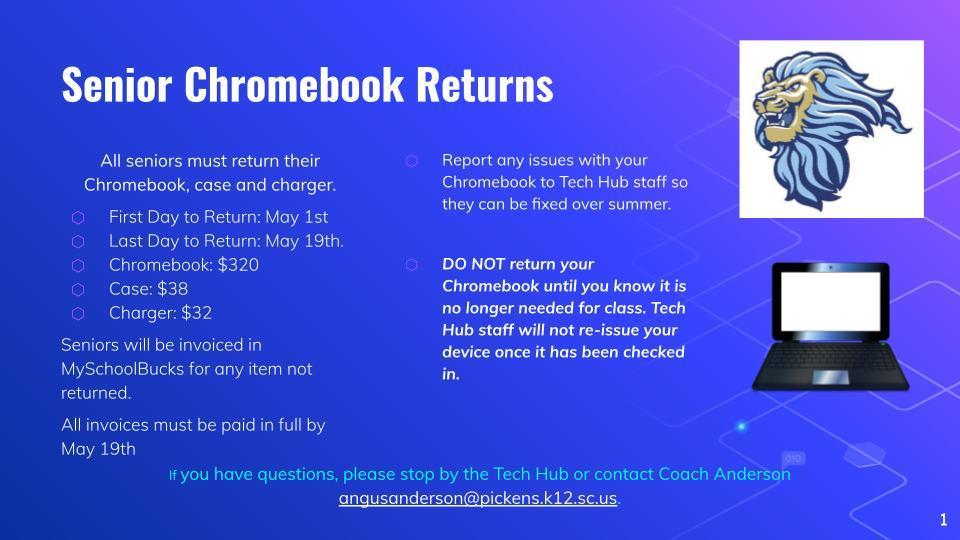 Attention Juniors and Seniors!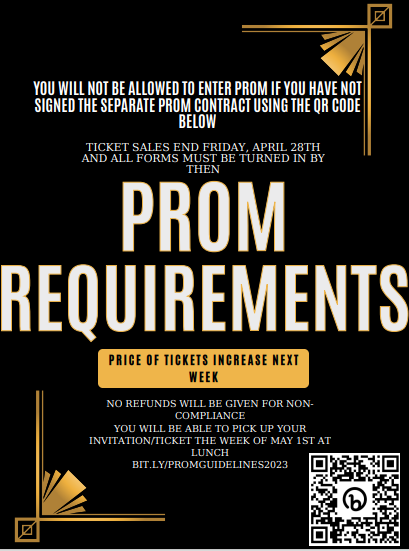 Club R's April Meeting will be held on April 27th. Note the location change!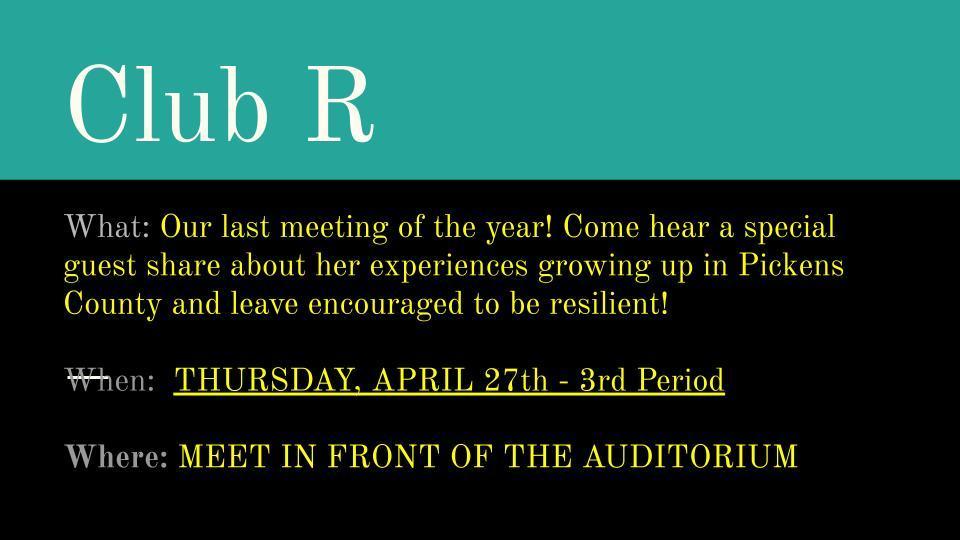 Spring Concert!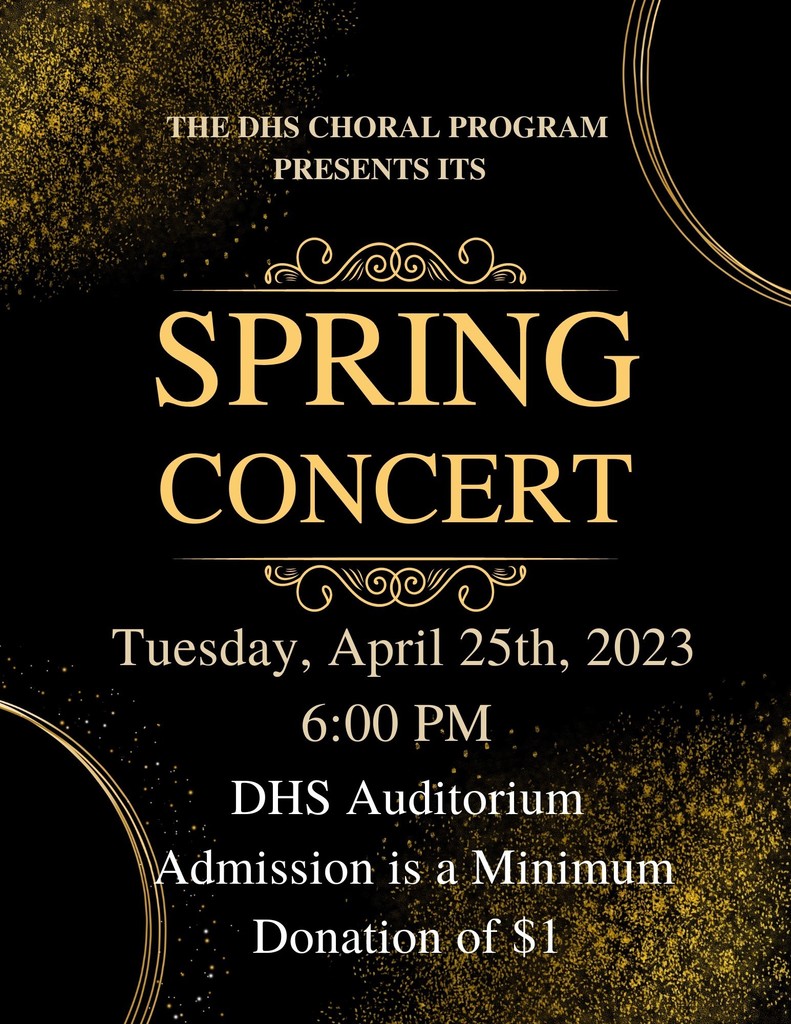 See Ms. Cole with any questions!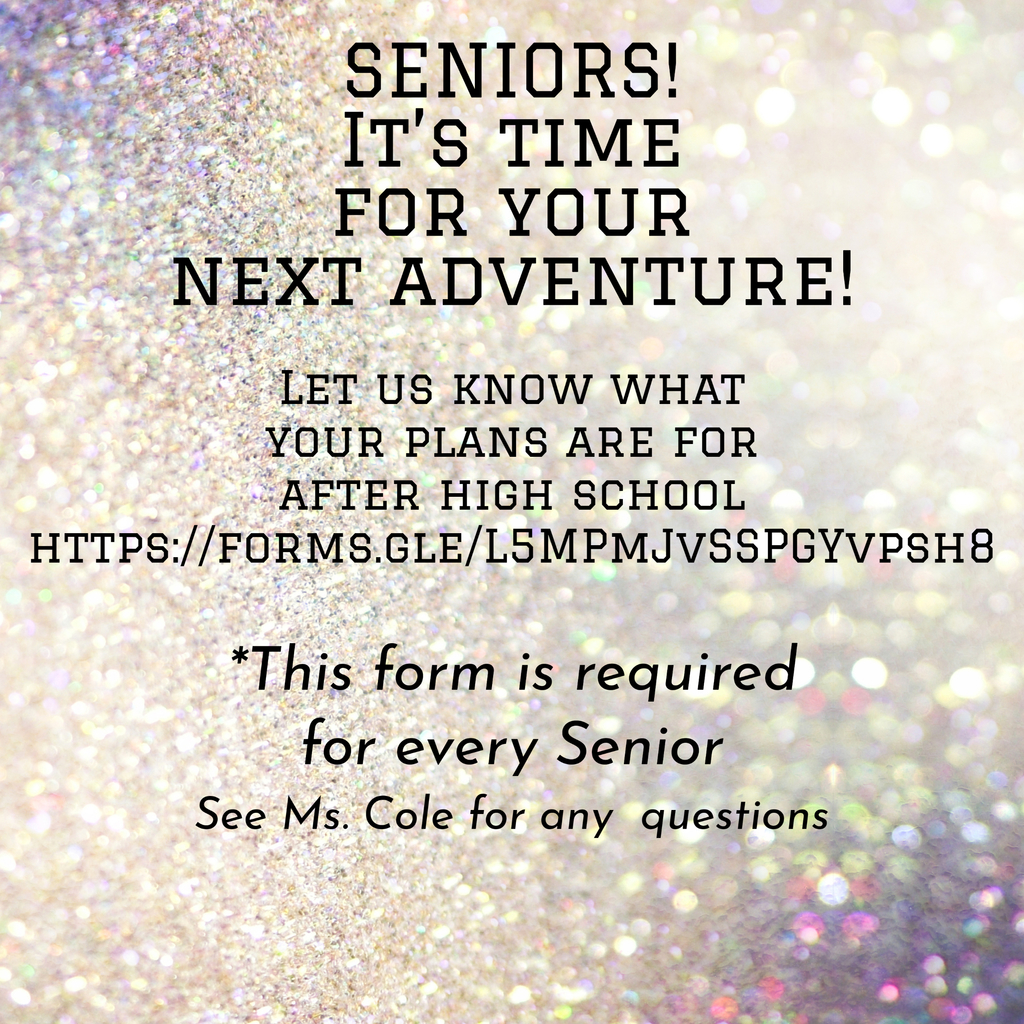 Email Ms. Elrod for more information!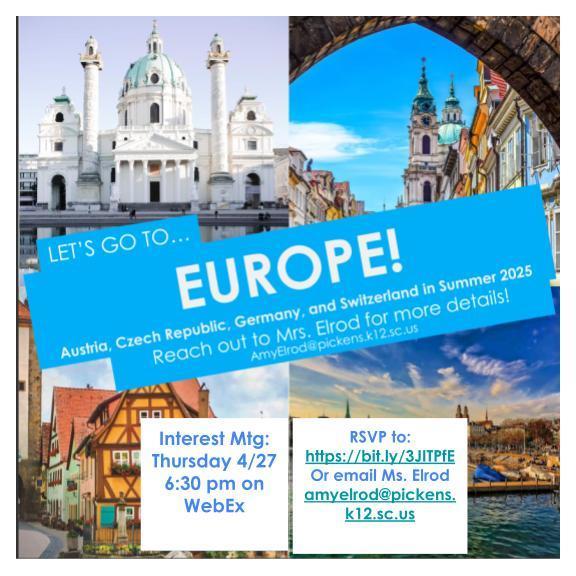 Lots going on this week at home with Daniel Athletics!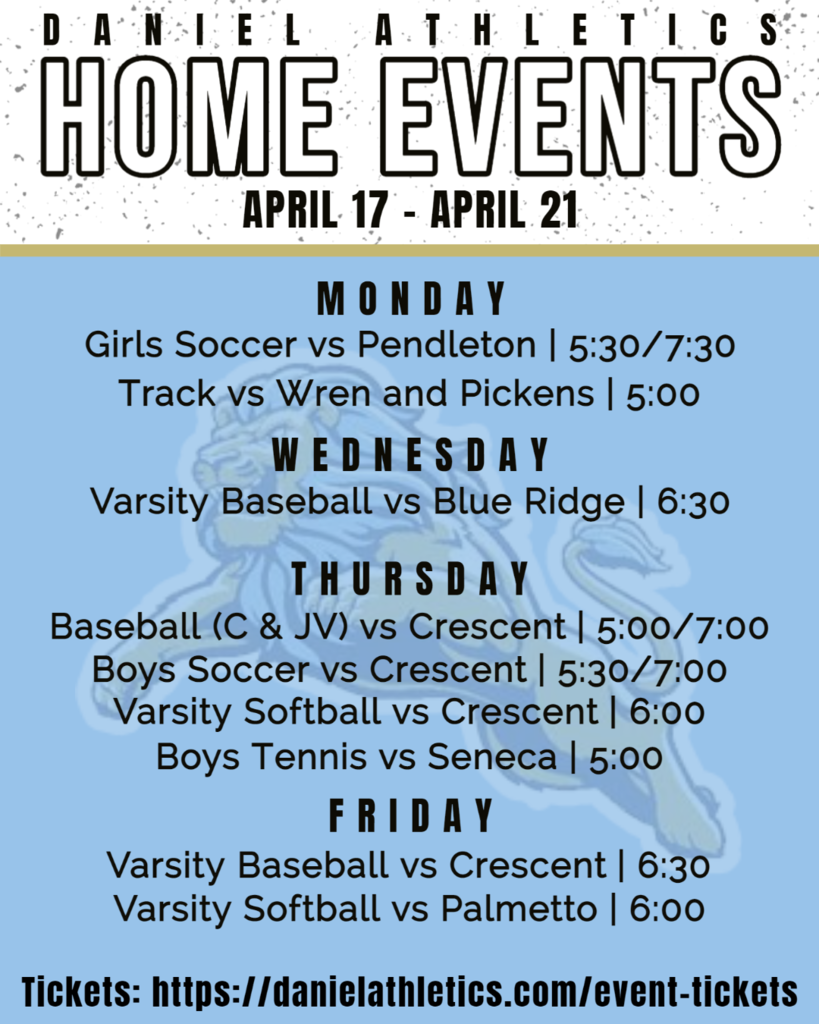 Career Fair - Sign up by Tuesday! All students and families are invited to attend.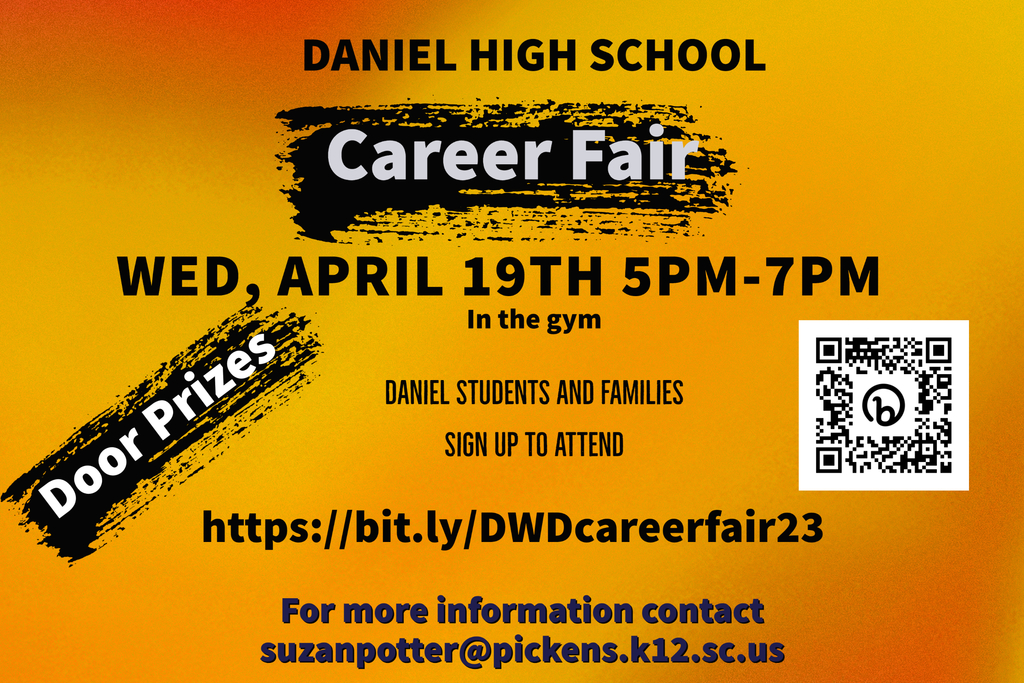 The DWD Academic Team wrapped up the season in the SC state playoffs at USC on Saturday, April 15. Team A consisting of Henry Turner, Joyce Burton and Ahan Shi finished with a #8 ranking in the state. In addition, Ahan Shi finished with a #4 individual ranking for SC.