DWD Grief Support - Come to room 341 during 1st lunch on Friday, October 29th. Pizza and drinks will be served. See Mrs. Plumblee for more information.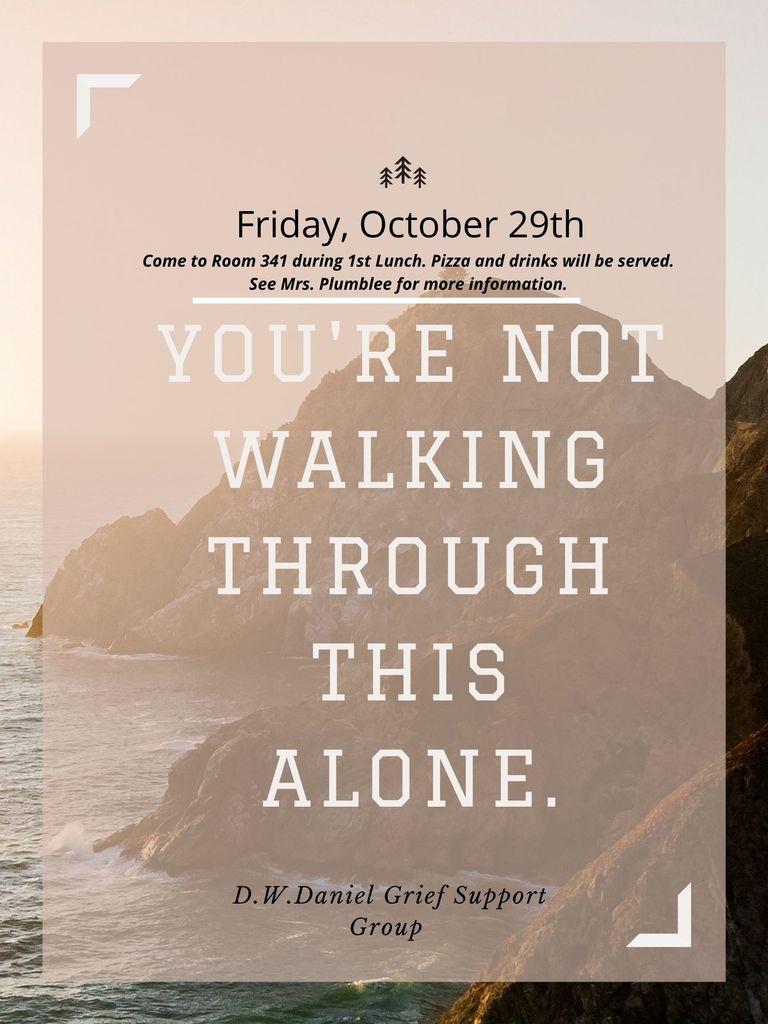 Interested in participating in a winter sport? Please go to danielathletics.com for more information or email the head coach.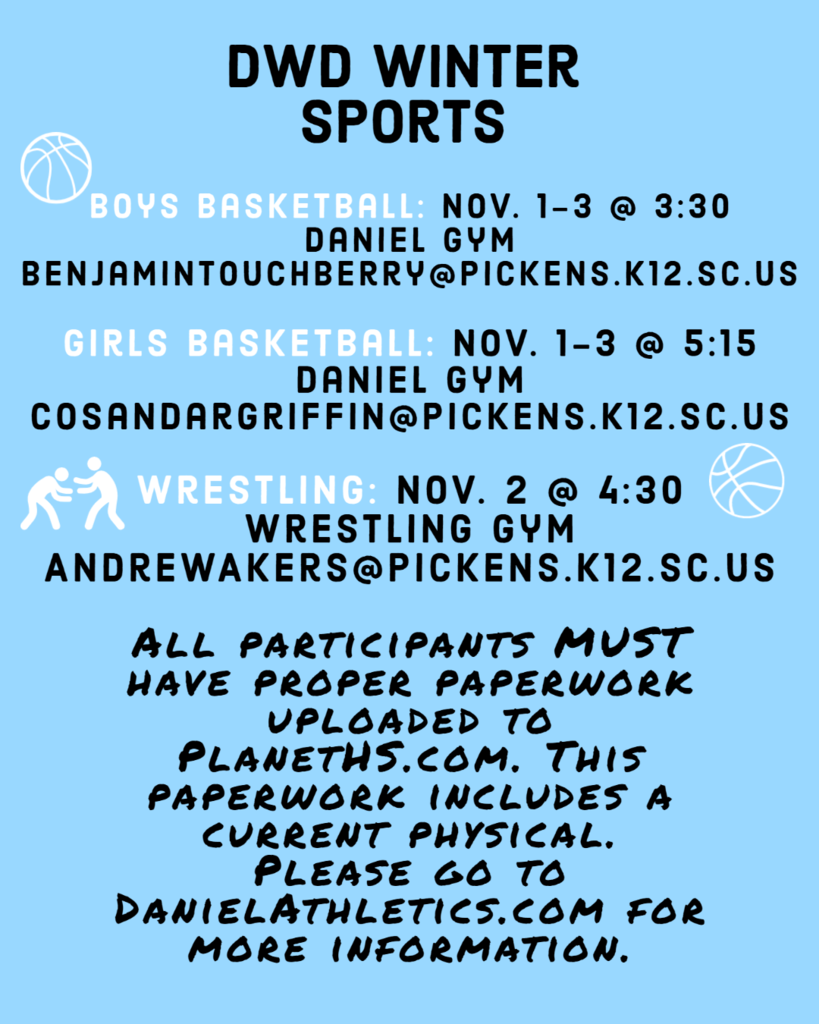 Daniel's Teacher Cadet class visited the campus of our college partner, Clemson University, for College Day—an exciting opportunity for these potential future educators to learn all that Clemson's College of Education has to offer.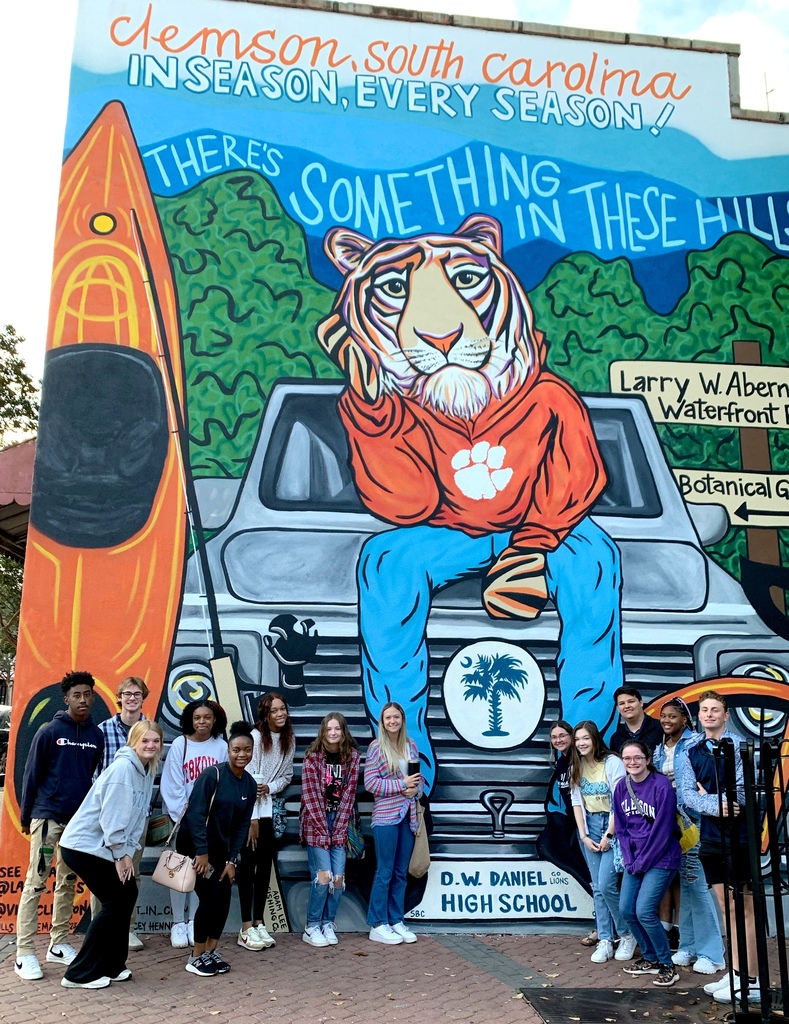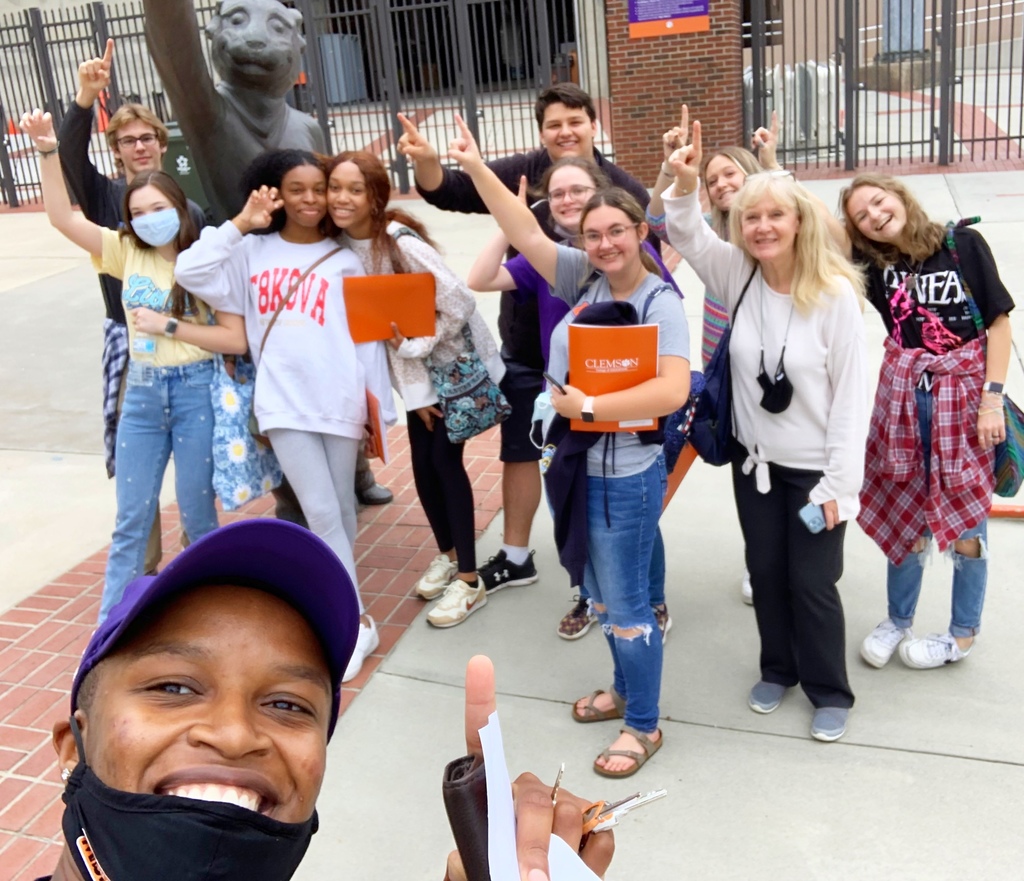 Free COVID testing for students and employees!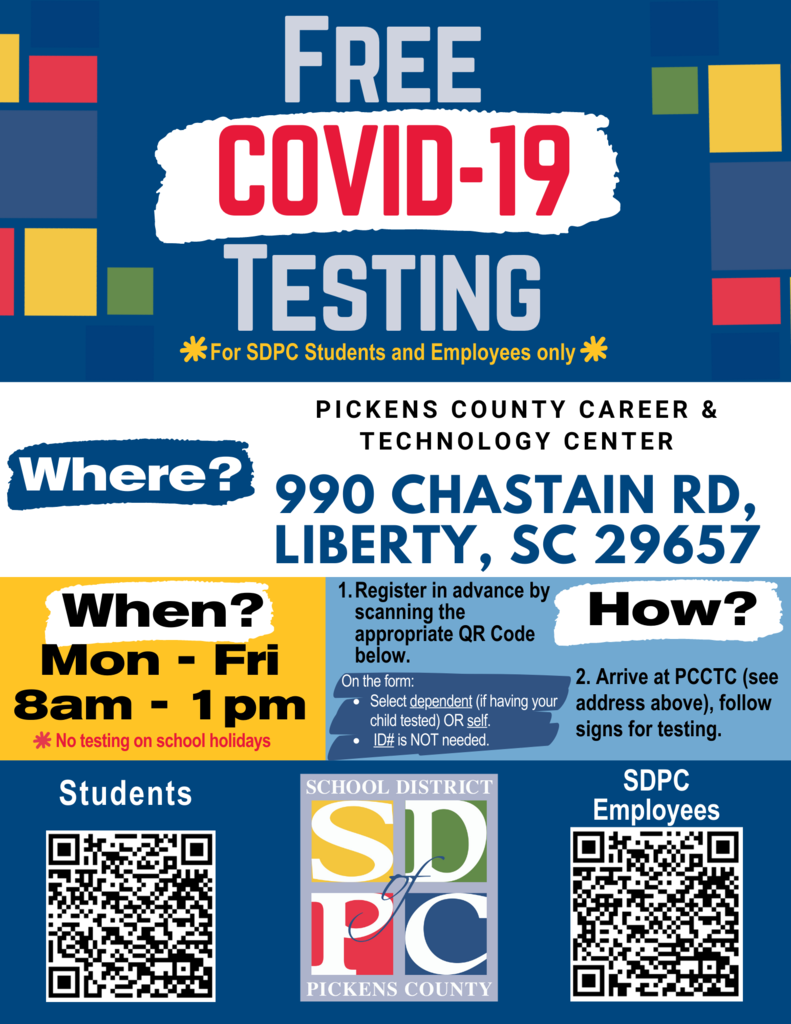 Thank you to the SNHS Officers for leading our October meeting and walking members through the project details and requirements of the SNHS Research Symposium.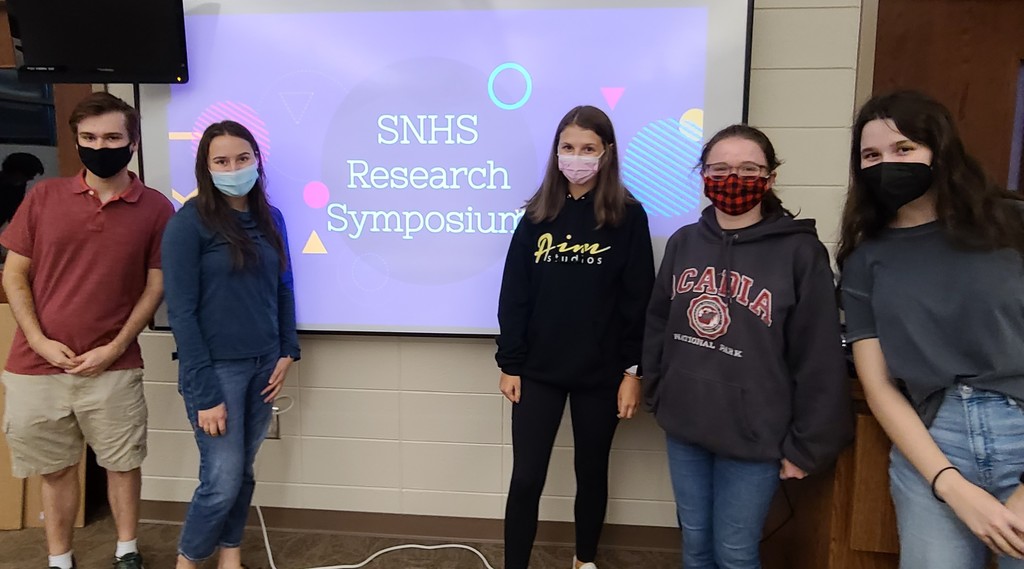 We will have a 5 minute homeroom today 10/18 before 3rd period to distribute report cards.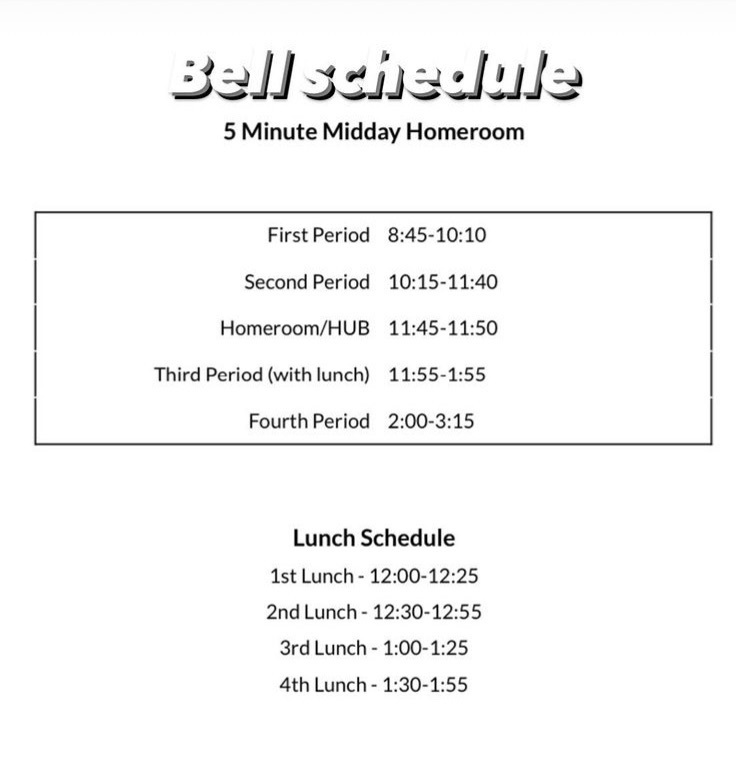 Art Club - Brief interest meeting directly after school on Monday, 10/18.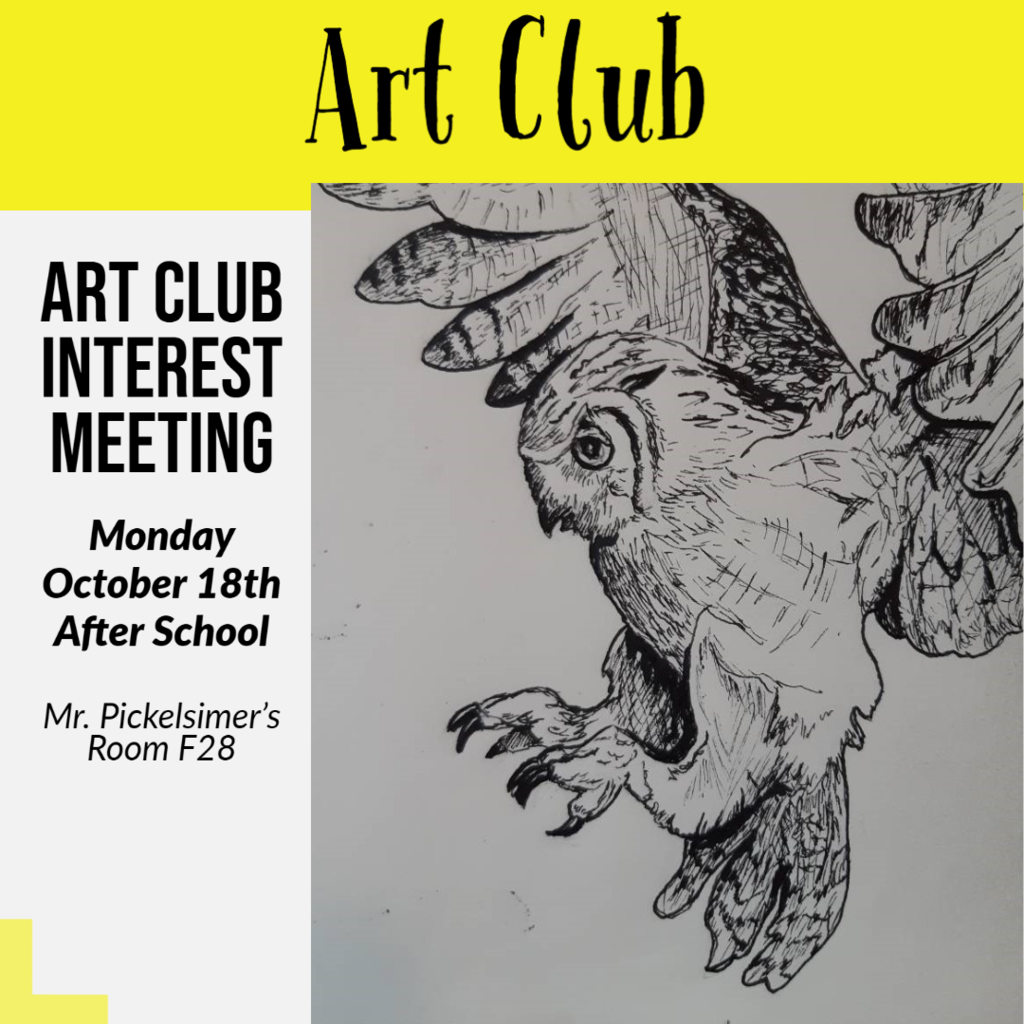 Attention Seniors!

Beta Club Information is here!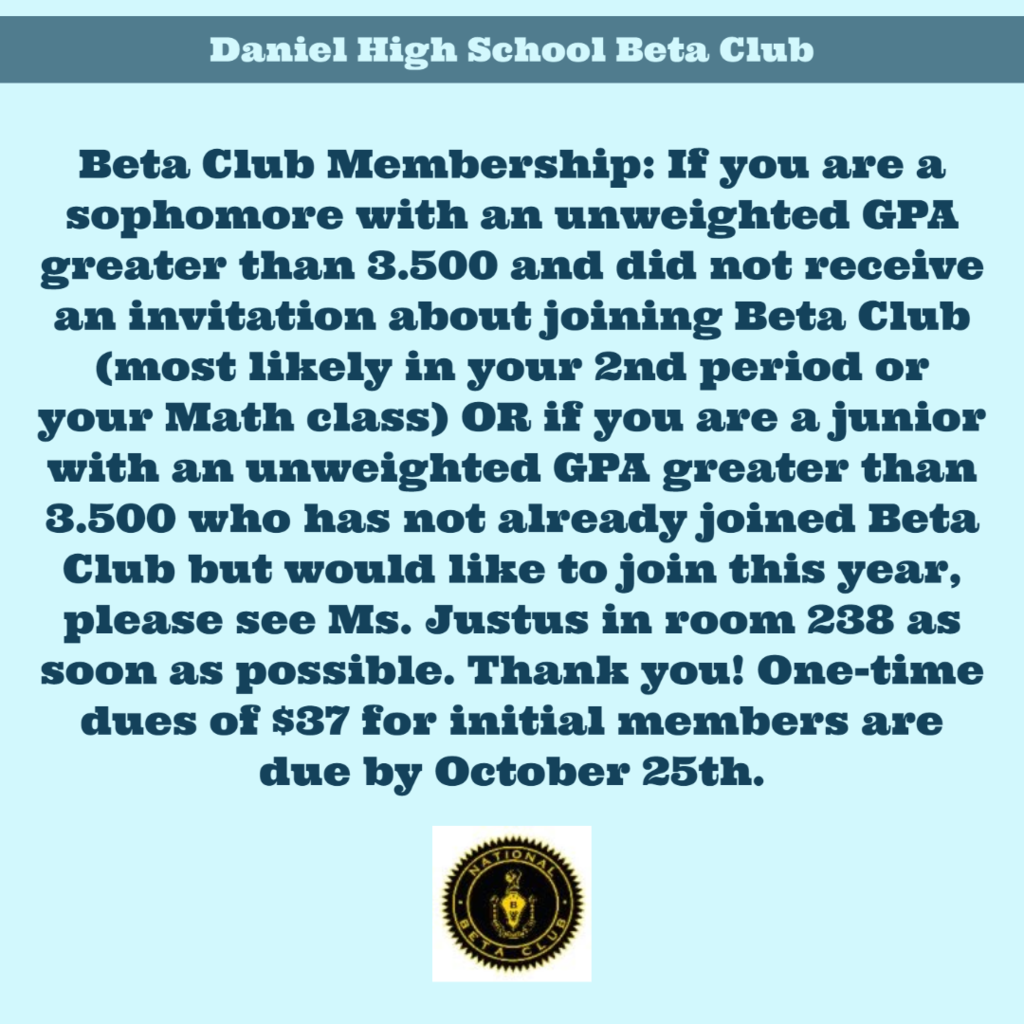 Last chance for make up pictures for underclassmen!

REMINDER! College Application Day will be tomorrow, October 14th. Drop into the Media Center between 9 & 1.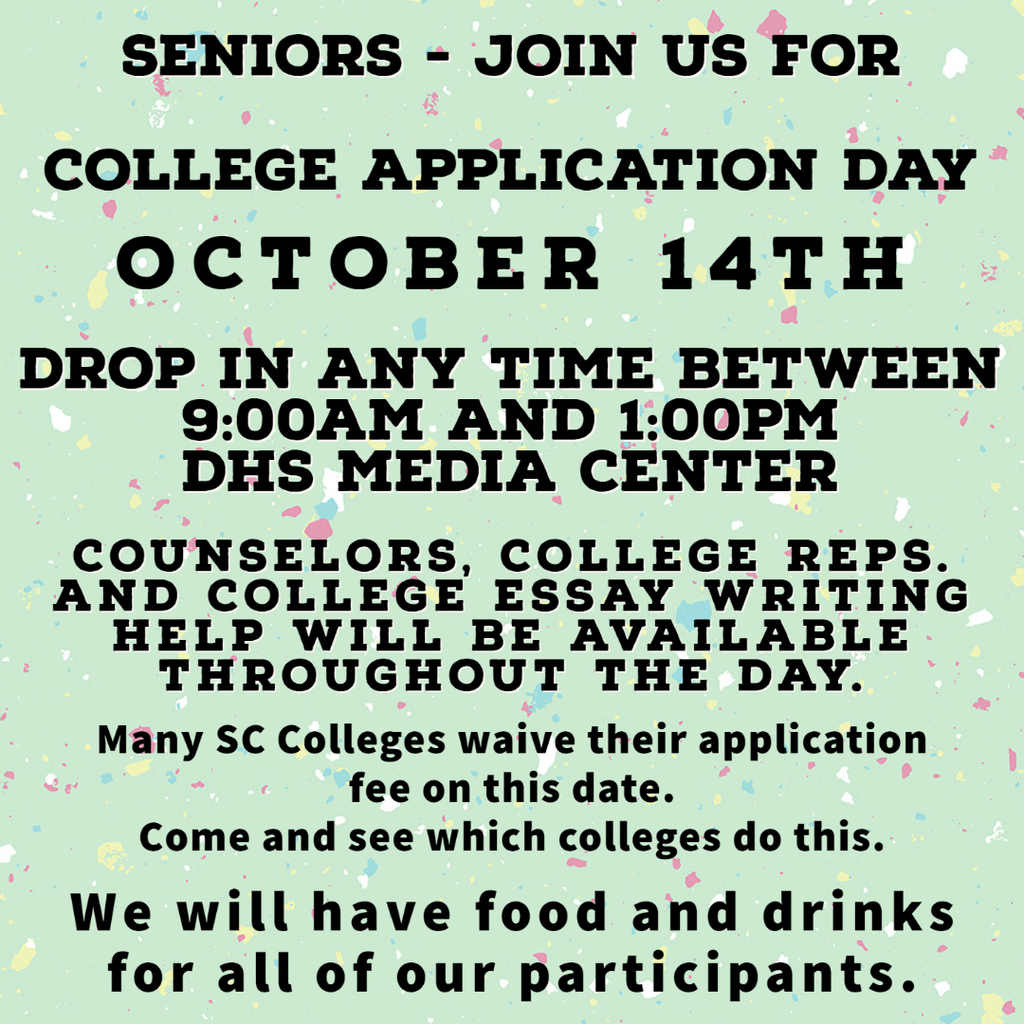 Attention Seniors! Herff Jones will be at DHS tomorrow during 3rd period to take orders. They will be here again on October 15th.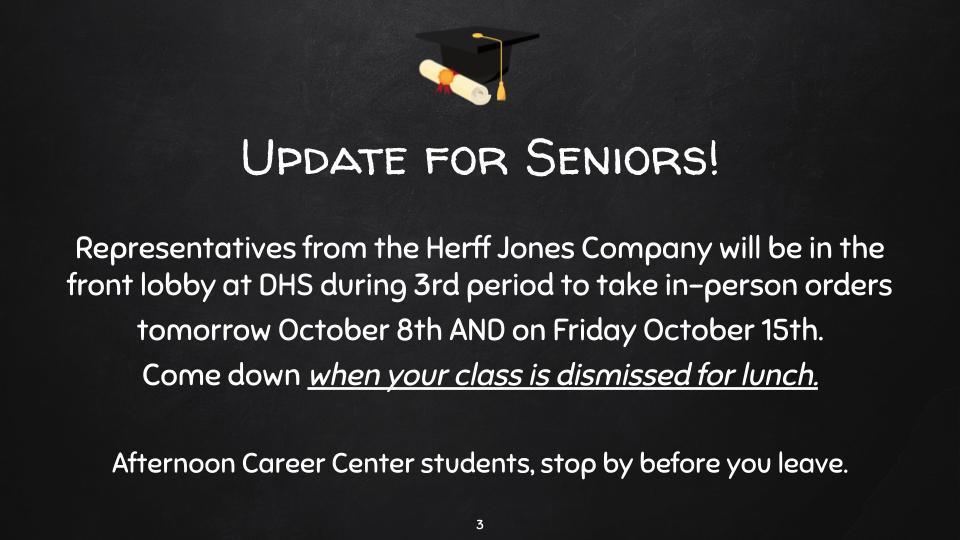 Swimming State Championships this weekend! Good Luck Lions!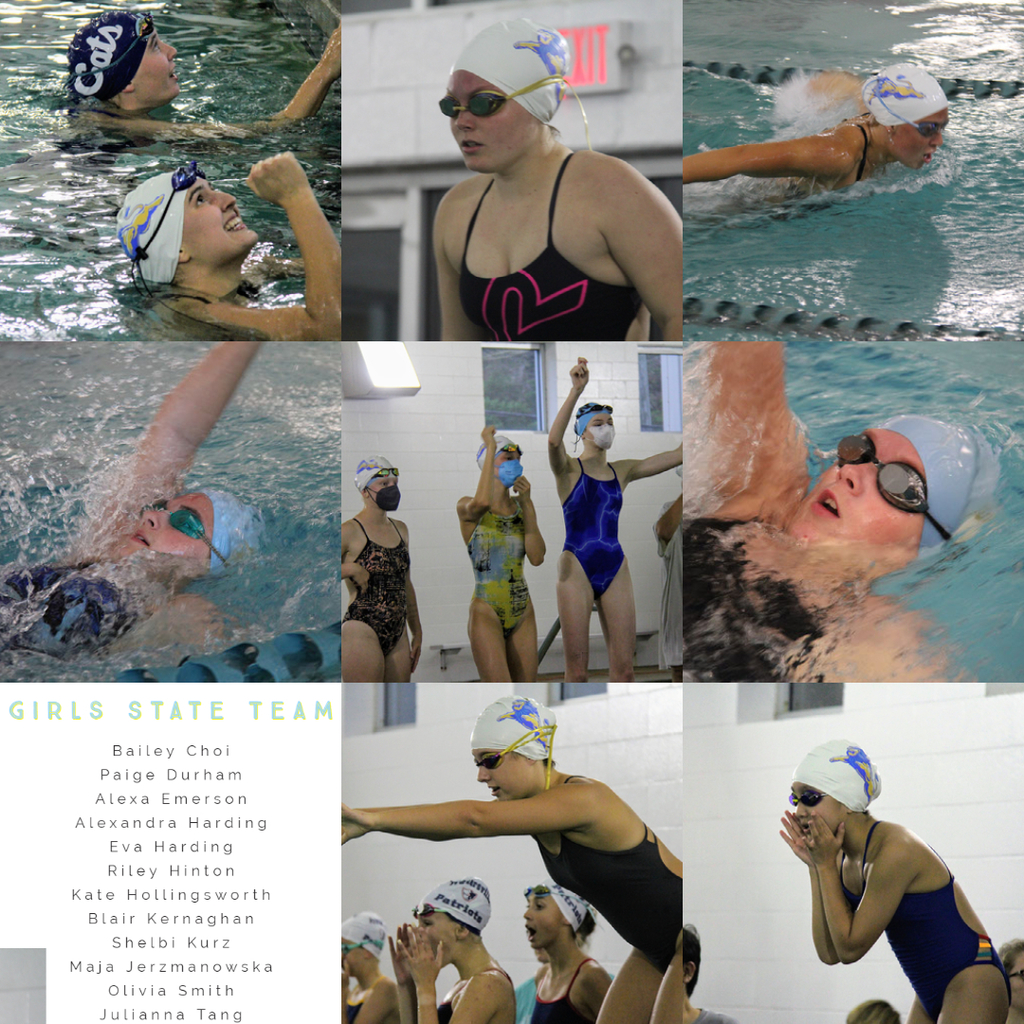 Interested in DHS Chorus? Check out this after school opportunity.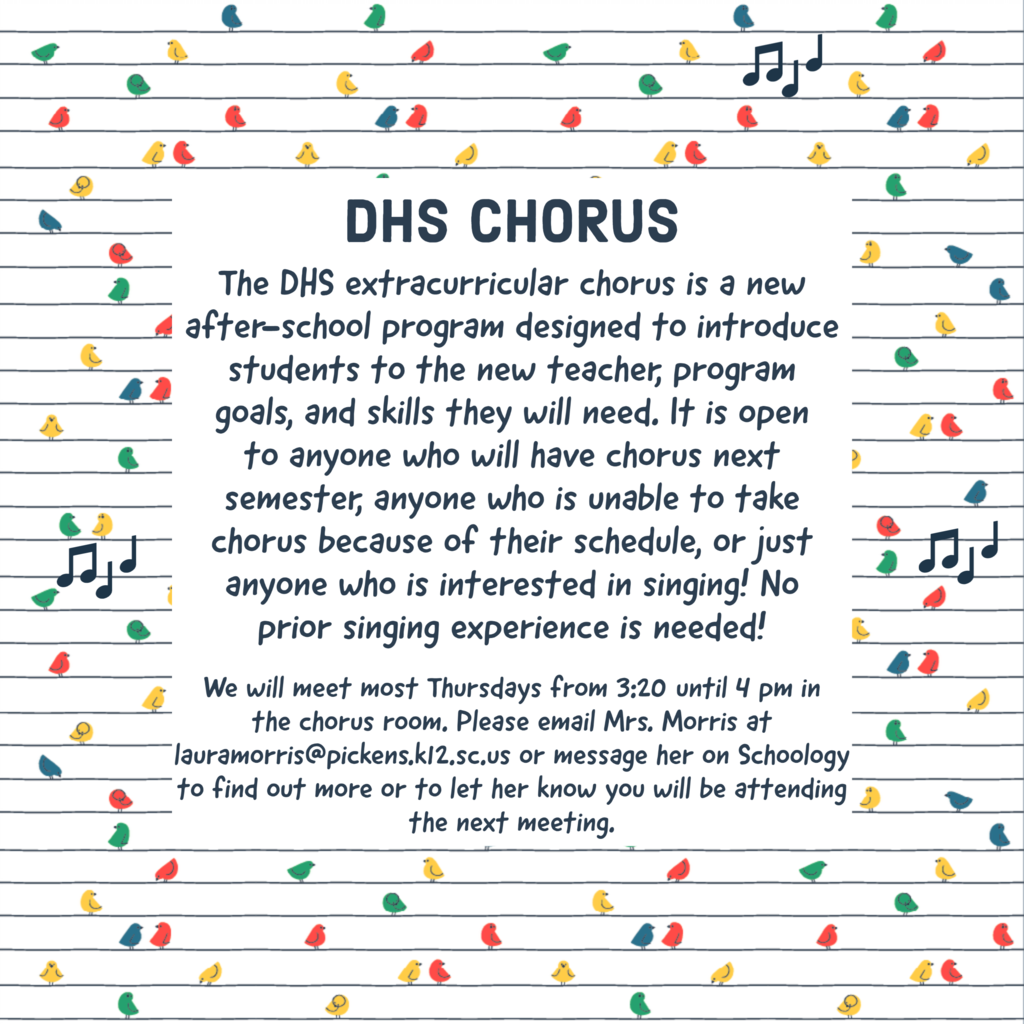 SNHS would like to thank Tim Galbreath, Associate Director of Admissions at Clemson University, for a great presentation on September 29th that helped demystify the college admissions process.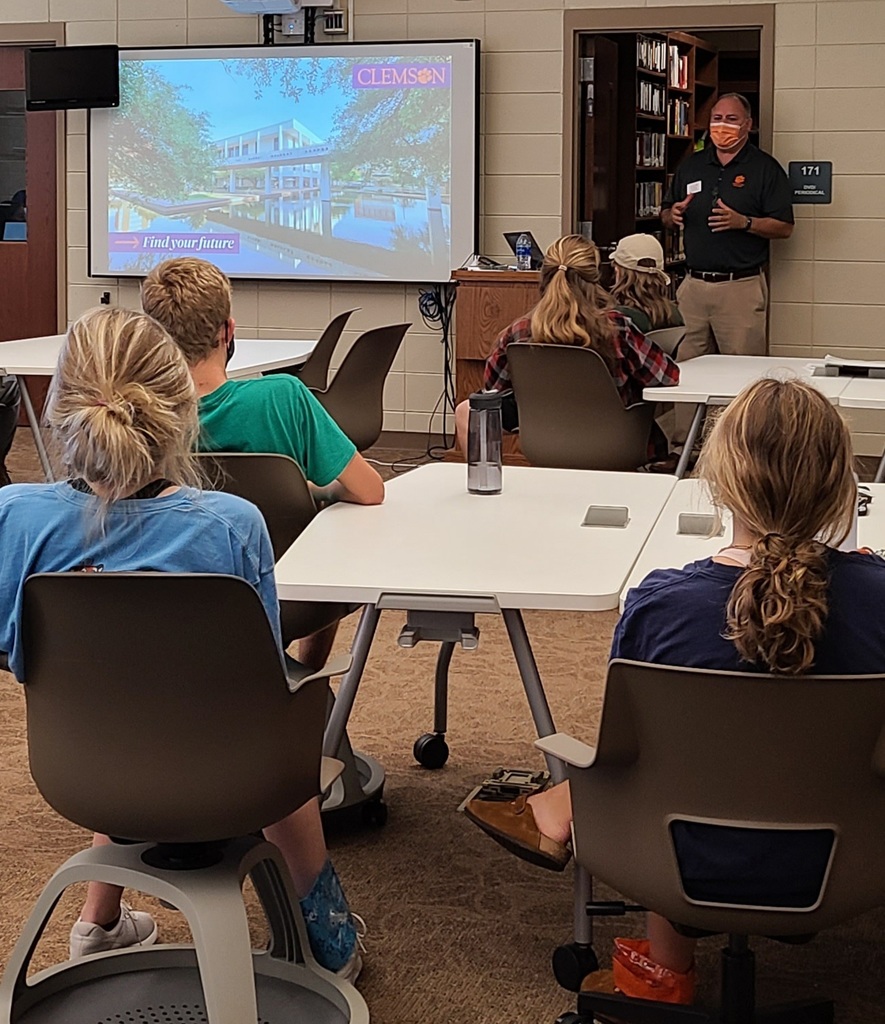 SNHS Meeting this Wednesday! October 6th is the last day to pay dues on MySchoolBucks.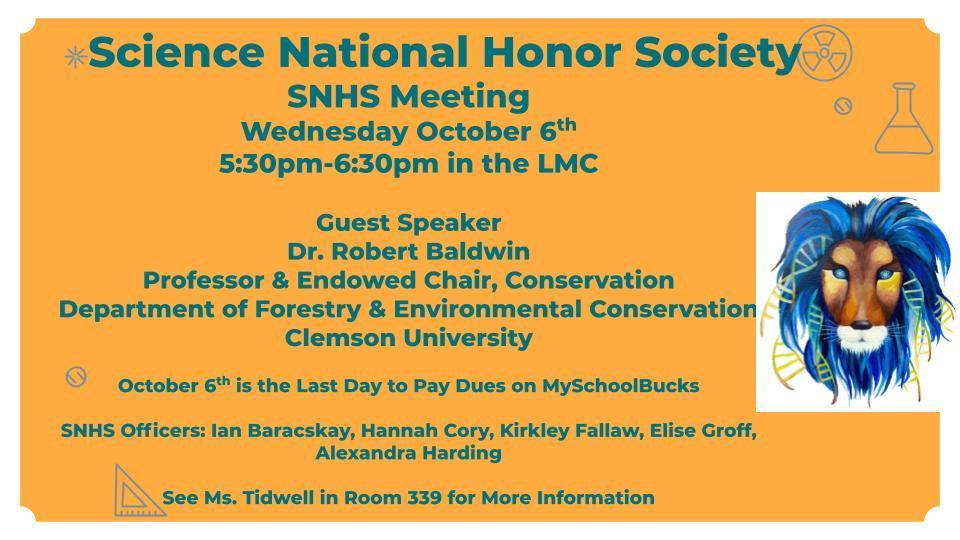 Congratulations to our Swim Team! Go Lions!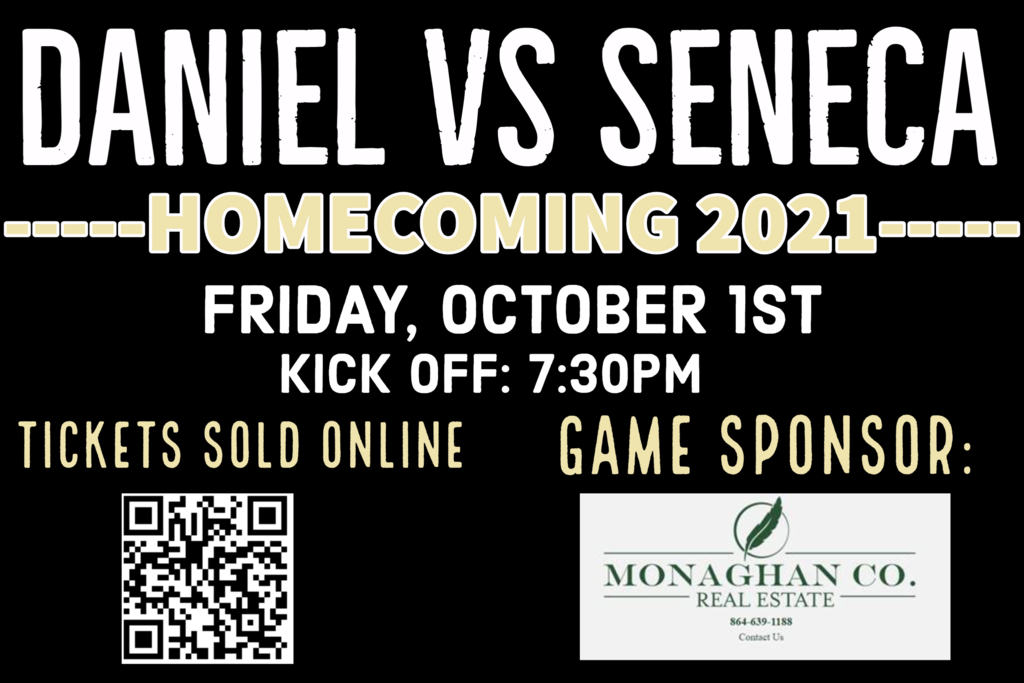 Students, just a reminder. Please pay special attention to the information regarding Friday's game.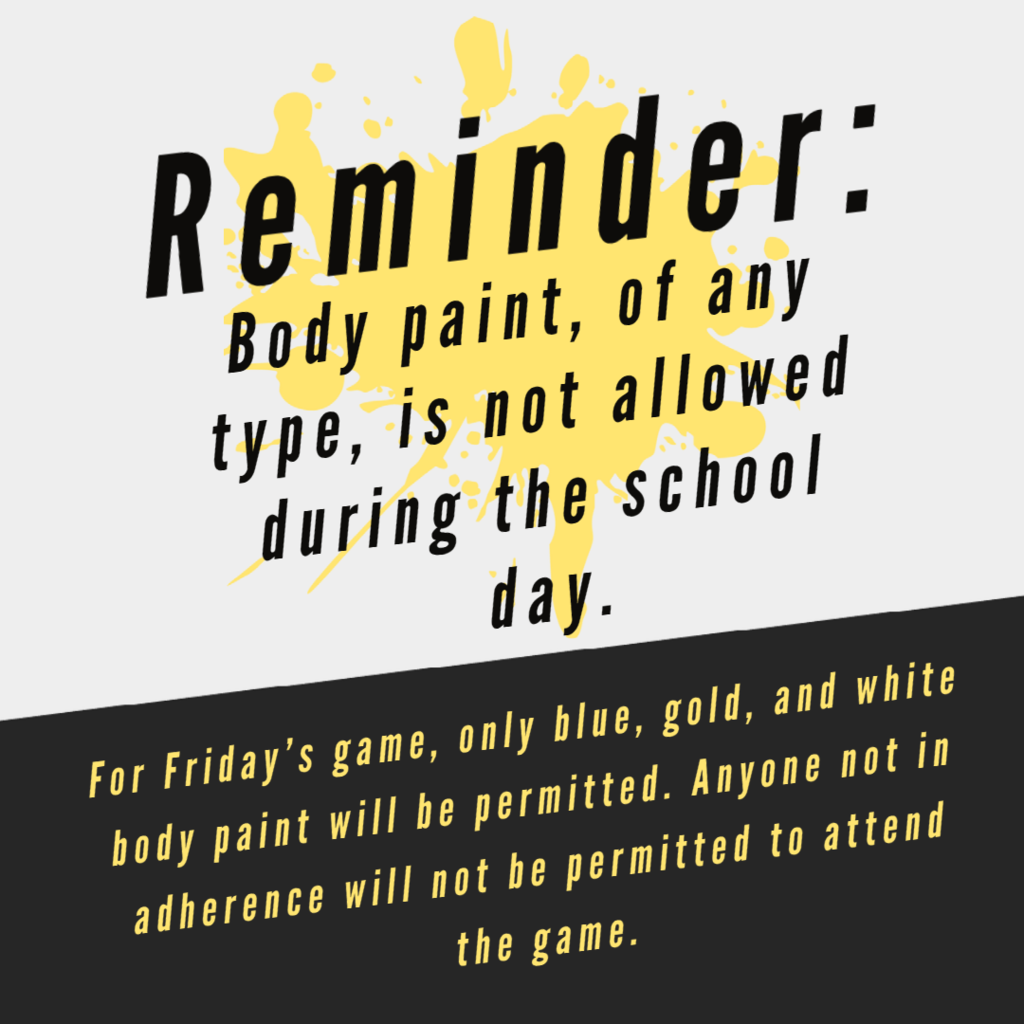 Attention Seniors! Mandatory class meeting tomorrow, 10/1 . Please be in the stadium and seated by 8:15 A.M.