For safety concerns, we ask that students remain in the stands unless purchasing concessions or using the restroom. We appreciate your cooperation.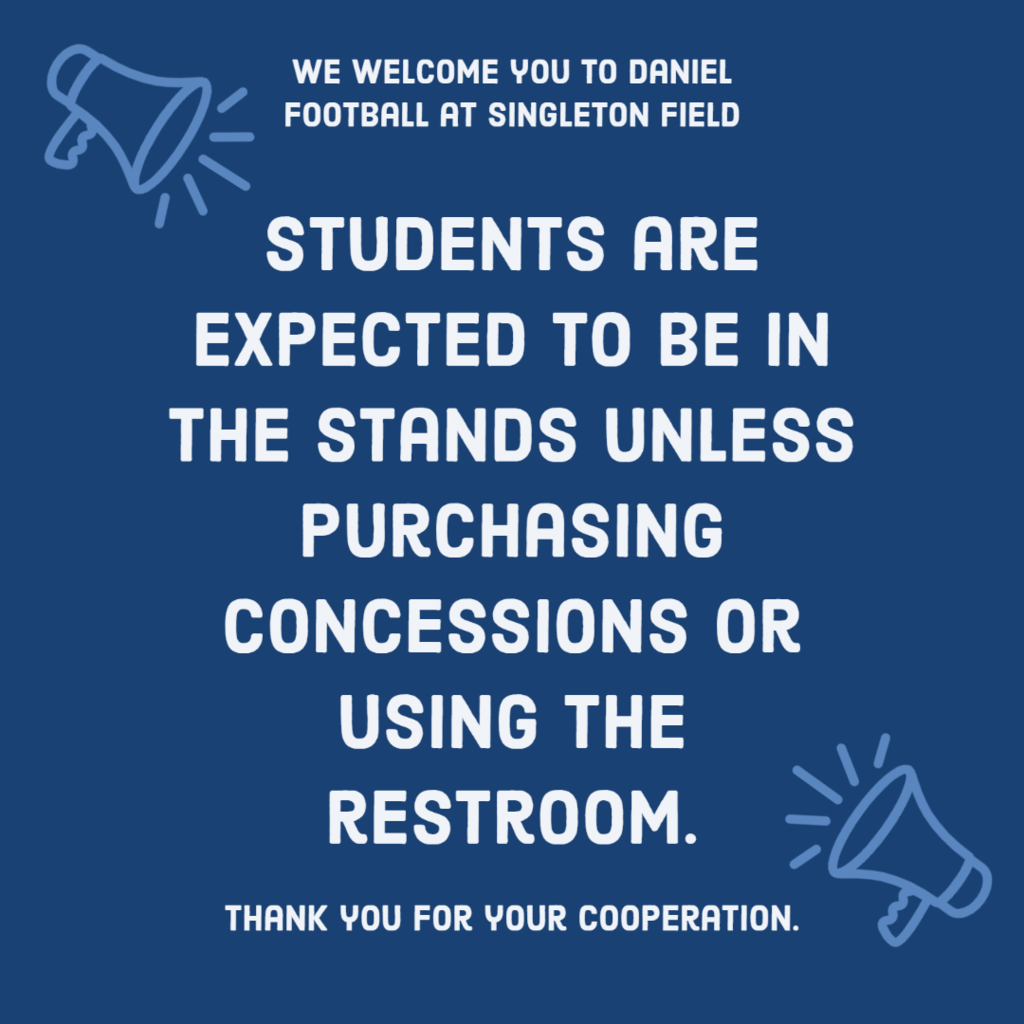 SDPC has a new dual-enrollment opportunity through Syracuse University. There will be a parent night at DWD on October 20th for questions.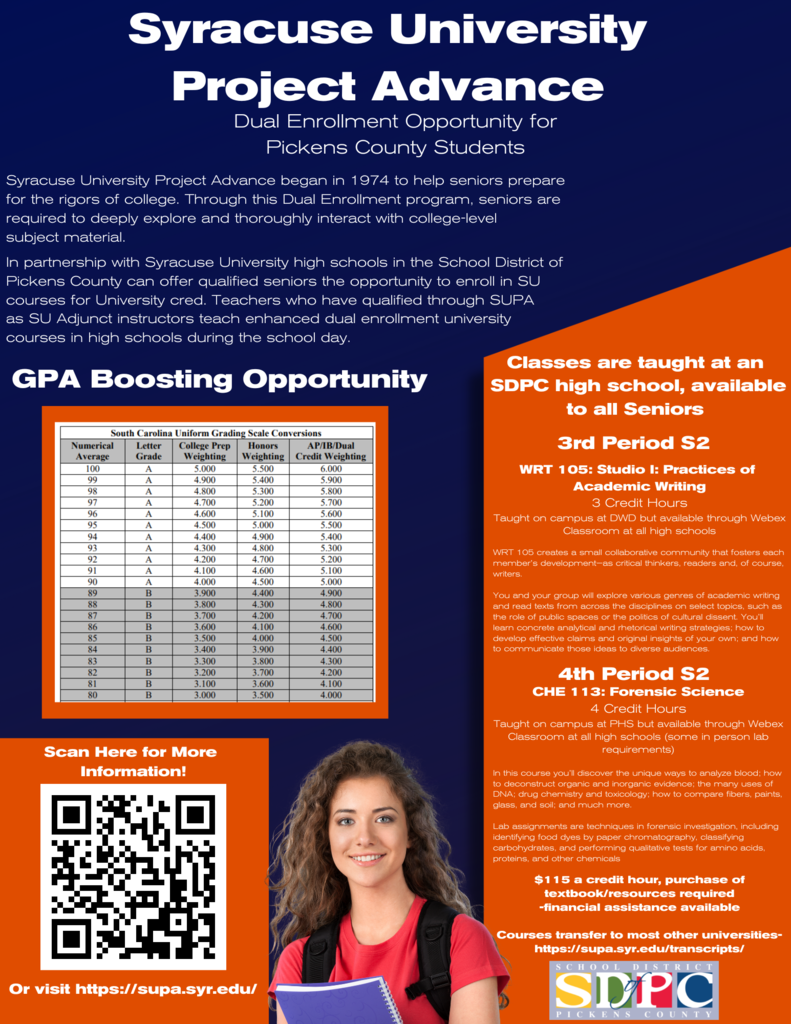 SNHS will host it's 1st meeting of the year on Wednesday, September 14th at 5:30pm in the LMC. All invited members may attend.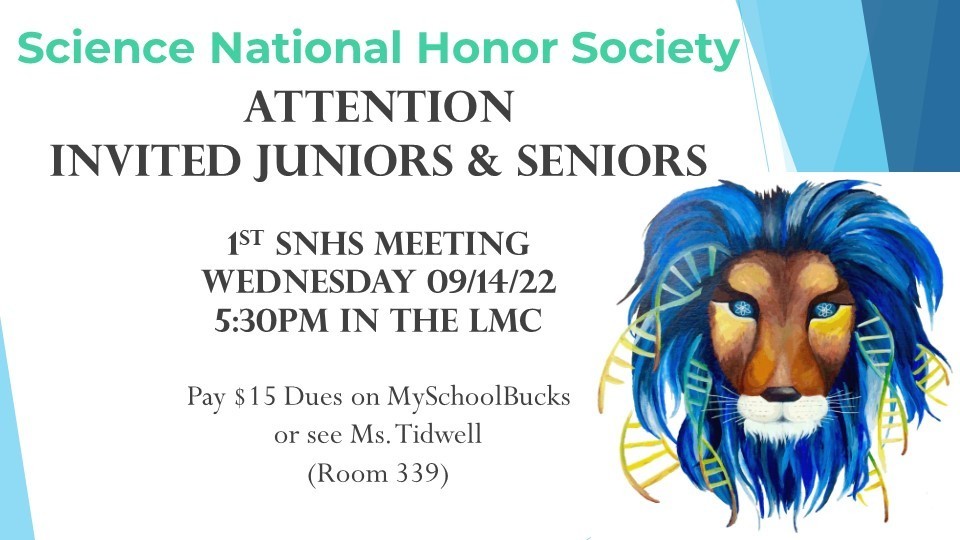 Attention Seniors! Here is a recap from today's senior meeting with Herff Jones.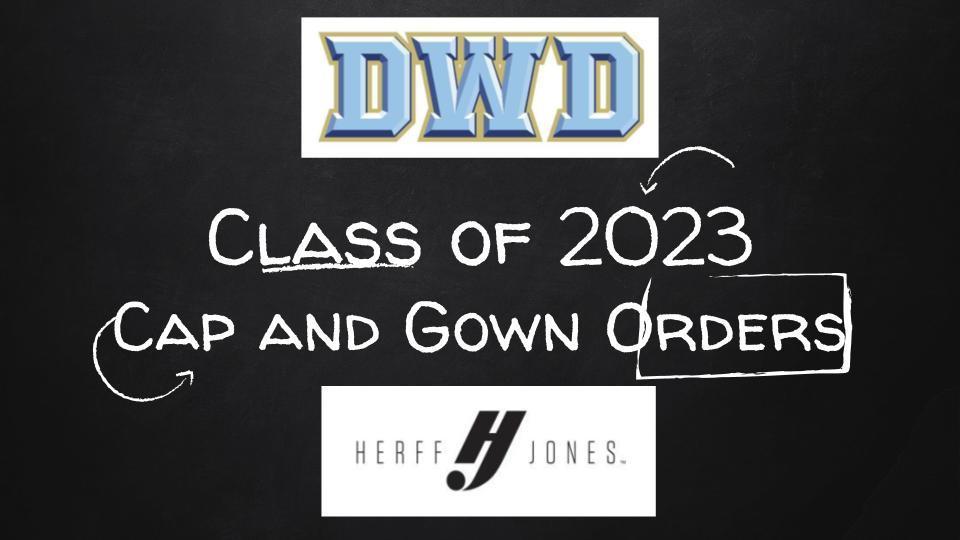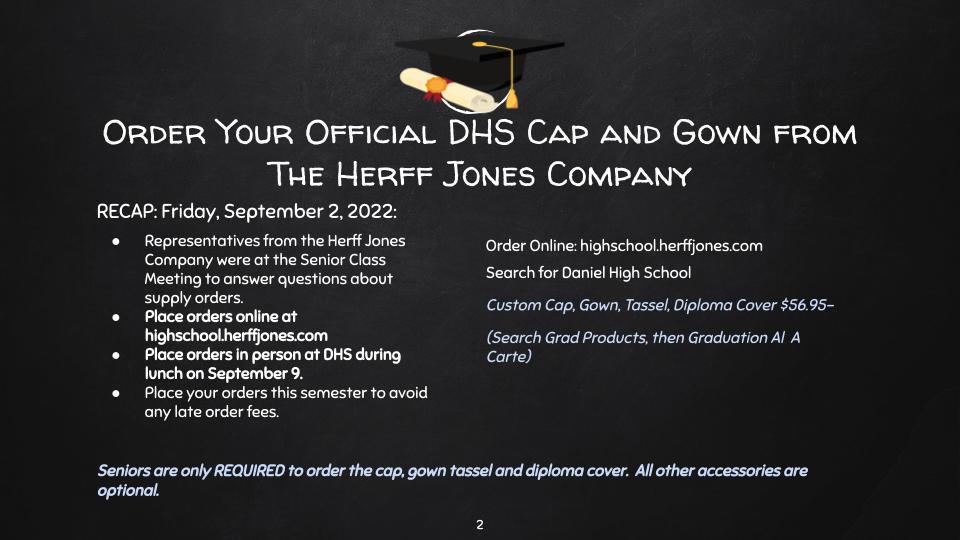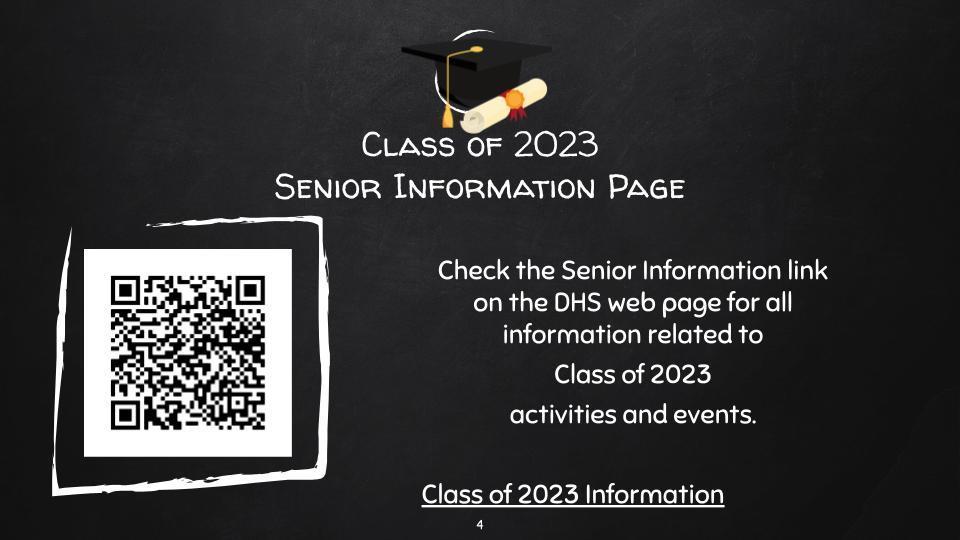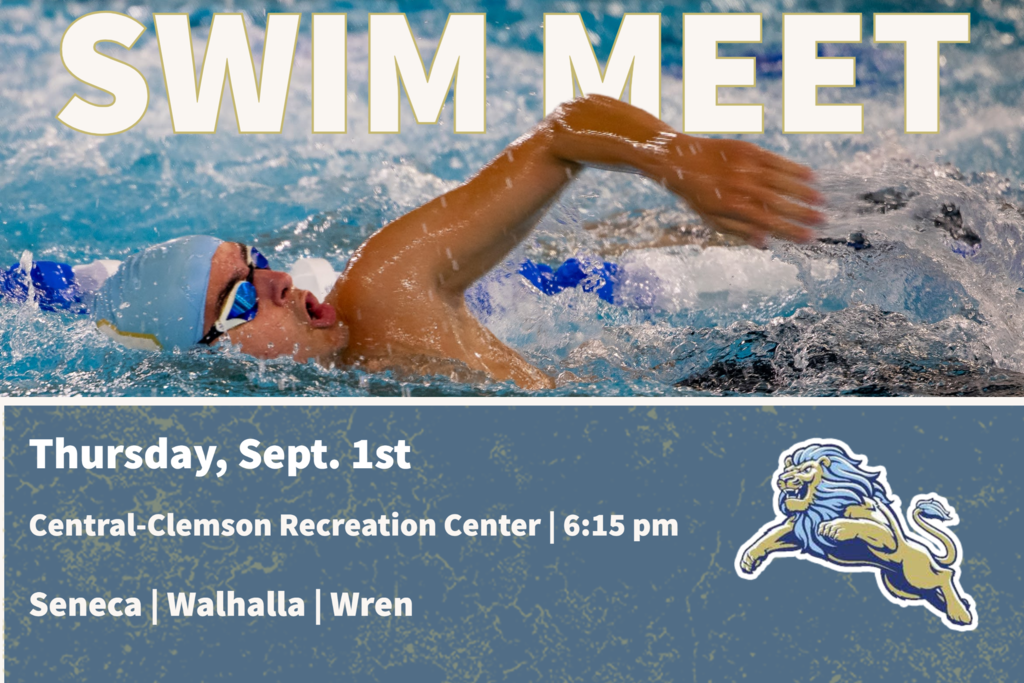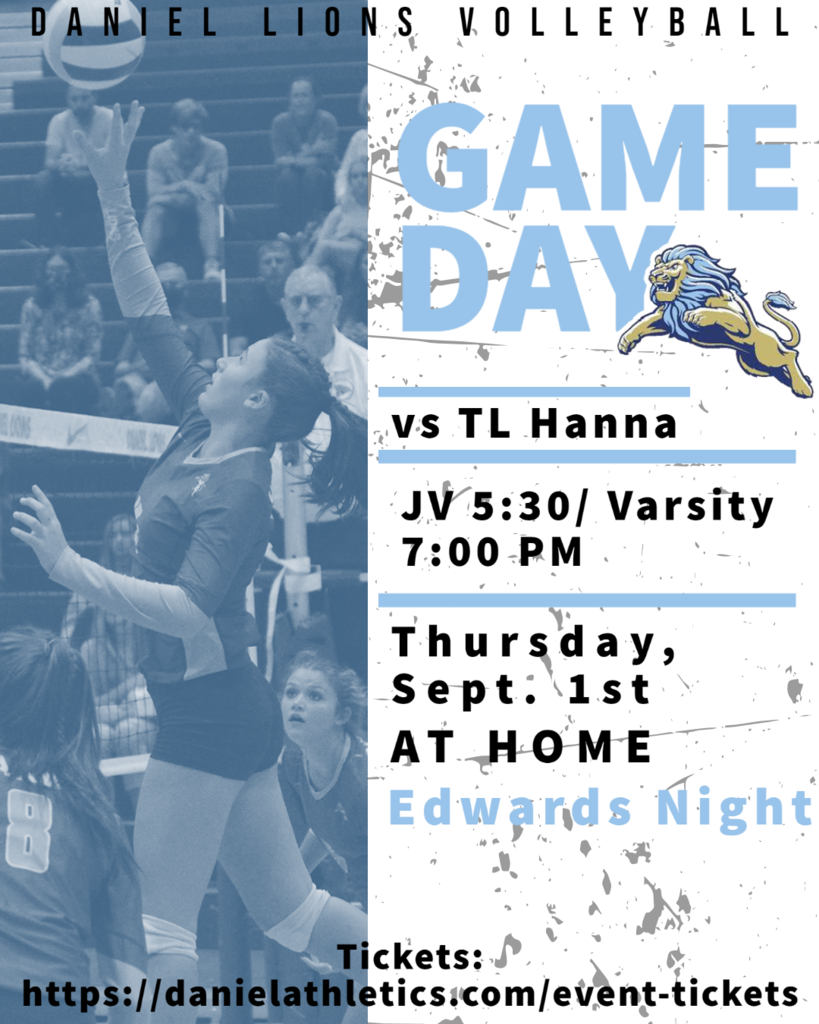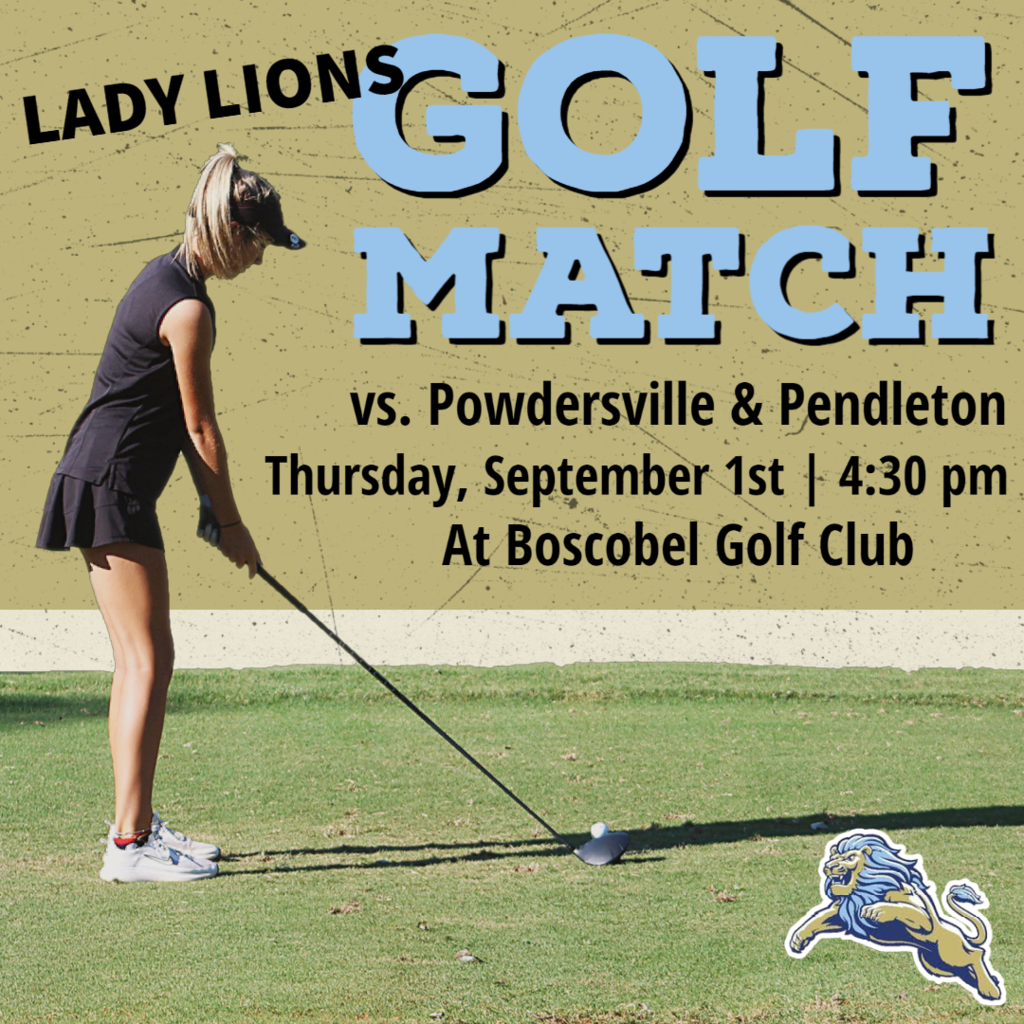 Senior Portrait Day is Tuesday, September 20th from 9:30am until 6:00pm. There is a 29$ sitting fee and Seniors will need to reserve their spot online at store.cady.com. The 29$ sitting fee comes with three pictures: The formal shot (tux/drape) that will go in the Yearbook, Cap & Gown, and an Outfit of Choice.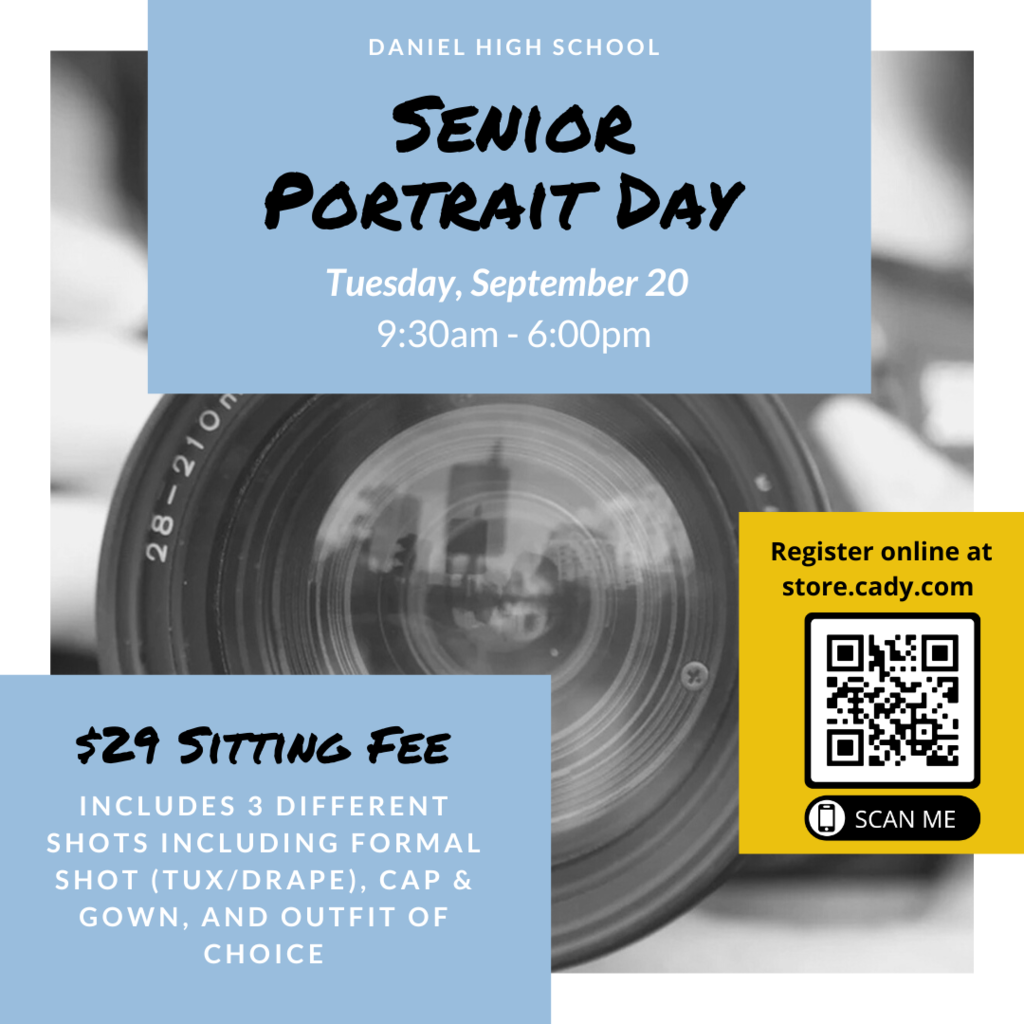 Attention Seniors! Go see Ms. Cole in Guidance.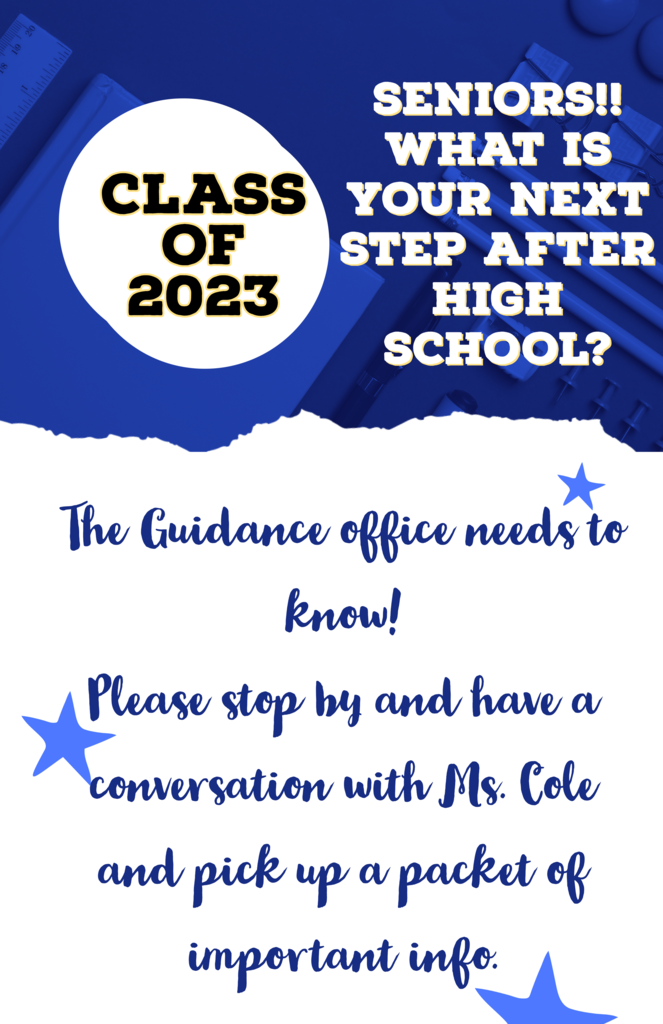 First meet of the season! Come out and support your XC Lions at the pre-region meet today, Nettles Park @ 5:00. Girls will start at 5:15. Boys to follow (5:45). Daniel will face Crescent, Pendleton, Seneca, Walhalla and West Oak. Go Lions!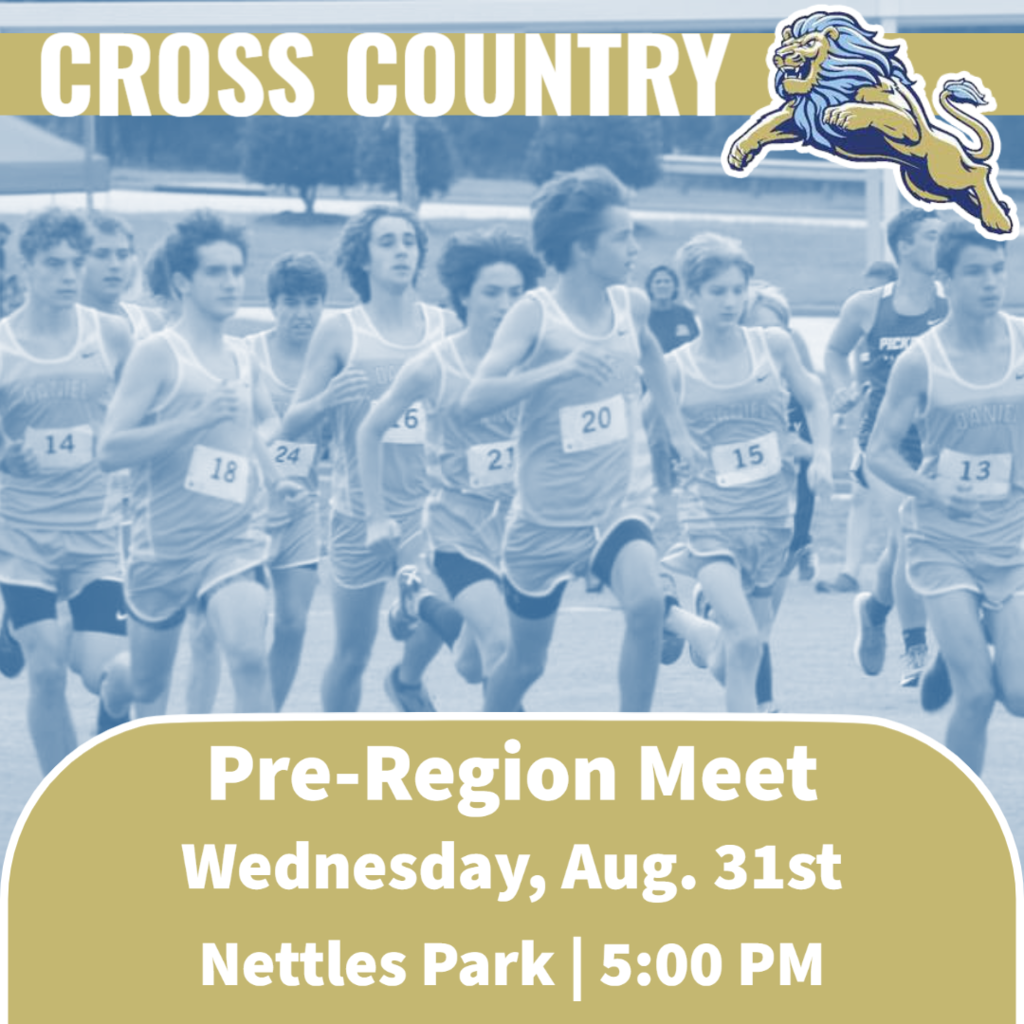 Mandatory Senior meeting on Friday, 9/2 at 11:30 during HUB. Herff Jones will be there to discuss graduation supplies.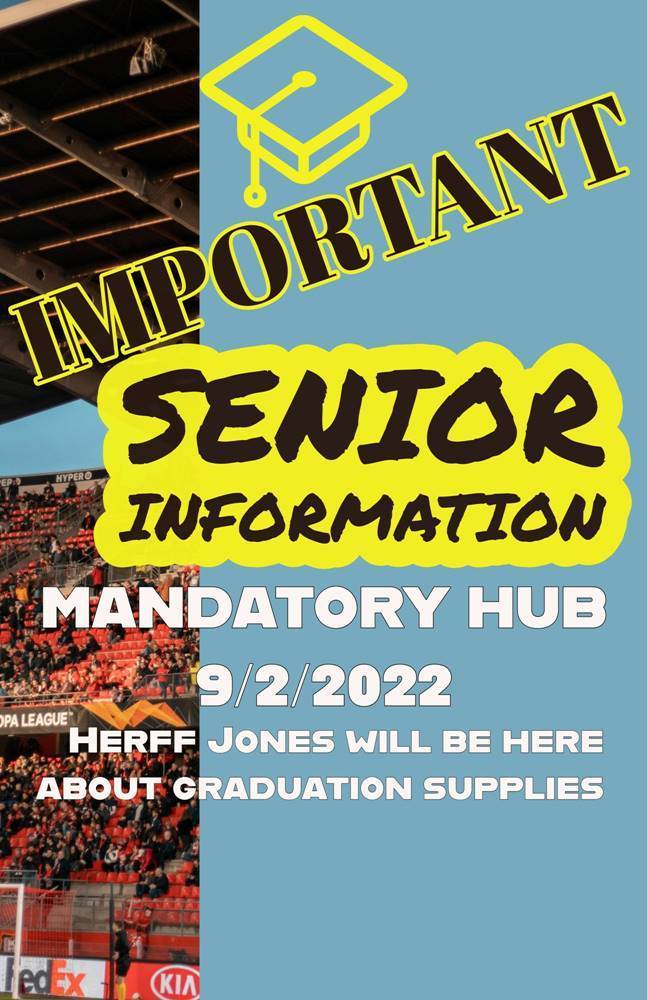 DWD After-School Chorus is on Wednesdays from 3:30-4:15! No experience needed! Join and have the opportunity to go on trips and participate in fun activities.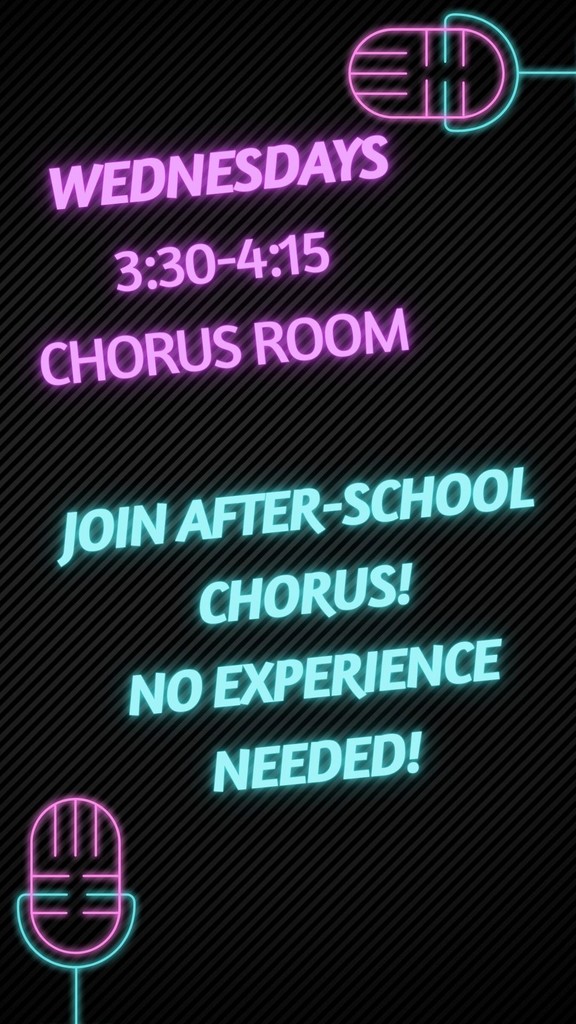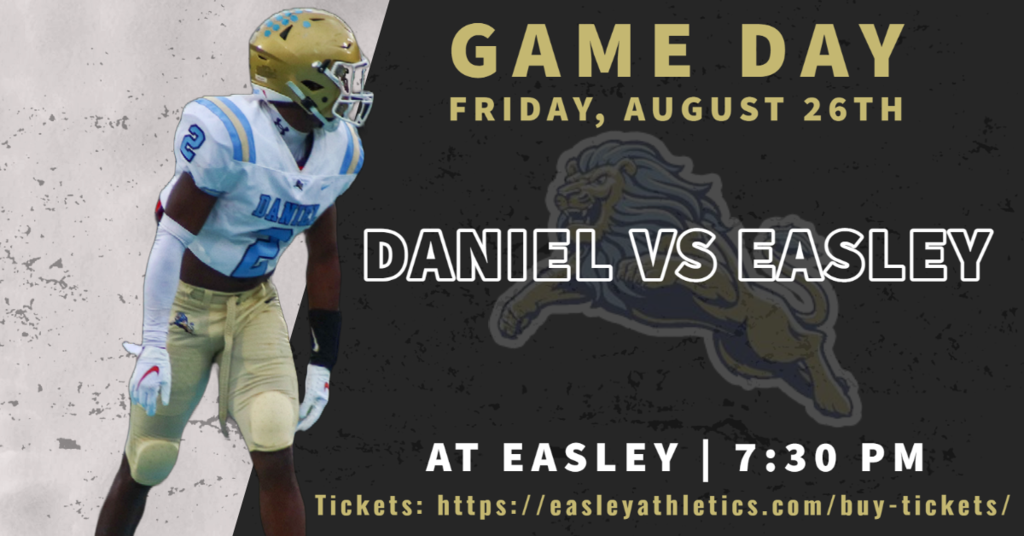 We play ping pong beginning August 31, 3:30-4:15pm in room 235.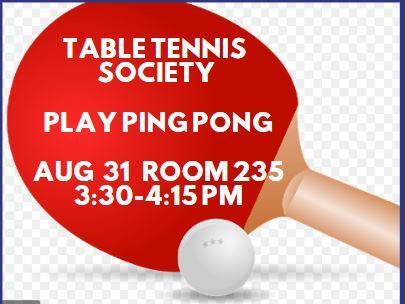 Interact Club is a service organization and partner with Rotary Club. Students serve the school and community. Join 8/29 - 9/21. Cost is $11/student that covers yearly service. Learn more at Club Fest on 8/26 or use QR Codes to join. First meeting 9/14, at 3:30pm, in auditorium.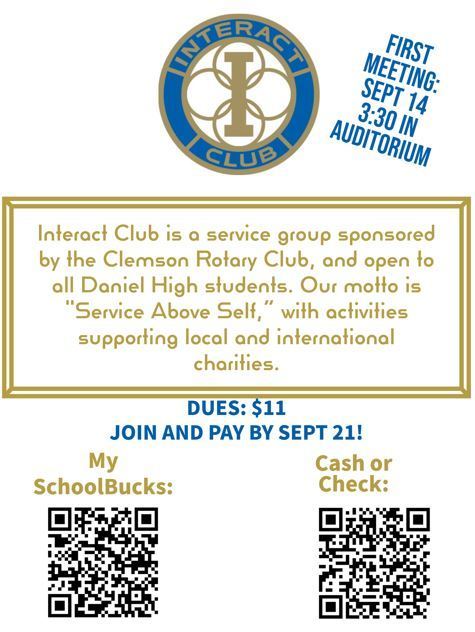 Want help securing an internship or job? Schedule a meeting for Thursday, 9/22 with our Work-Based Learning Facilitator - Mrs. Esuary. Use link tinyurl.com/MY-SDPC-WBL to schedule.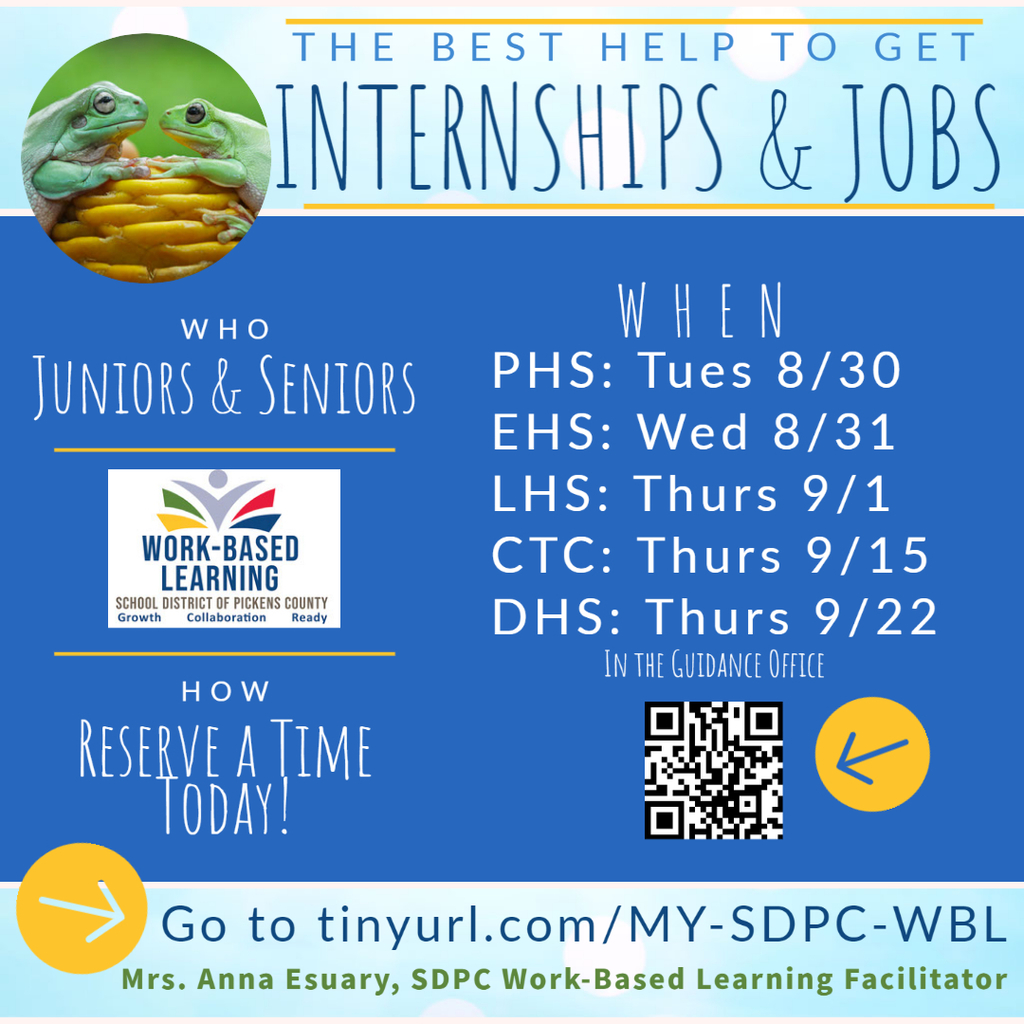 We have two home sporting events this week. Come out and support Girls Tennis and JV Football on Thursday, August 25 at 5:00 and 6:00. No tickets needed for tennis, and the ticket link for JV football is:
https://danielathletics.com/partner/28/event/232/buy-tickets
. Activity cards are still available for all DHS students to purchase. Go Lions!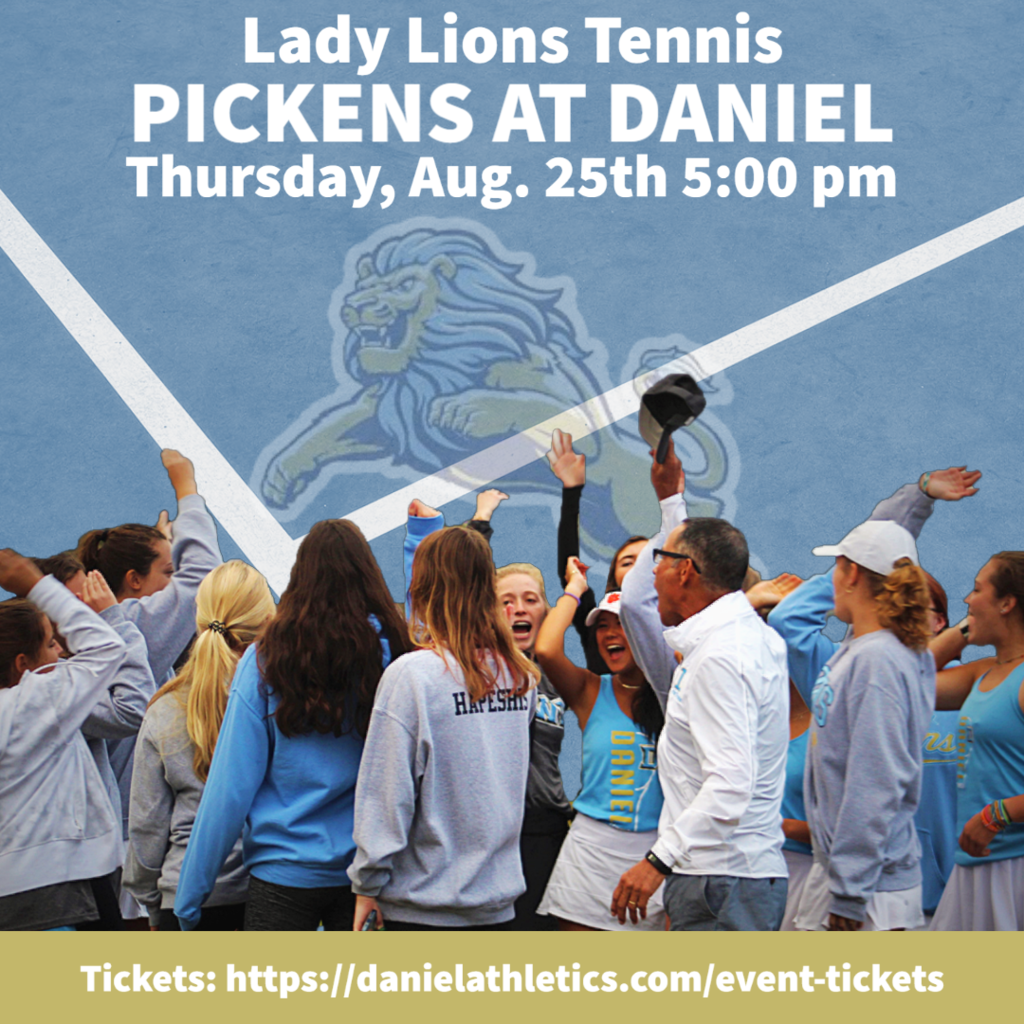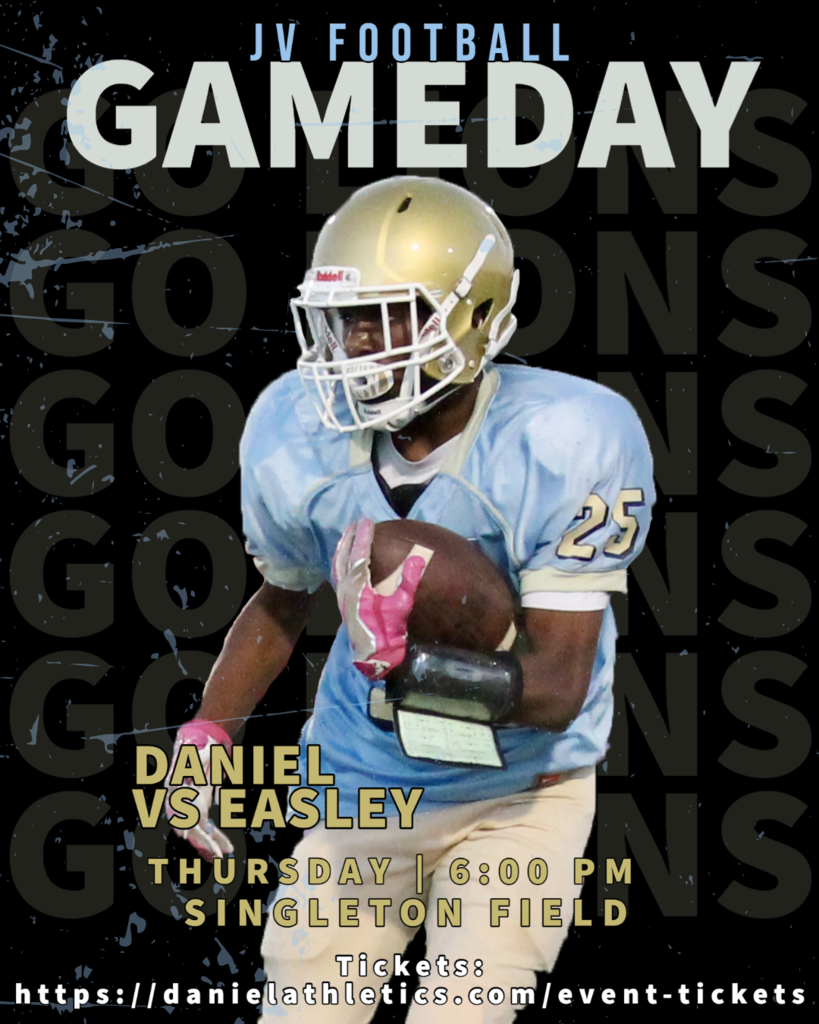 Ed-Op College Fair Field Trip - October 3rd. Sign up in Guidance. Permission forms required to participate.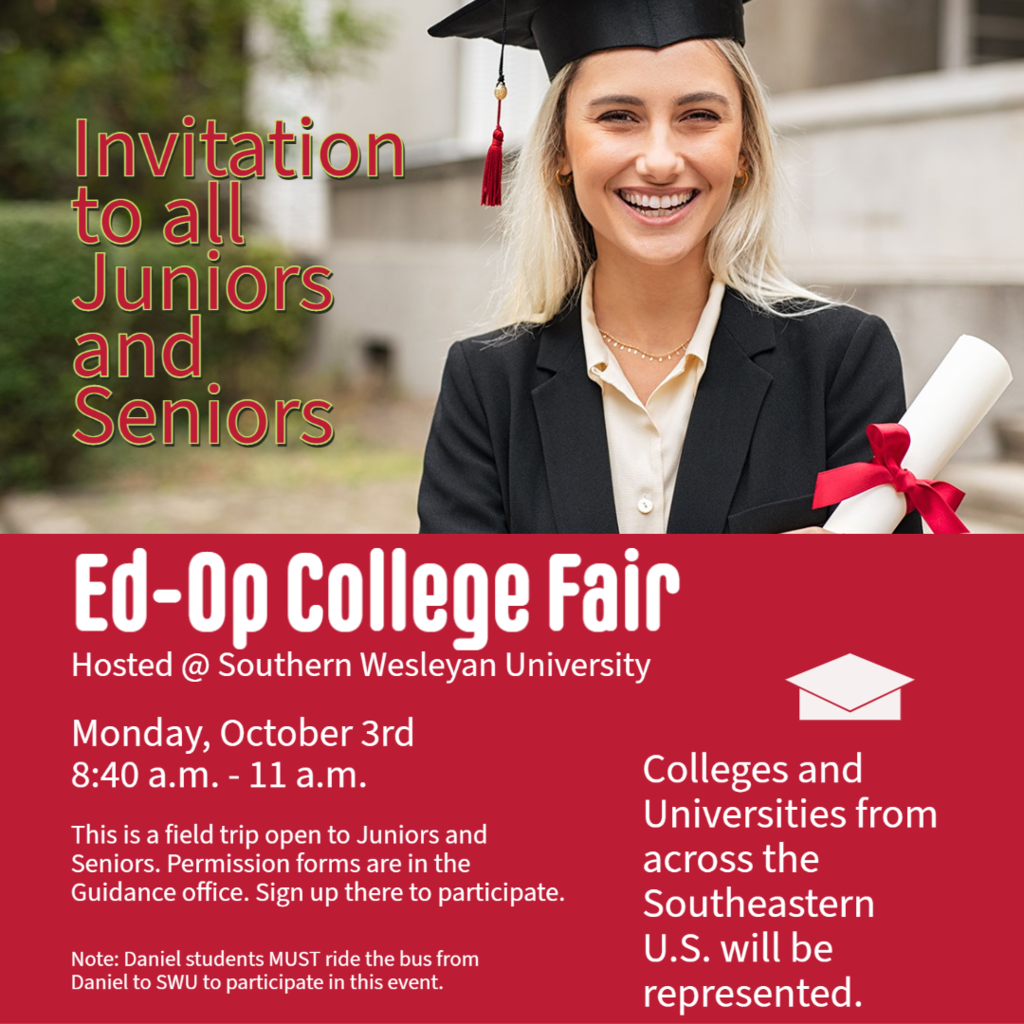 Underclassman Picture day is Friday, August 26th! CADY will be here to photograph grades 9-11. Senior Portraits will be at a later date in September.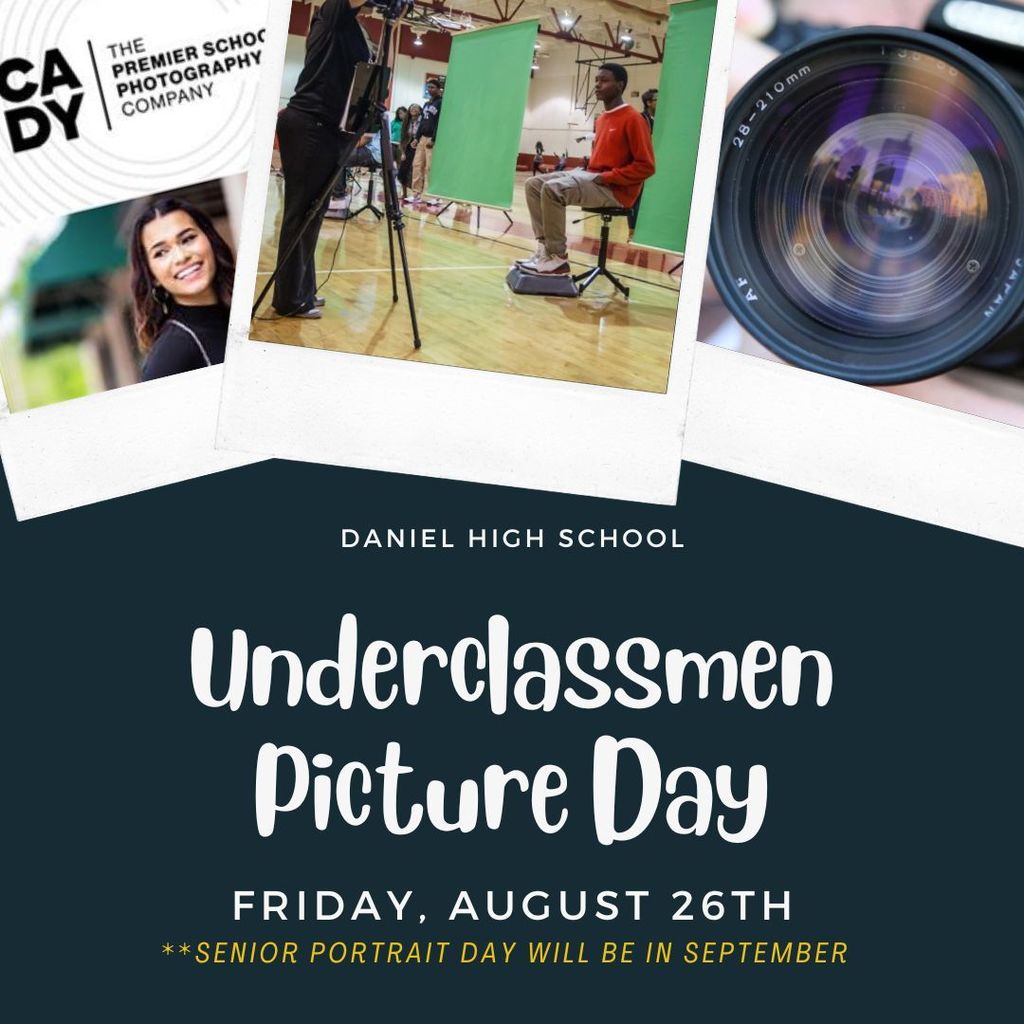 Come out and support our Daniel Varsity Volleyball team this Saturday for their preseason tournament. Go Lions!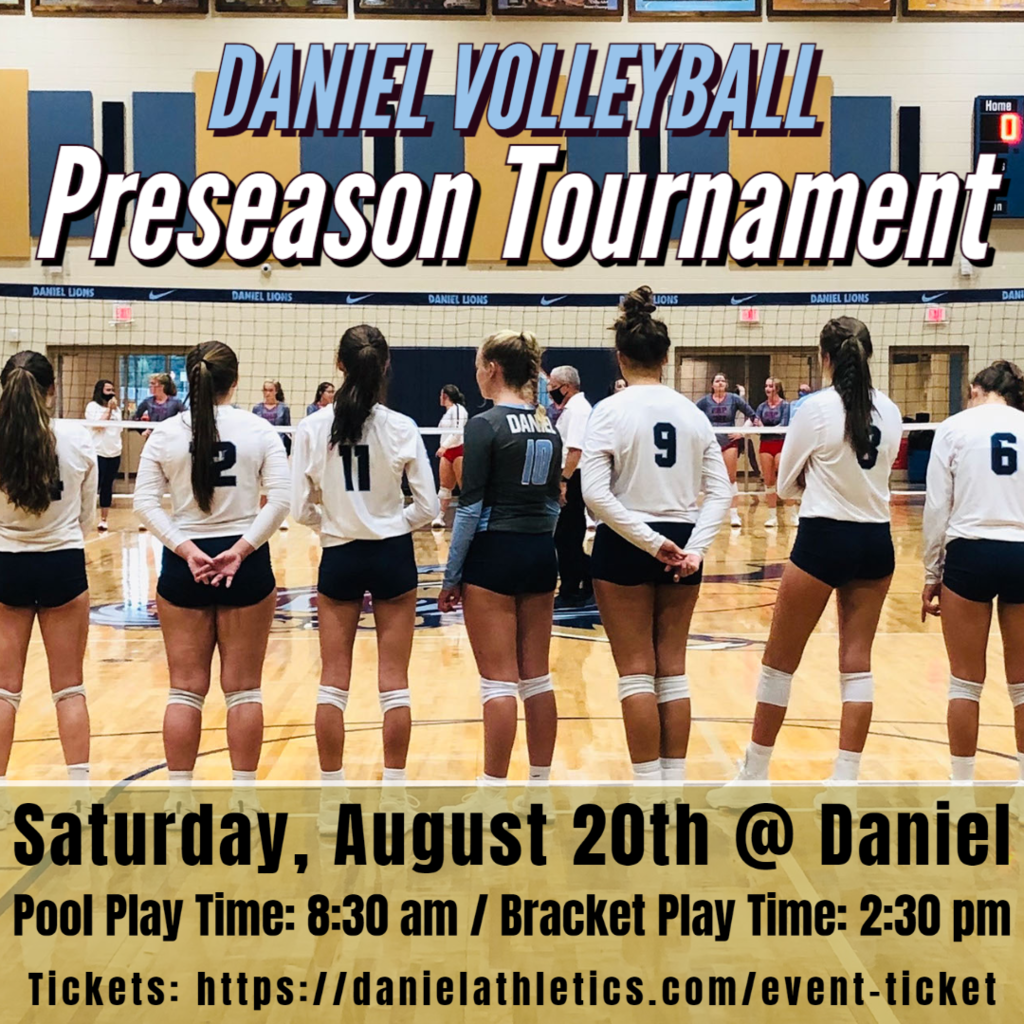 Coding Club! Learn computer science and how to make websites.