This is the last week to request Career Center courses for next school year! Use the link below. Remember, you must use your school Google account. bit.ly/pickenscountyctc2324

SENIORS!!! Use your school email to fill out the senior superlative google form by scanning the QR code. Voting closes Friday, February 3rd.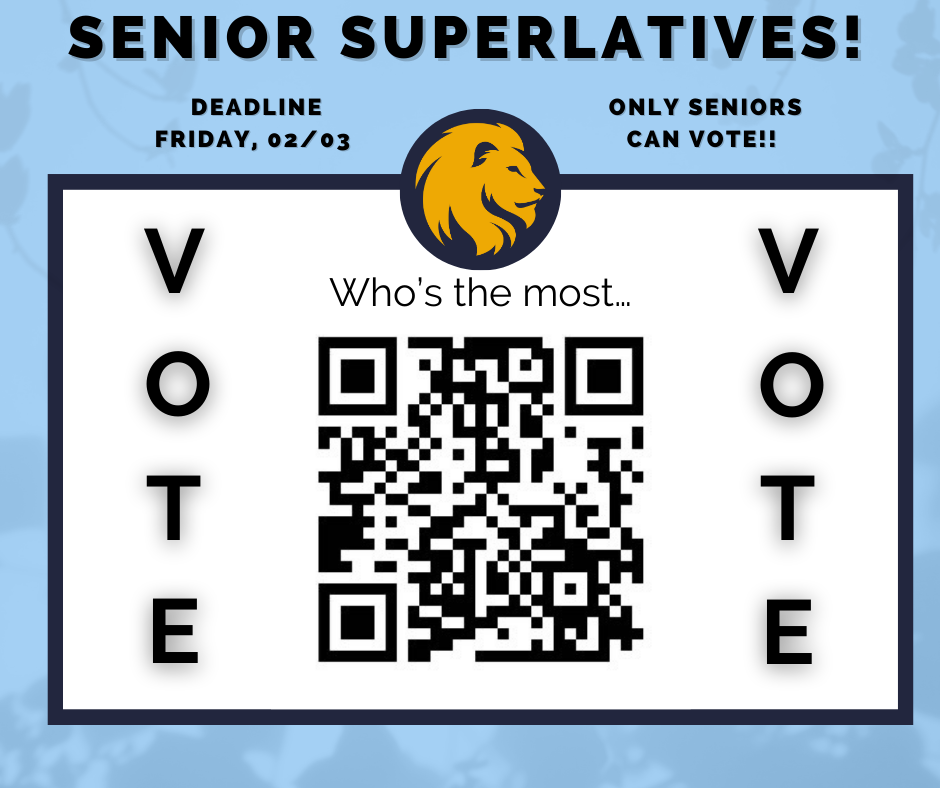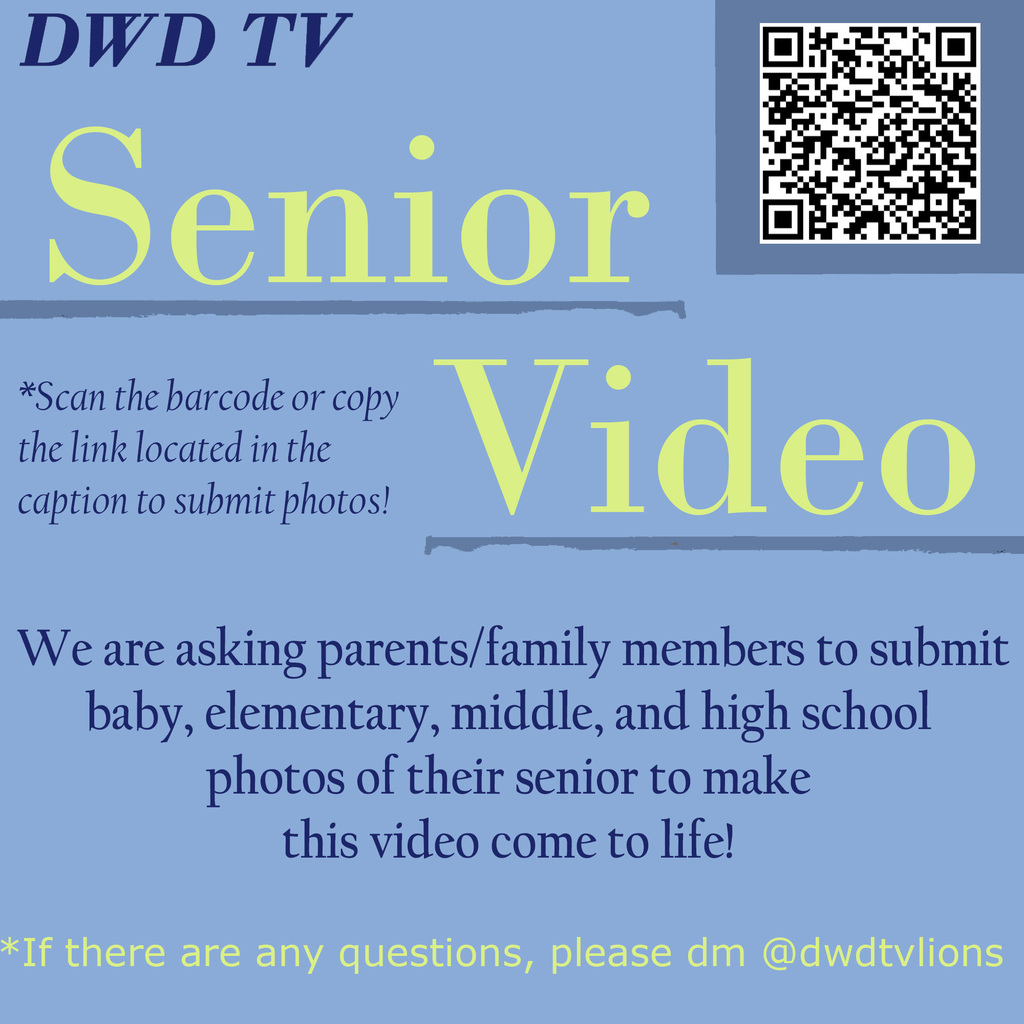 How to join our London-Paris Spring 2024 Trip meets Jan 26th at 6pm in DWD Library. Contact Mr. Conrad for details.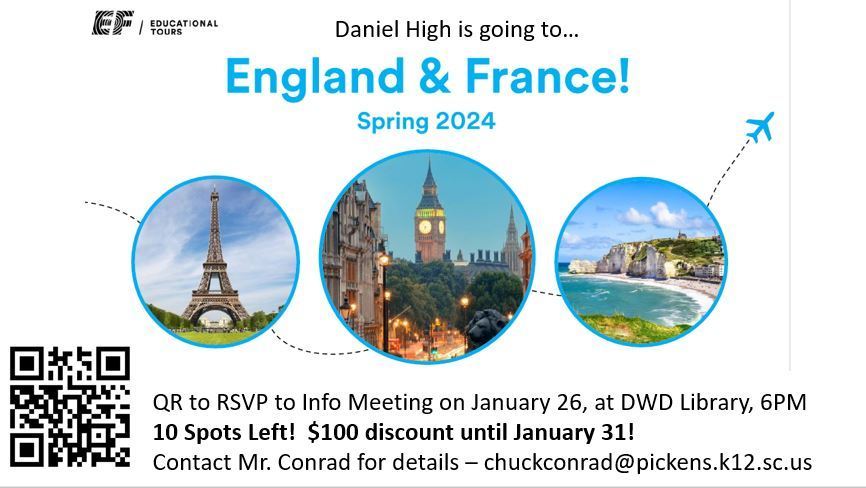 SENIORS: Pick your senior quote for the yearbook today!!! You have until Wednesday, February 1st to submit your senior quote. Please carefully read guidelines before submitting. You must complete the Google Form with your school email.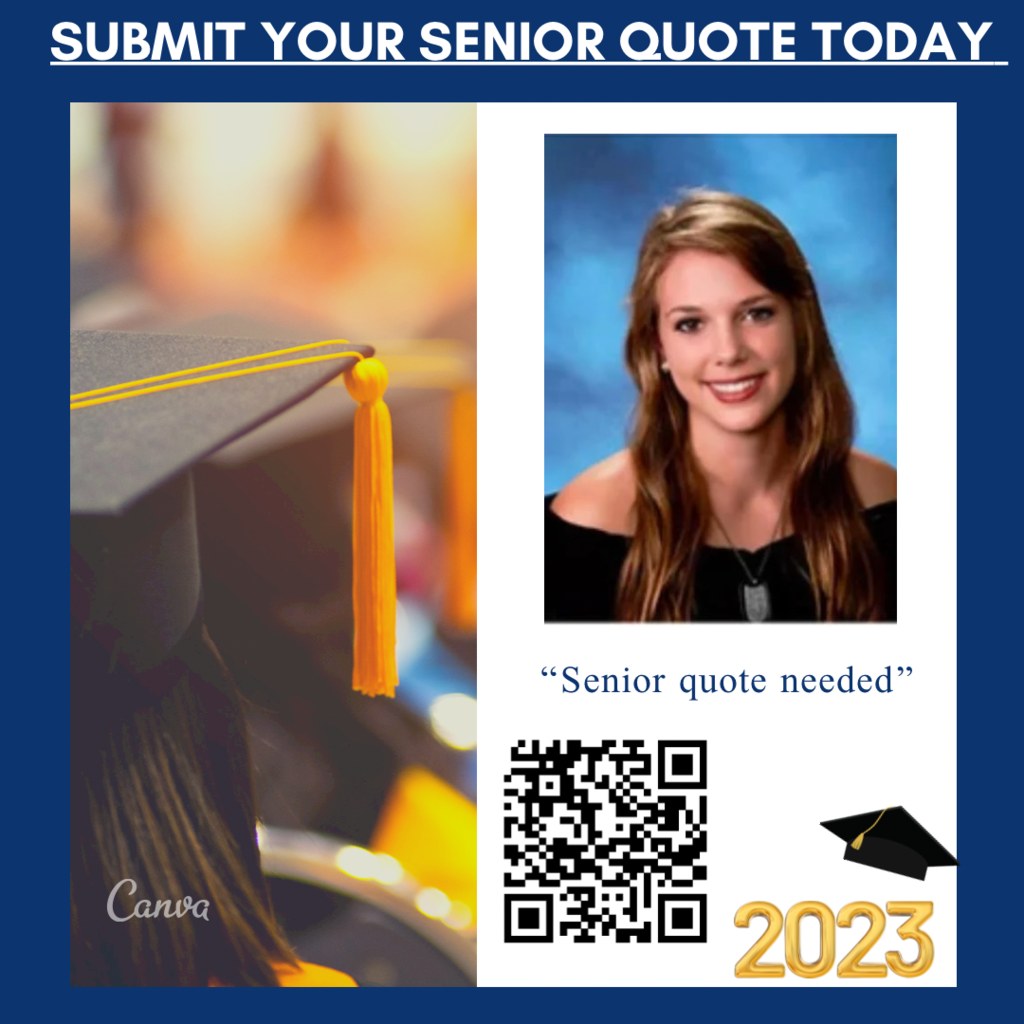 For Students: Chick-fil-A of Clemson Recruitment Event!

Club R will meet on Friday, January 20th. Please check in with your 3rd period teacher and then report to the Media Center. Lunch will be provided.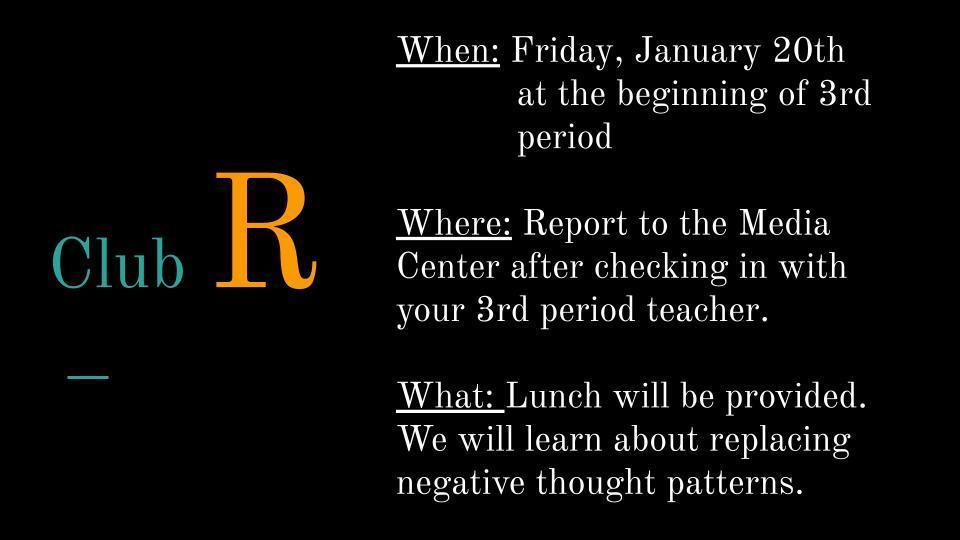 This is an amazing opportunity! Please see Mrs. Potter in Guidance with any questions.

15 minute homeroom bell schedule tomorrow morning! Teachers will distribute report cards during this time.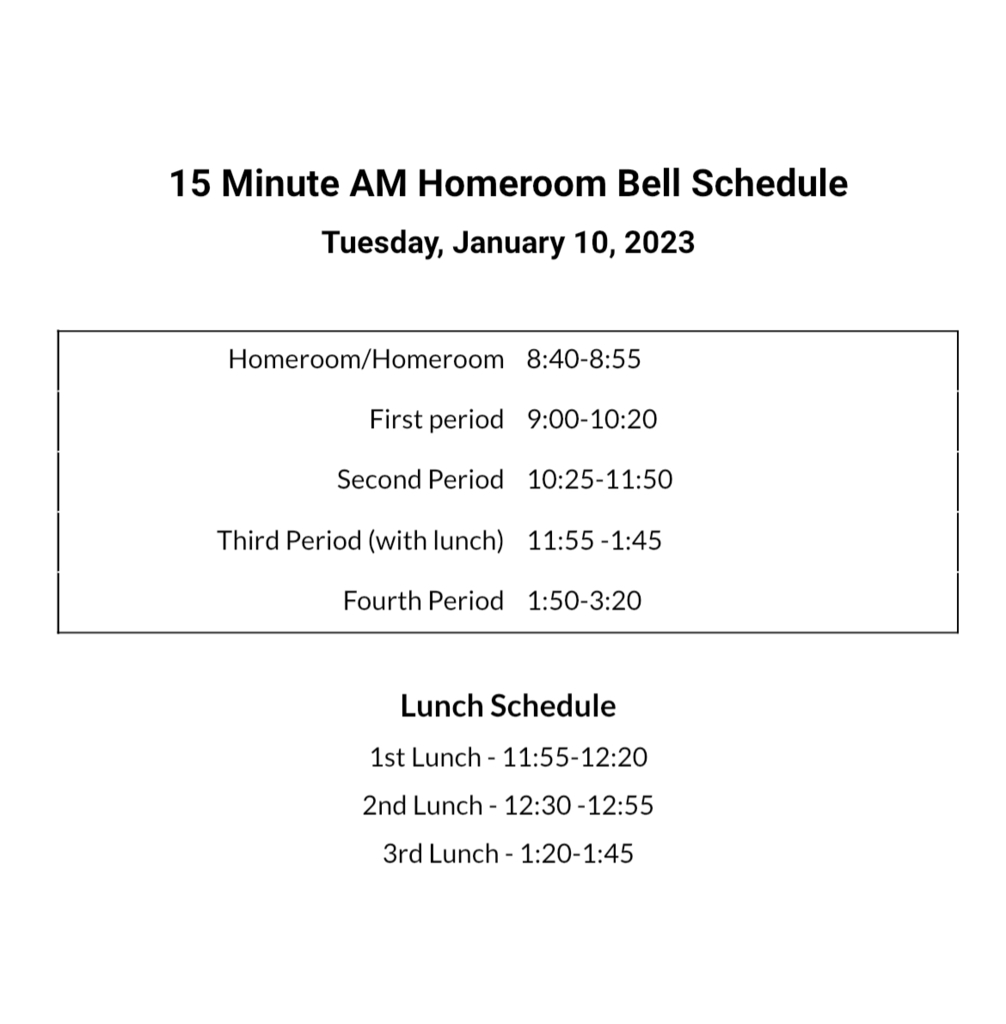 Attention Science National Honor Society Members: SNHS is meeting Wednesday 01/11/23 at 5:30pm in the Library. Dr. Chad Sosolik will share his research and discuss physics and engineering careers.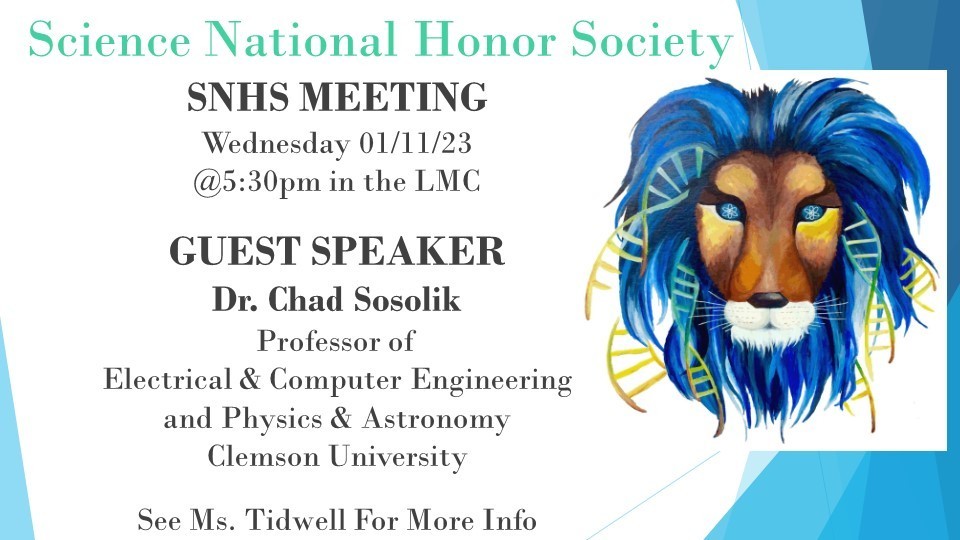 Are you in 10th grade and interested in cosmetology? Don't forget to put in your application by January 13th! You can apply at: bit.ly/pickenscountyctc2324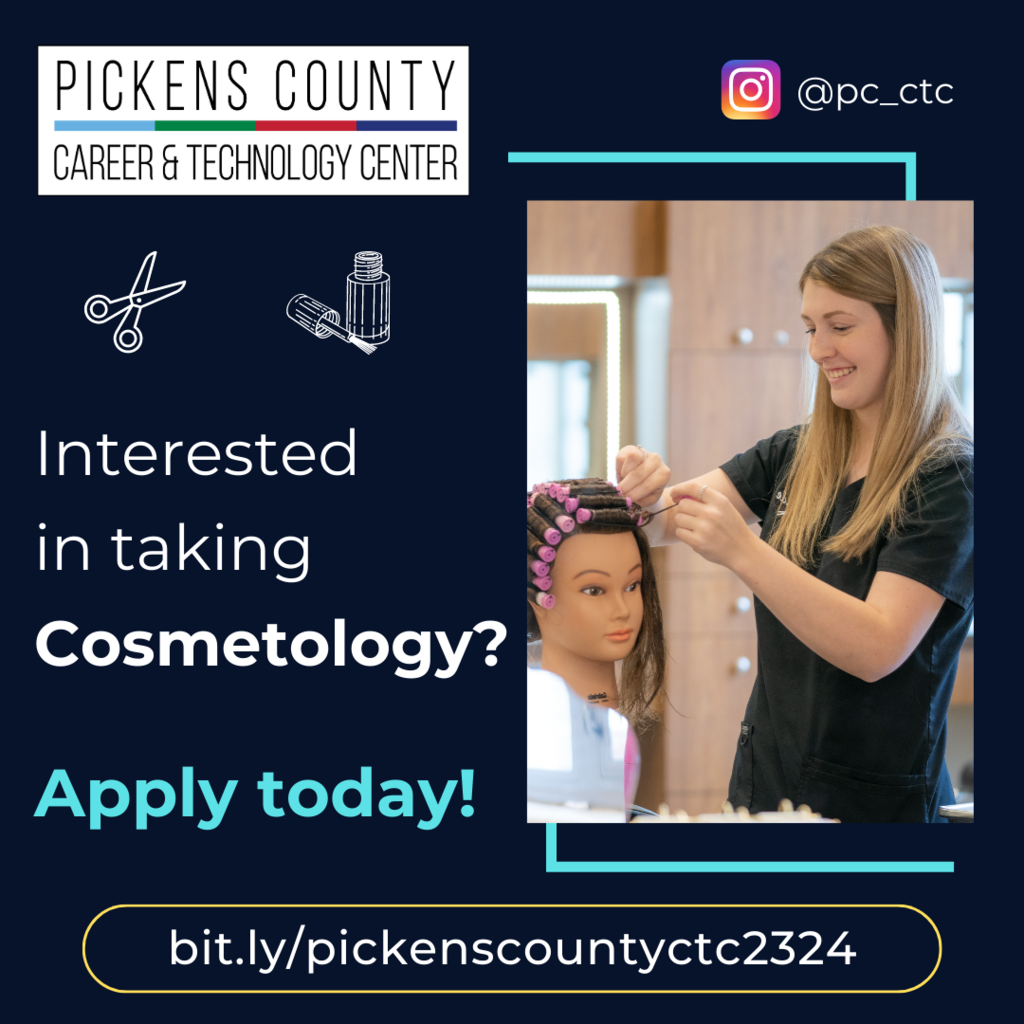 3K and 4K Application Process is Open for the 2023-24 School Year! SDPC is now accepting applications for our 3K and 4K programs for the 2023-24 school year! For more information, please visit our Pre-K website at
www.pickens.k12.sc.us/page/pre-k-information-page
. Note: 5K Registration will begin on January 11.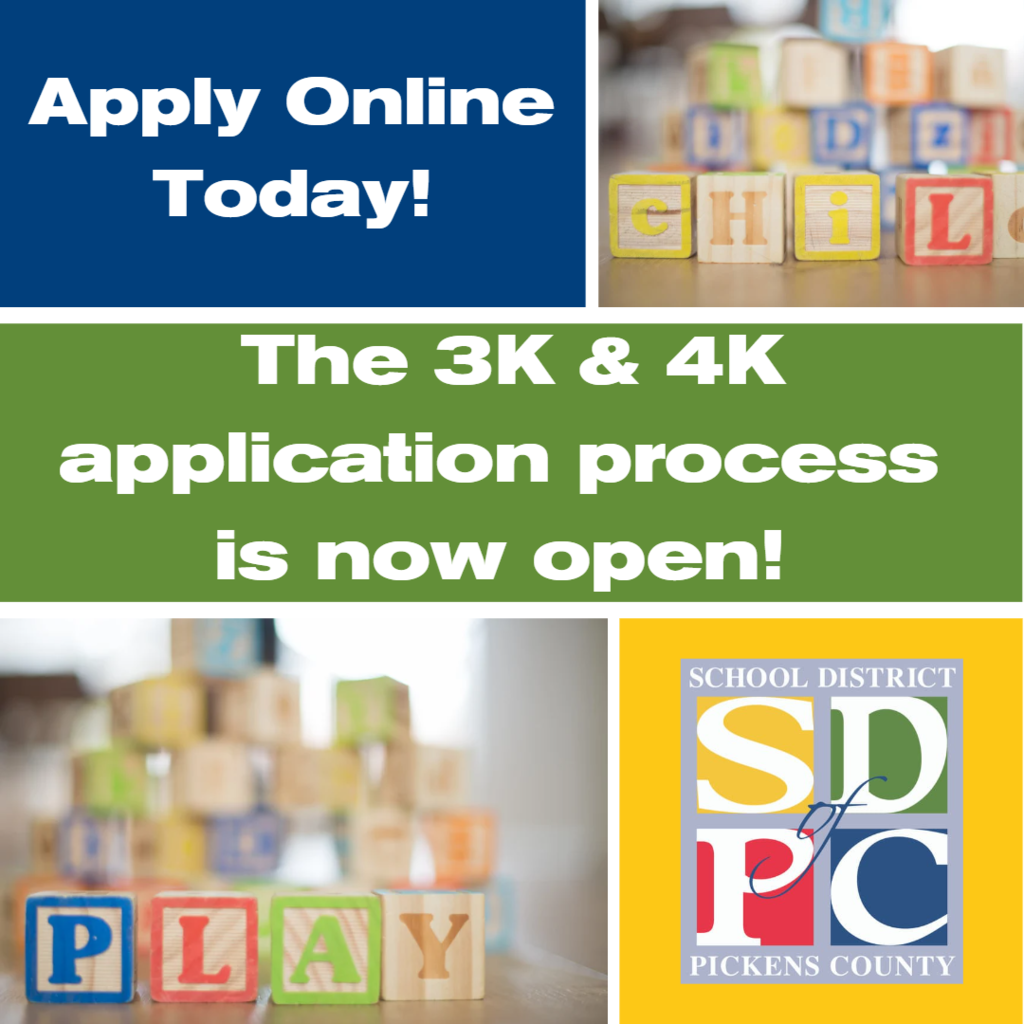 London and Paris Info Meeting to Join Trip - Jan 26th, 6pm in DWD Library.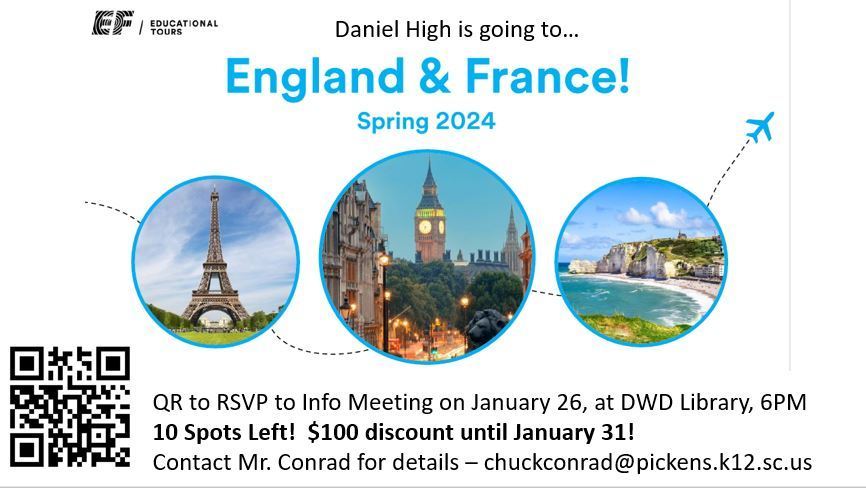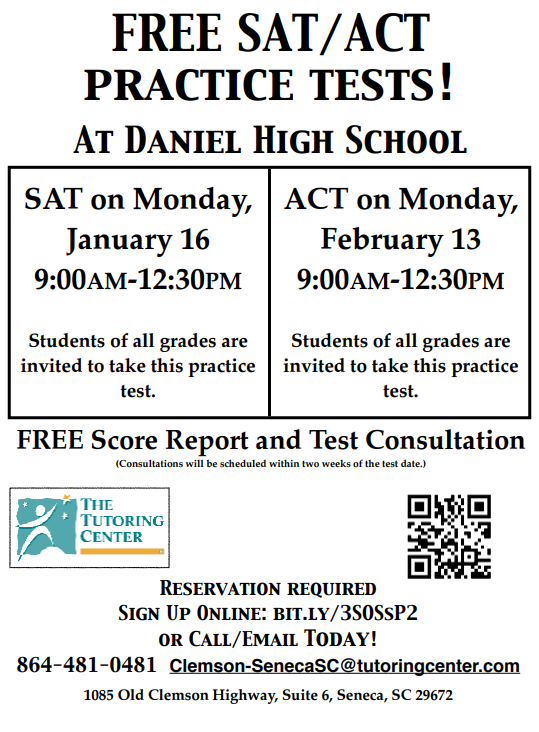 Boys Tennis Interest Meeting this Thursday at 3:30 pm in A18!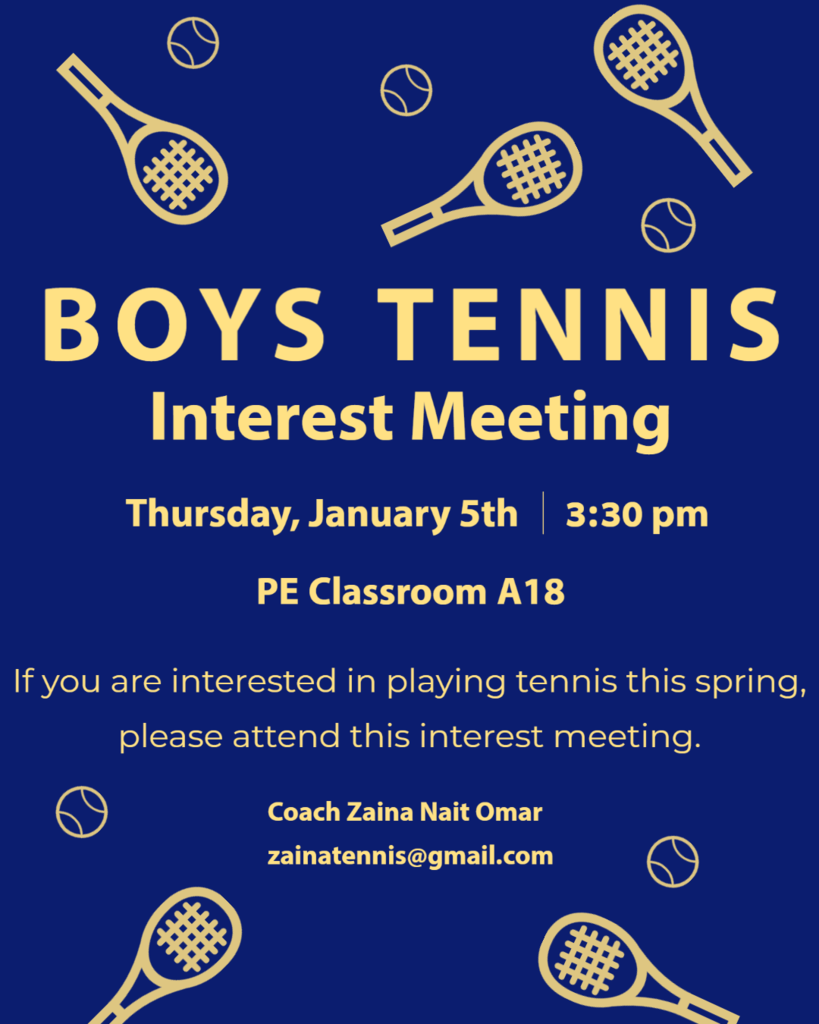 Happy New Year! Students should report to homeroom tomorrow at 8:40 to get their 2nd semester schedules. We look forward to seeing everyone tomorrow.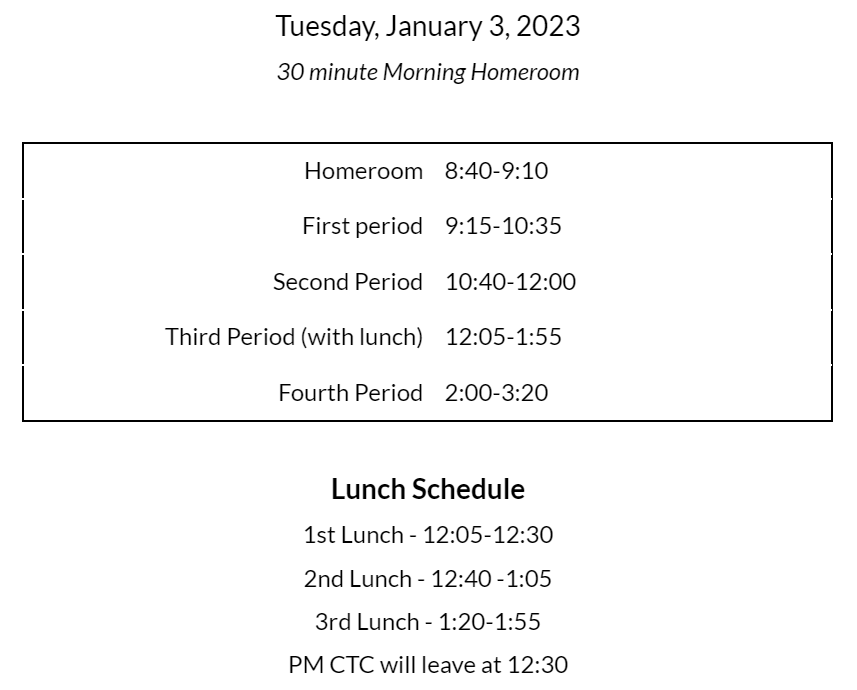 Attention Seniors!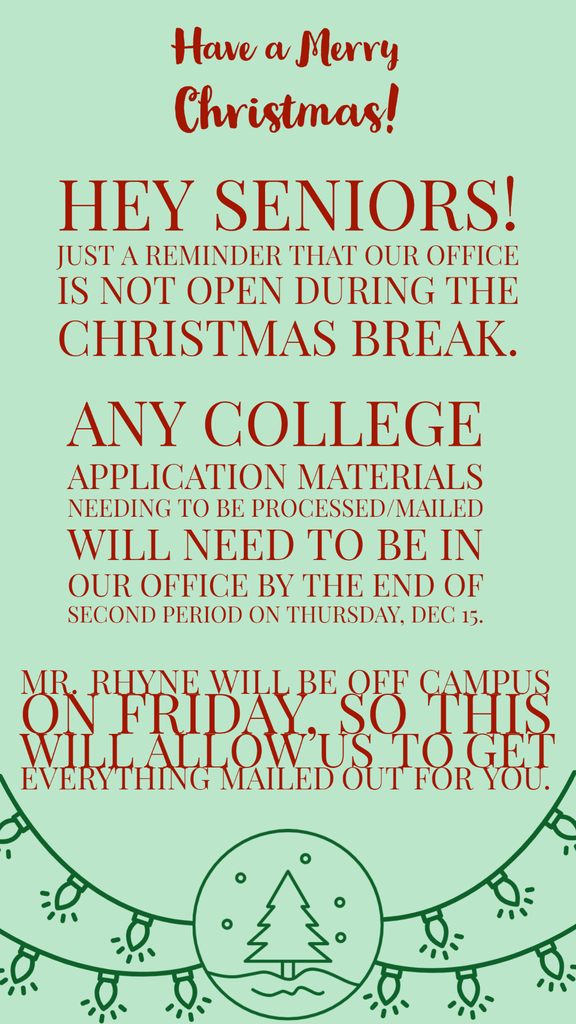 Attention Students! We will not be dismissing students during exam periods or during an EOC. Attendance will be taken. Only those with exemption letters will be excused for the class period.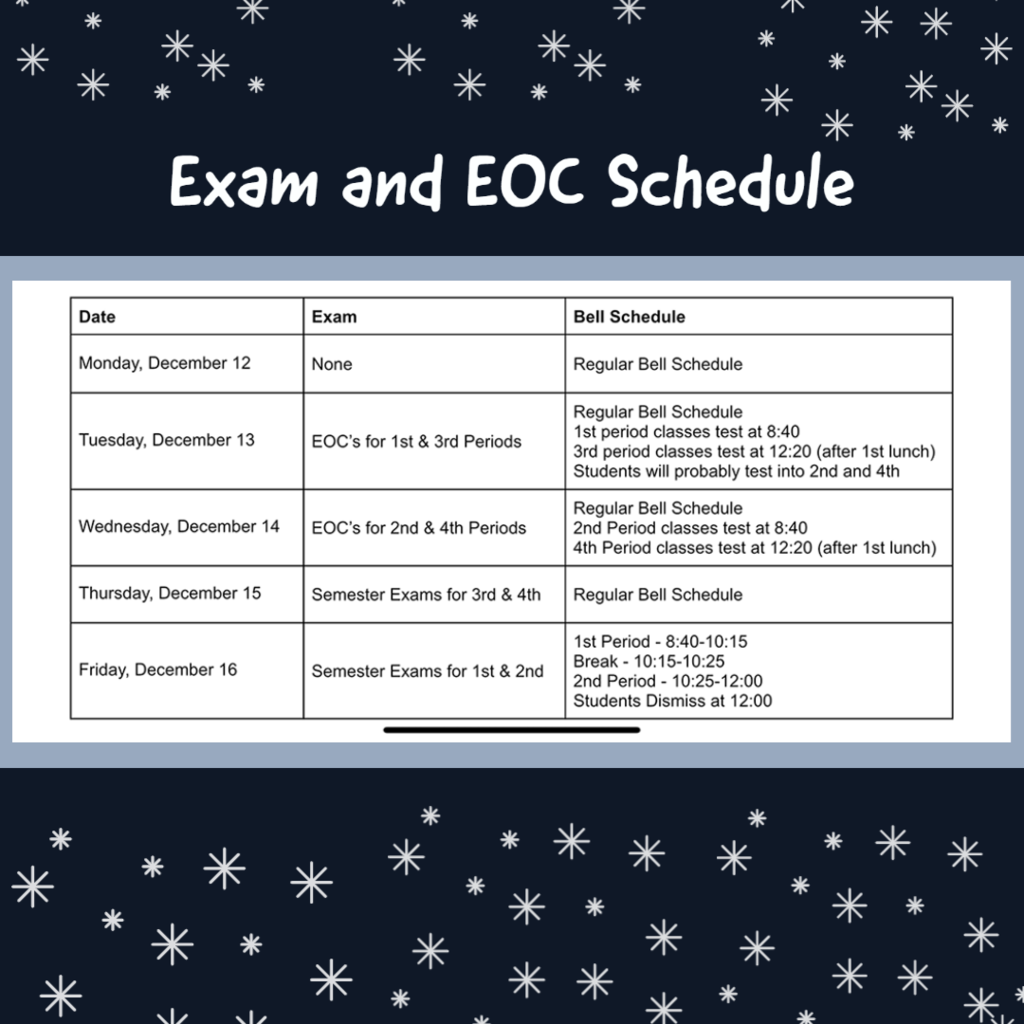 The holiday chorus concert will be Tuesday, December 13th at 6:30 pm in the auditorium. Admission is a donation of at least $1 in cash or check, but you may donate any amount! If you would like to donate via MySchoolBucks, this is the link:
https://tinyurl.com/DHSChorusDonations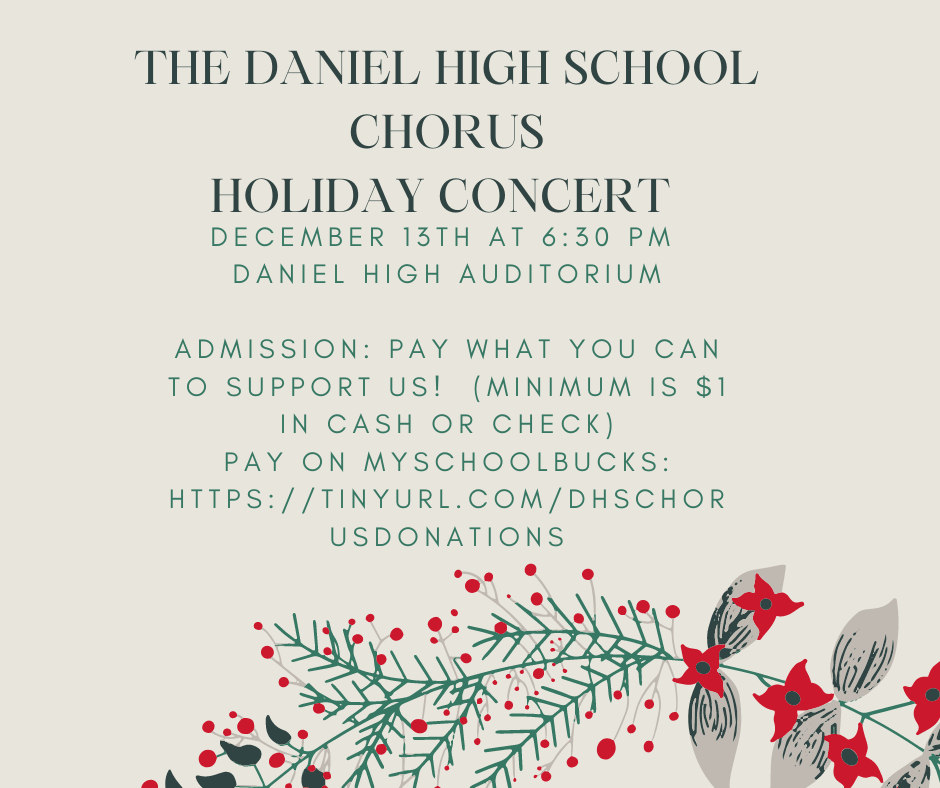 ATHLETIC HOME EVENTS THIS WEEK: Tickets are sold online only. Please visit
www.danielathletics.com
to purchase a ticket to these events.