We play ping pong beginning August 31, 3:30-4:15pm in room 235.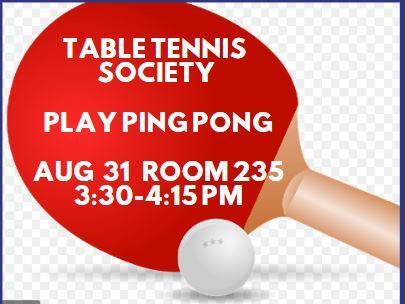 Interact Club is a service organization and partner with Rotary Club. Students serve the school and community. Join 8/29 - 9/21. Cost is $11/student that covers yearly service. Learn more at Club Fest on 8/26 or use QR Codes to join. First meeting 9/14, at 3:30pm, in auditorium.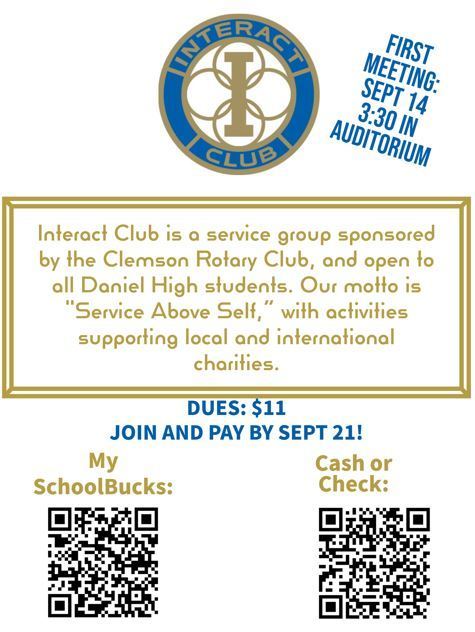 Want help securing an internship or job? Schedule a meeting for Thursday, 9/22 with our Work-Based Learning Facilitator - Mrs. Esuary. Use link tinyurl.com/MY-SDPC-WBL to schedule.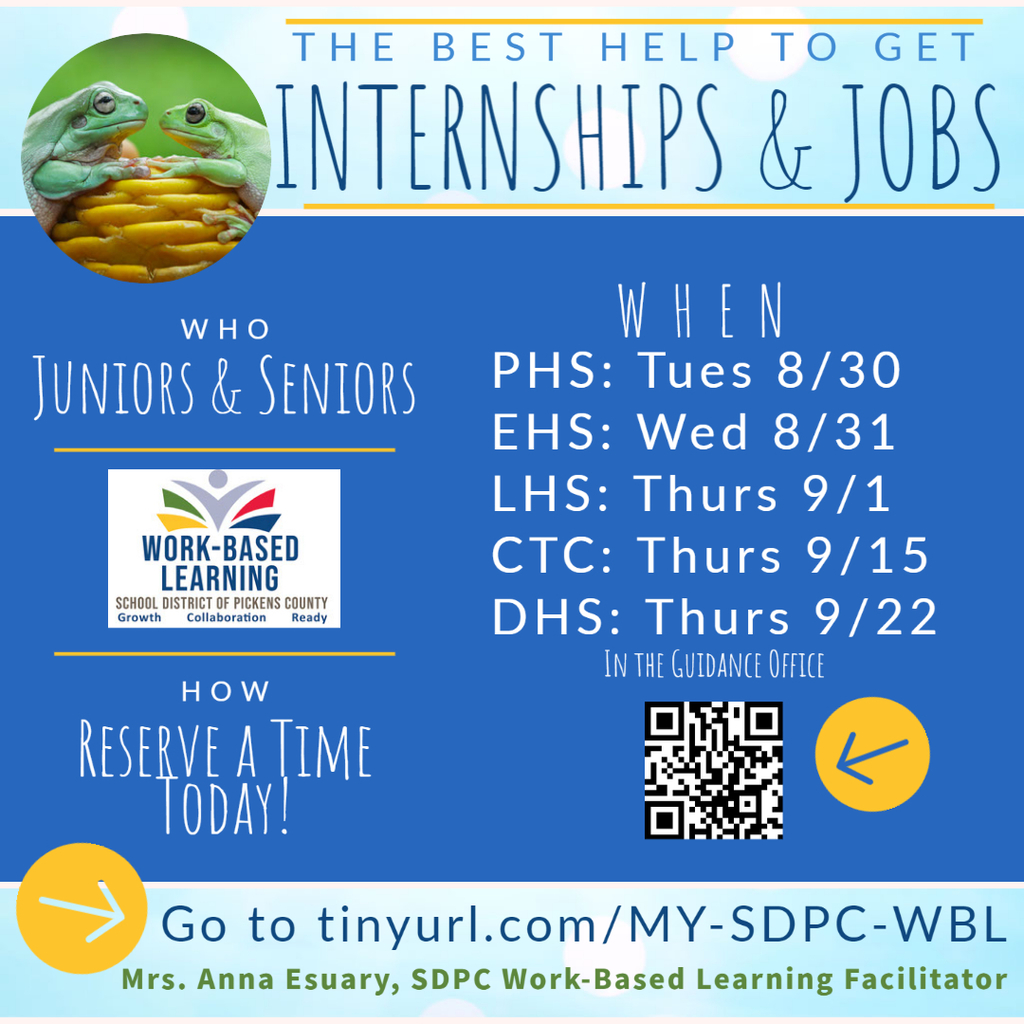 We have two home sporting events this week. Come out and support Girls Tennis and JV Football on Thursday, August 25 at 5:00 and 6:00. No tickets needed for tennis, and the ticket link for JV football is:
https://danielathletics.com/partner/28/event/232/buy-tickets
. Activity cards are still available for all DHS students to purchase. Go Lions!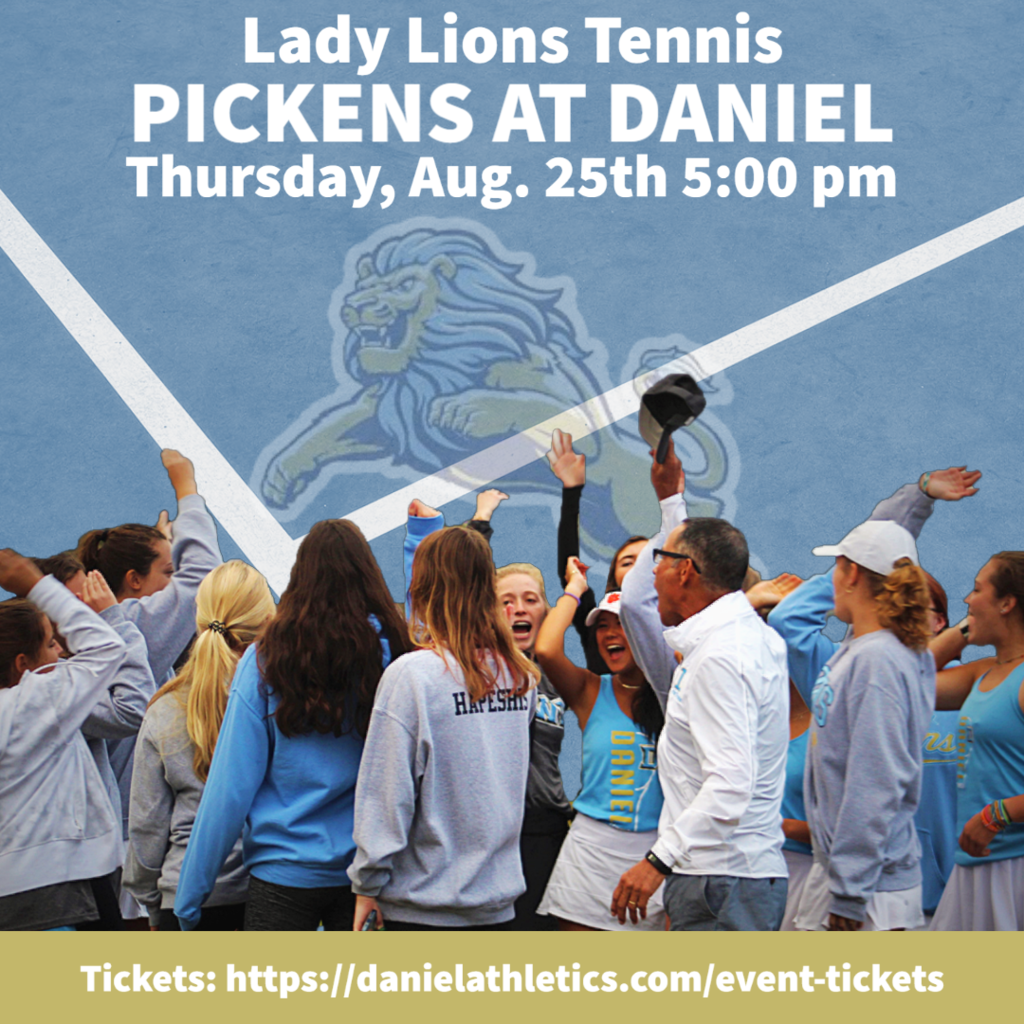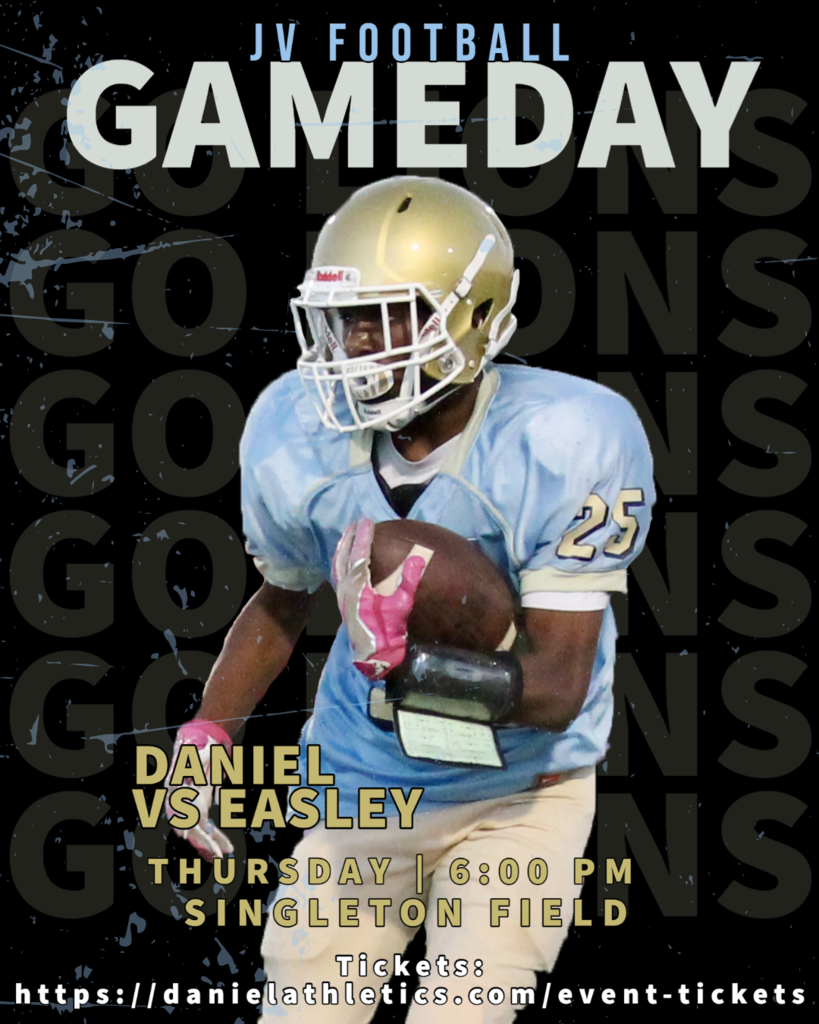 Ed-Op College Fair Field Trip - October 3rd. Sign up in Guidance. Permission forms required to participate.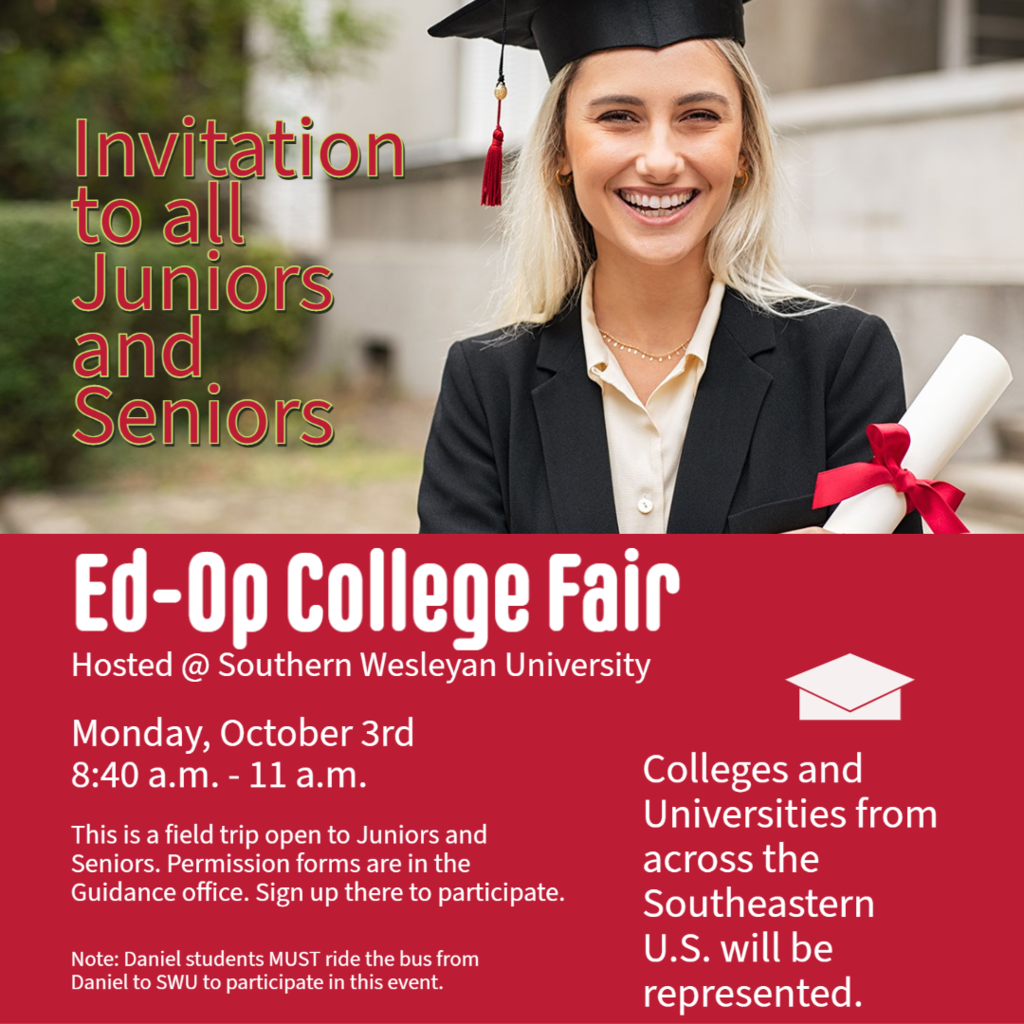 Underclassman Picture day is Friday, August 26th! CADY will be here to photograph grades 9-11. Senior Portraits will be at a later date in September.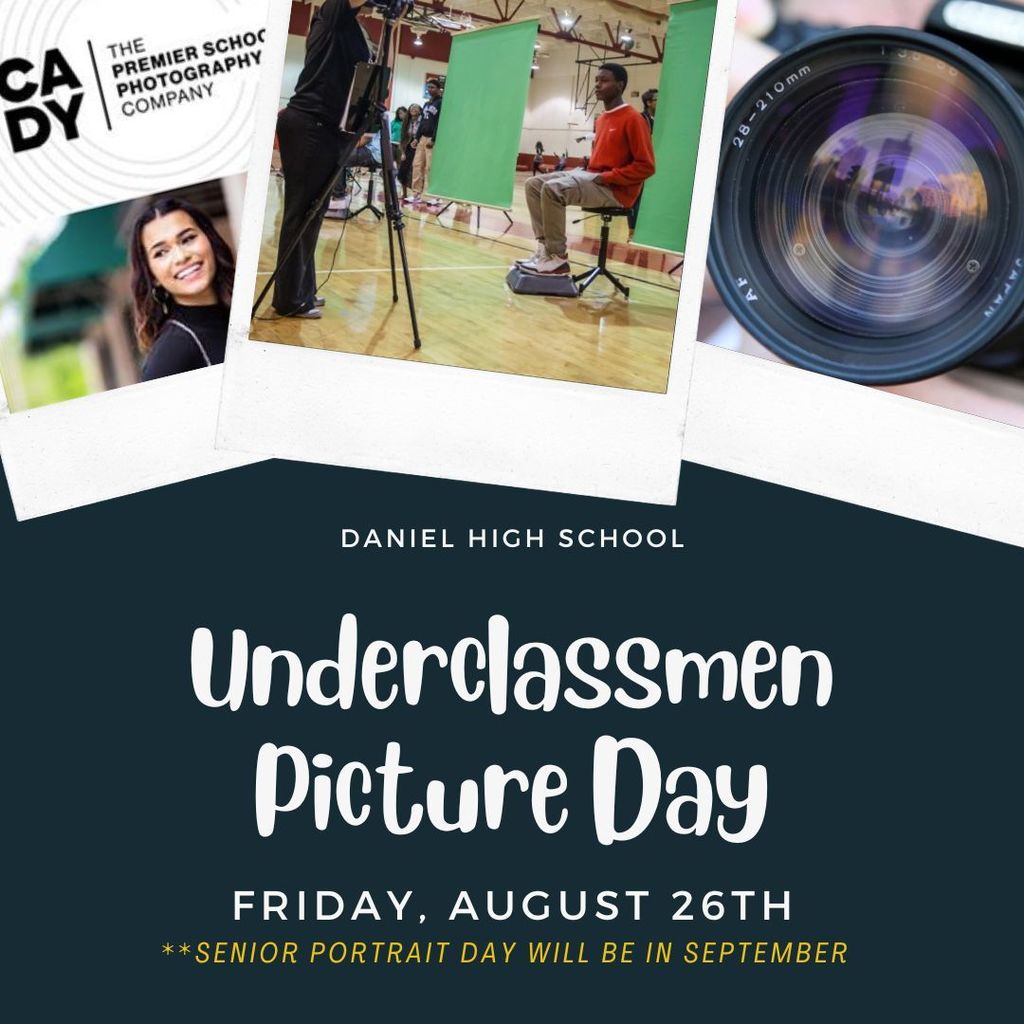 Come out and support our Daniel Varsity Volleyball team this Saturday for their preseason tournament. Go Lions!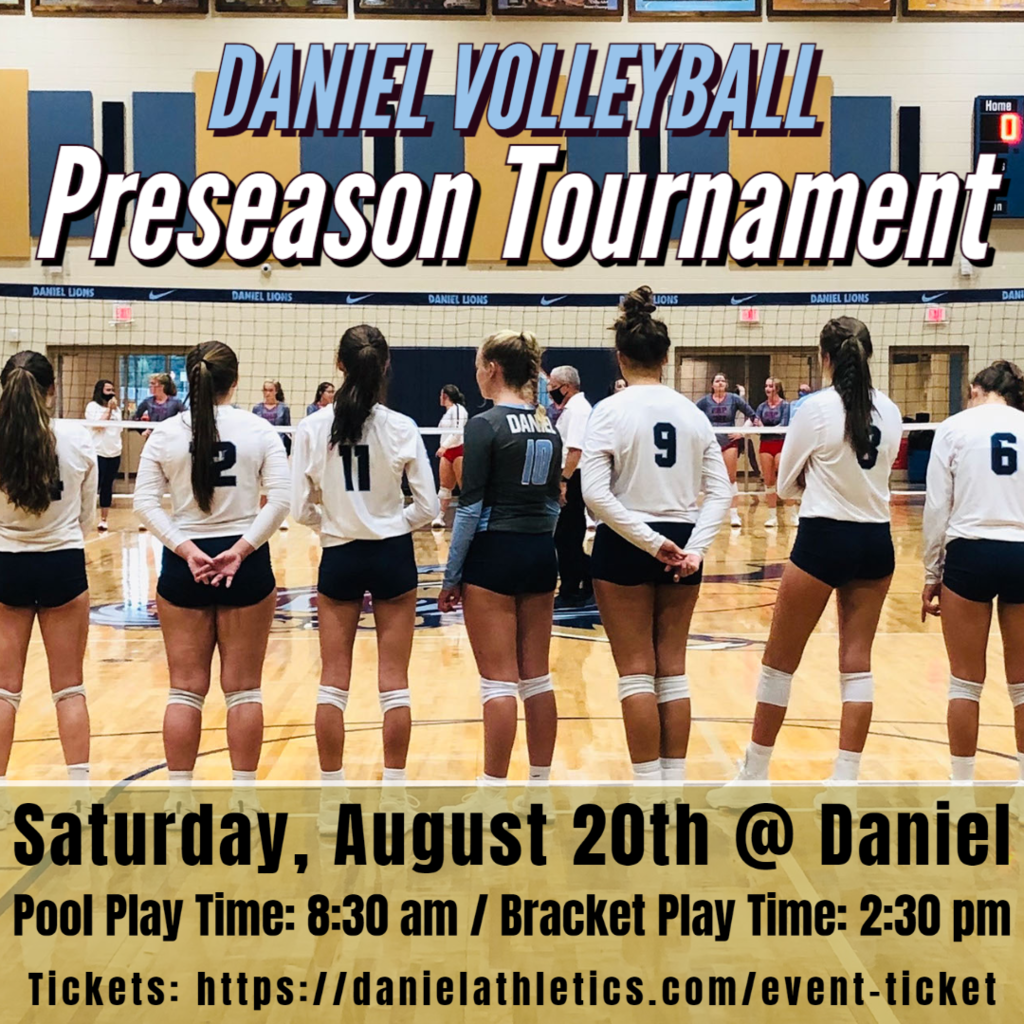 Coding Club! Learn computer science and how to make websites.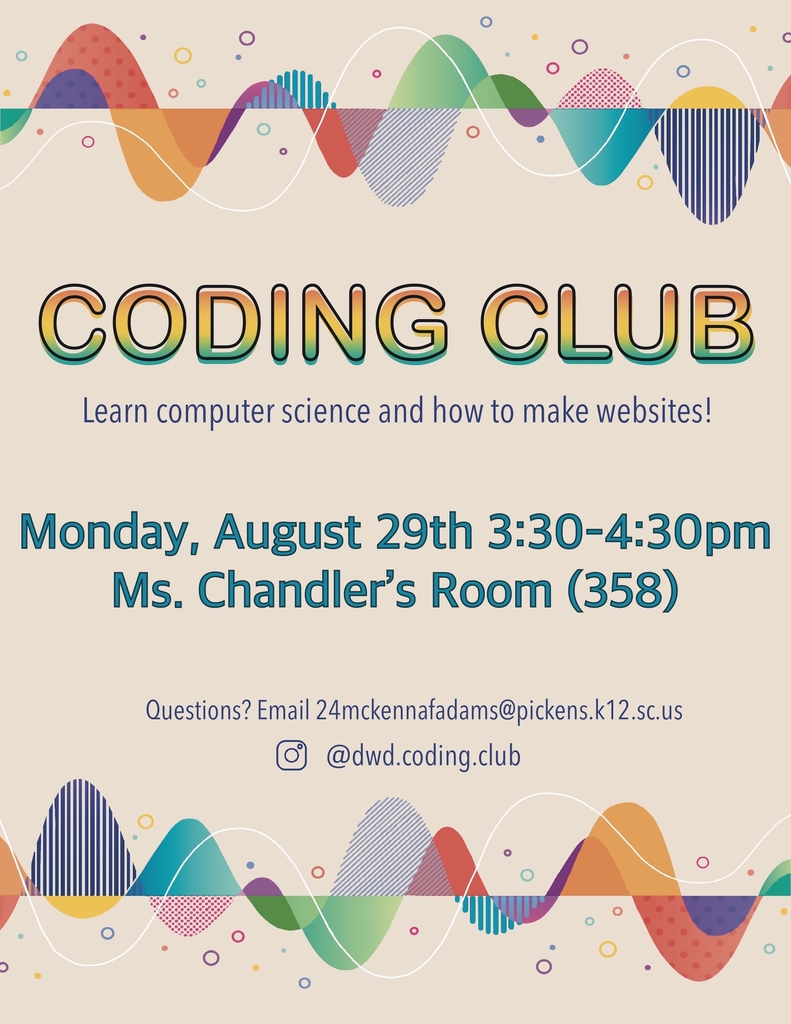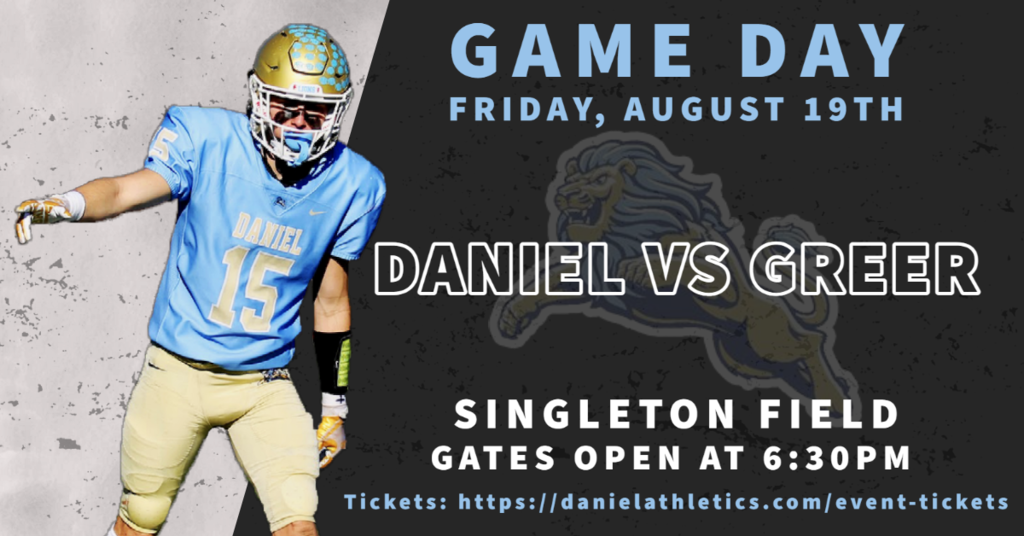 Attention 11th grade students. Sign up in the guidance office to take the PSAT no later than September 12th. Cost: $20 payable by cash/check in guidance or on MySchoolBucks:
https://tinyurl.com/DHSPSAT2022
. You must request testing accommodations by August 22nd. See guidance for accommodations consent forms.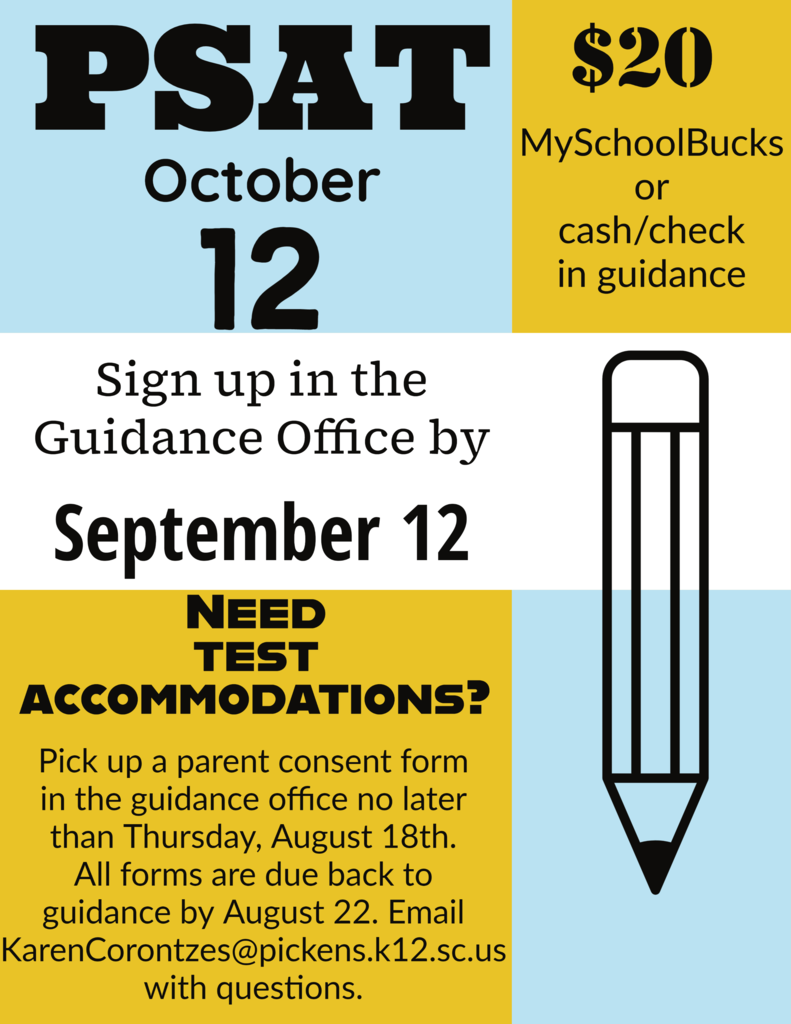 12th grade students have the option to take a school day SAT (10/12/22) or ACT (10/18/22) for free. Pick up permission forms in homeroom or guidance. Return forms by 09/01/22. Accommodations need to be requested by 08/22/22.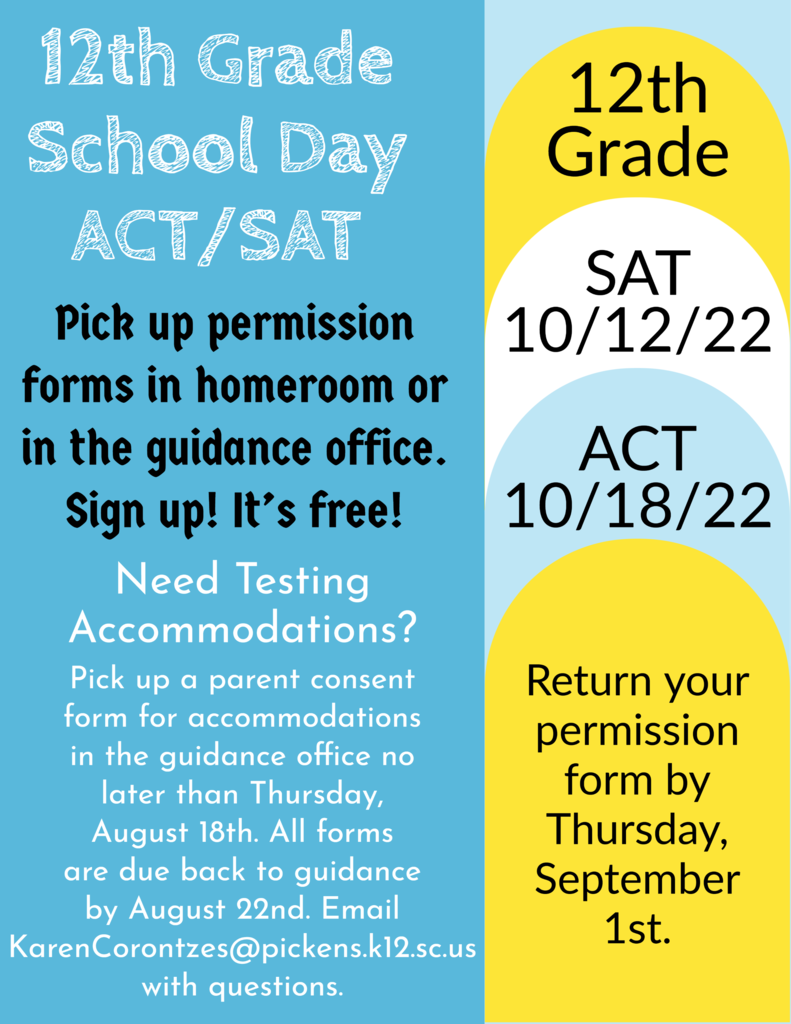 Homeroom before 3rd period for Friday, August 12th.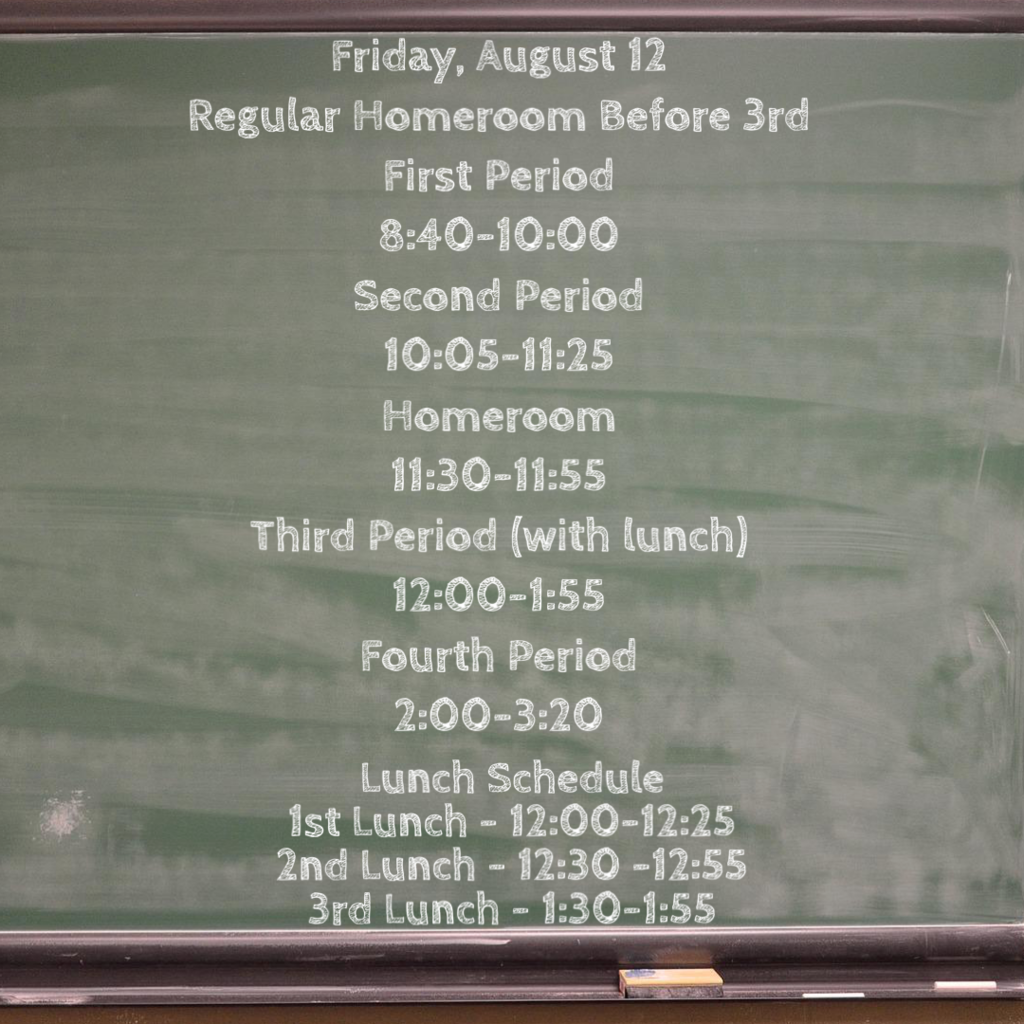 Student Activity Cards are back! This digital pass will let DHS students into all regular season home sporting events. Go to
https://danielathletics.com/event-tickets
to order your digital pass today. You will need your student ID number to use as a passcode to purchase. See Mrs. Brittain in the Athletic Department or email her at
bethbrittain@pickens.k12.sc.us
if you need your student ID number.

5 minute homeroom at 8:40 this morning. Go to your homeroom before first period.

It's Friday! Homeroom after 2nd period.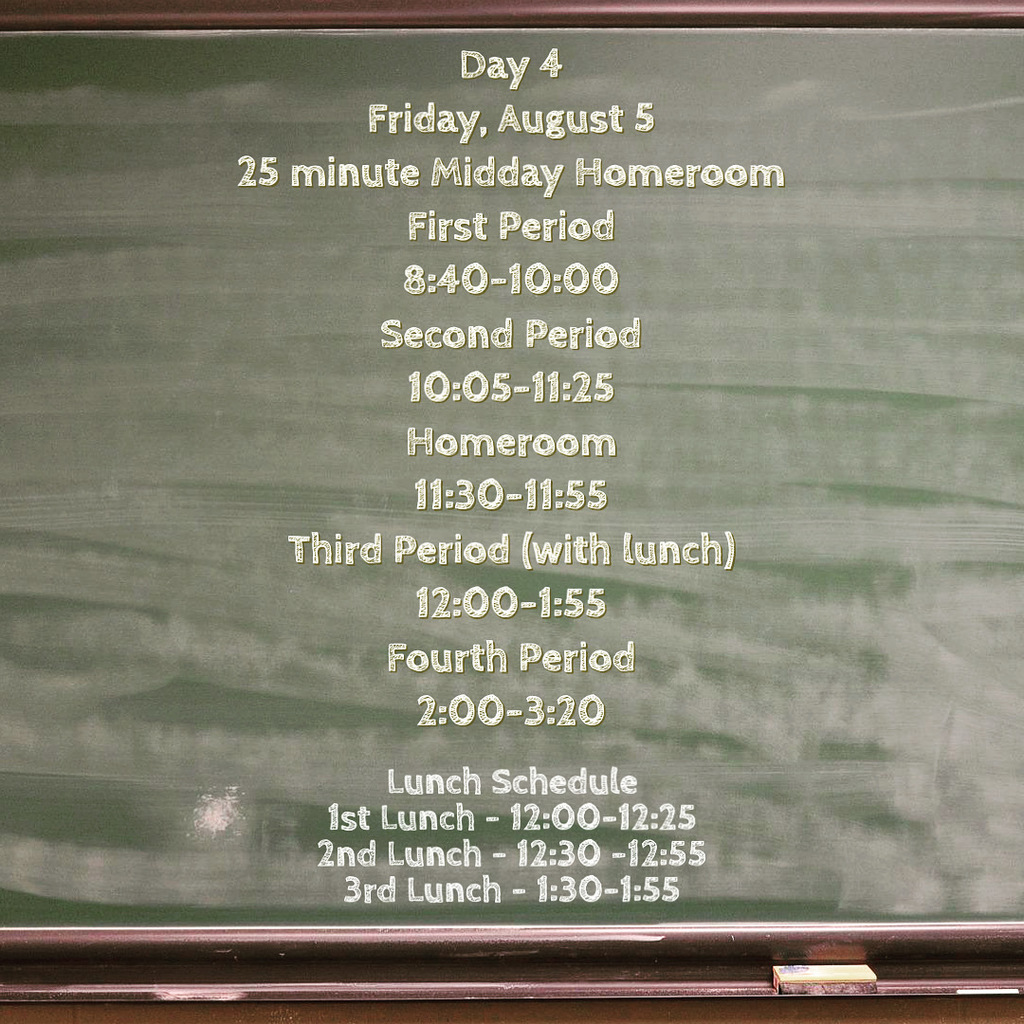 Love disk golf? Join the Upstate High School Fall League!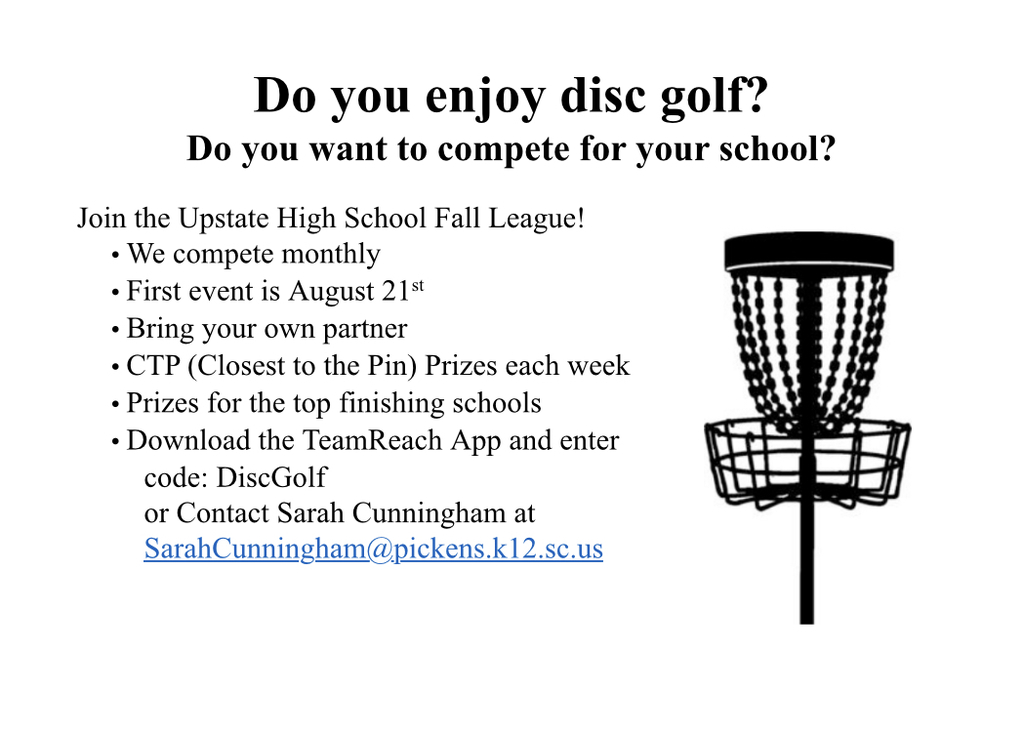 Mixing it up! Homeroom before 3rd period tomorrow.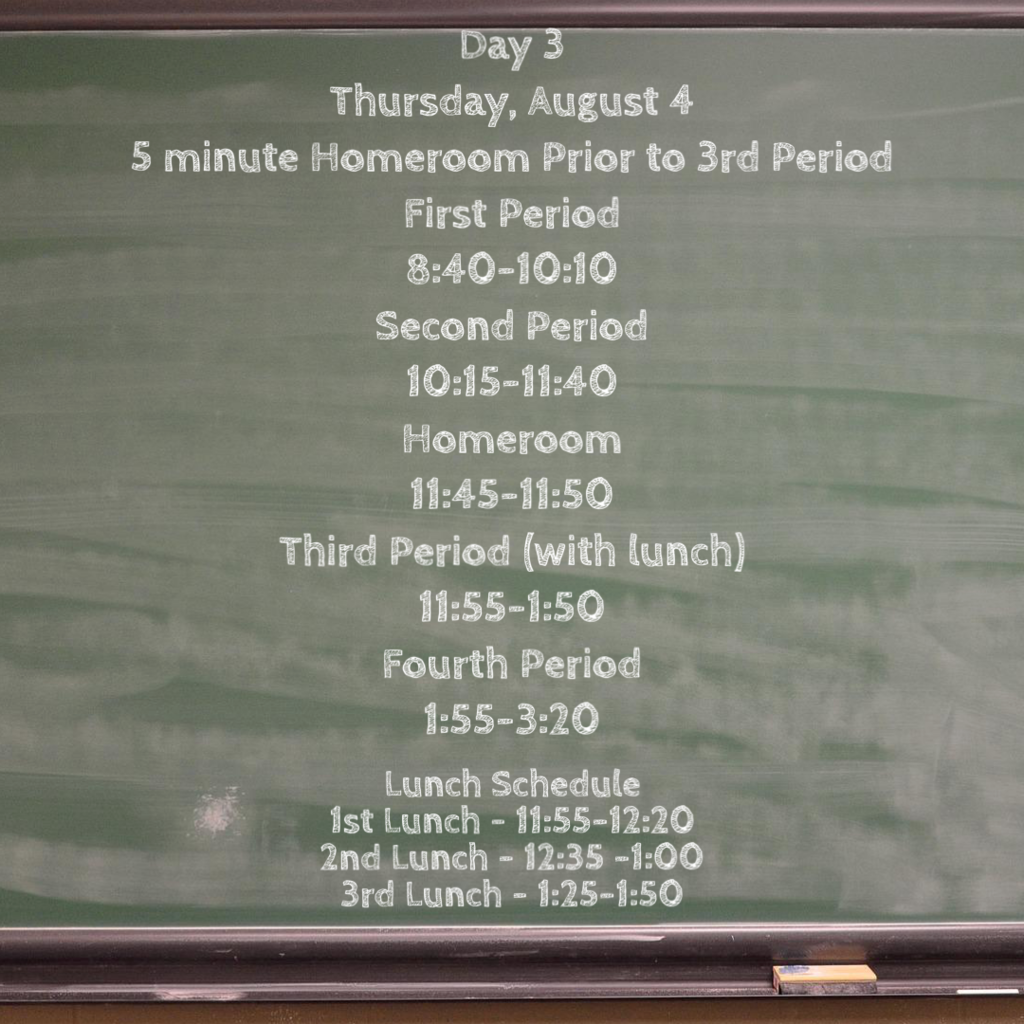 Interested in the Fishing Team? Stop by Room 239 soon!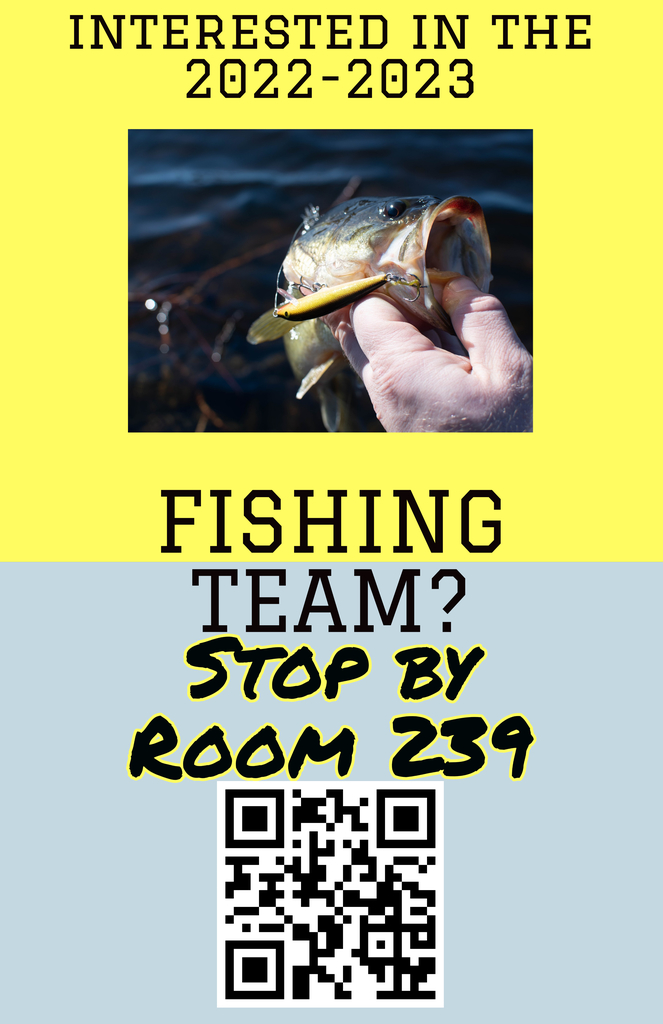 We had a great day! 20 minute homeroom for tomorrow, August 3rd. Career Center bus will leave Daniel after homeroom.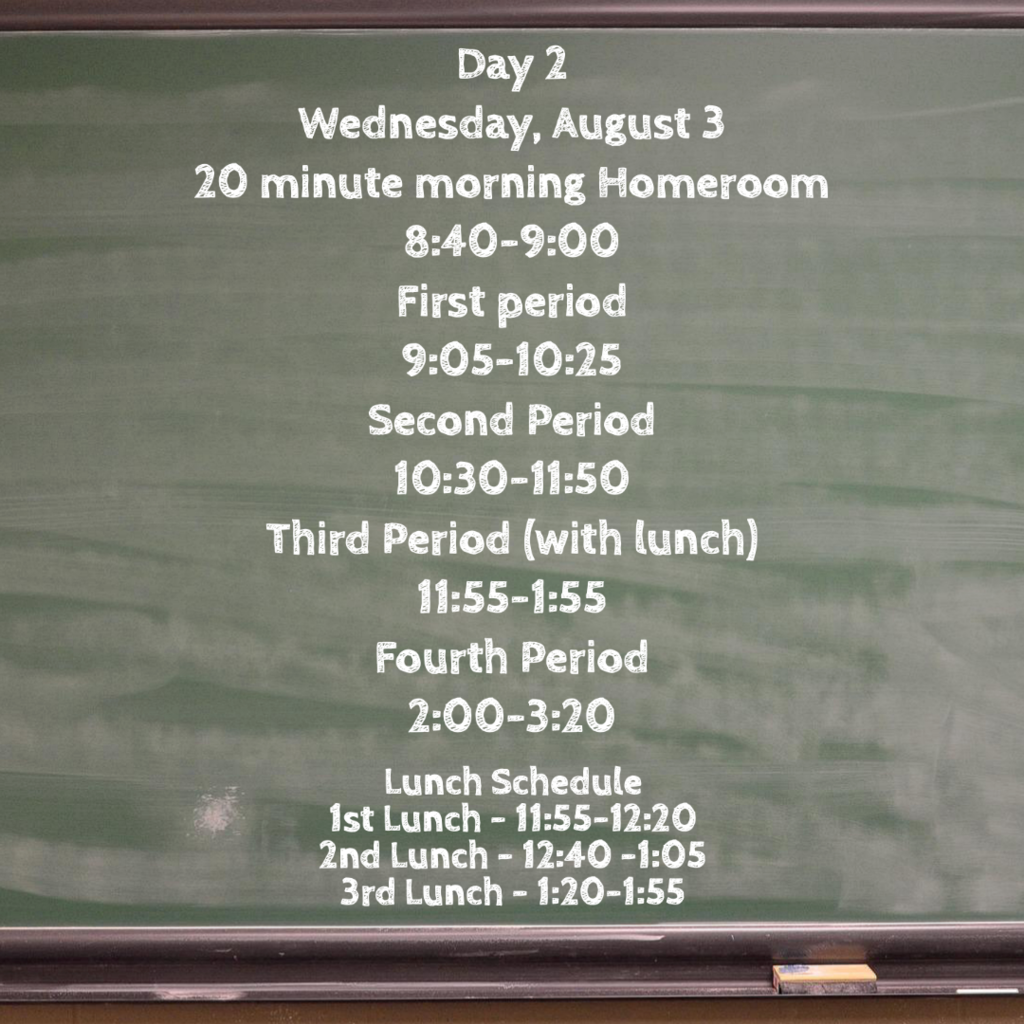 Please fill out this form if you are eligible for early dismissal or late arrival. You are expected to go to study hall and will be counted absent until this form is filled out and approved.