Yesterday was National Custodian Appreciation Day. Please tell our wonderful DHS custodians just how much we appreciate them when you see them today. They do so much behind the scenes to help our school run smoothly. We could not do what we do each day without them!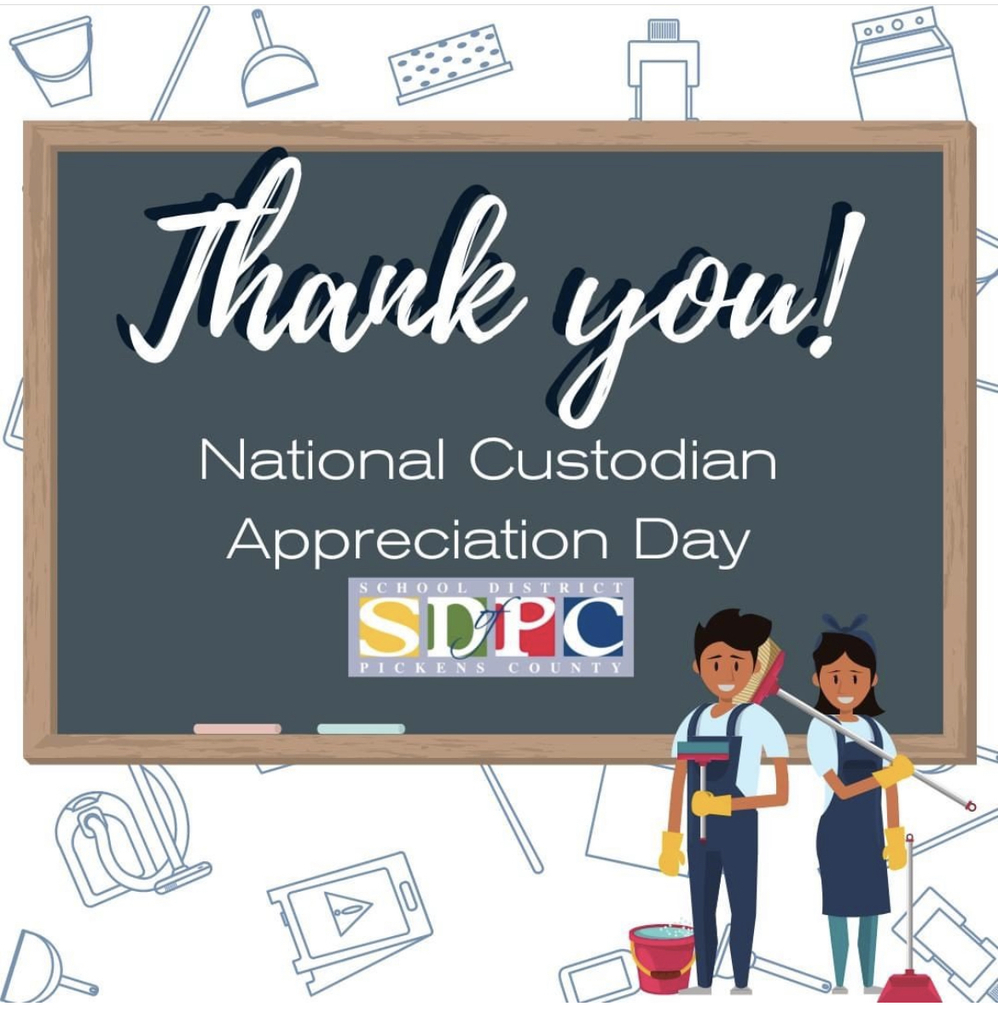 Seniors! It is time to create your Senior Ads for the Yearbook! You may go directly to Jostens.com to design your ad. The price will increase for ads after 11/1/22.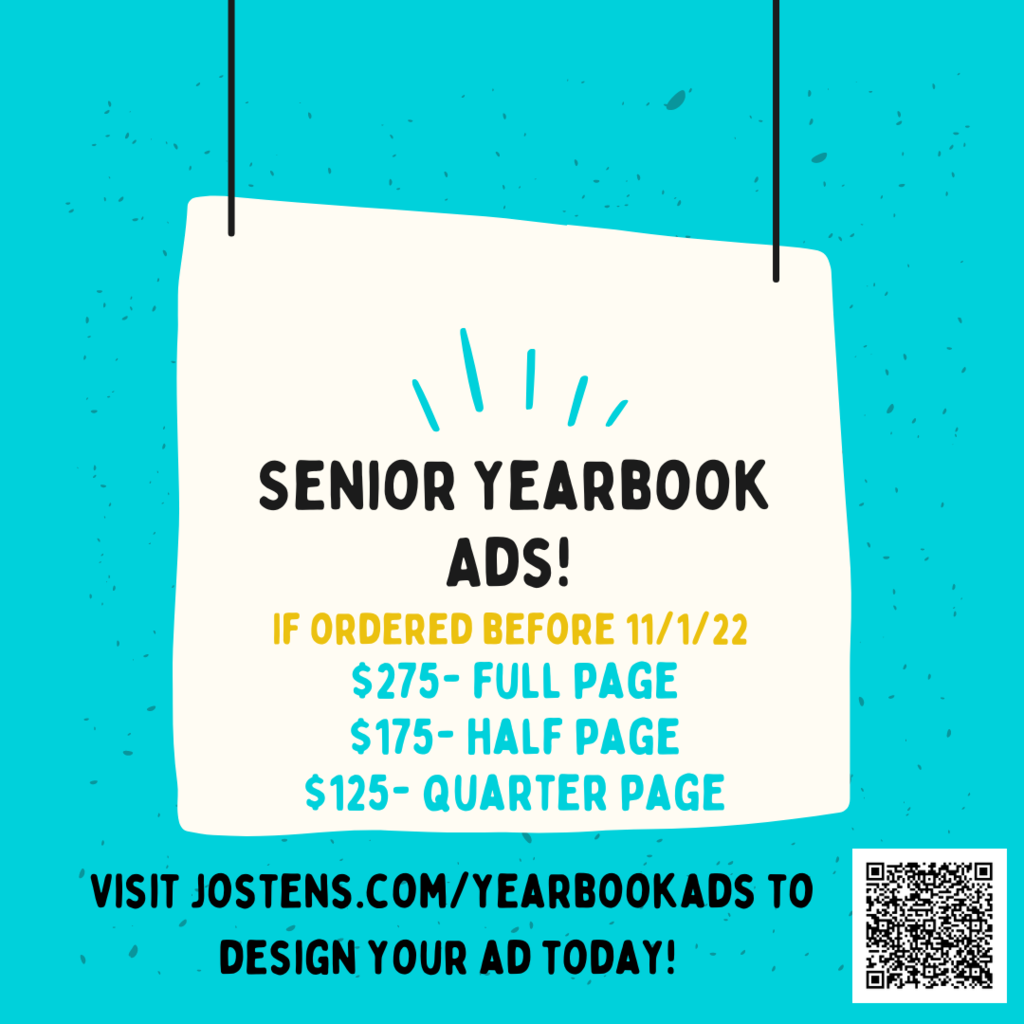 With the possibility of bad weather on the way, we have a lot of changes to our athletic schedule. Come out and see girls tennis and JV football at home tonight. Volleyball will play on Thursday at West Oak with both teams (JV and Varsity) playing at 5:00 pm. Go Lions!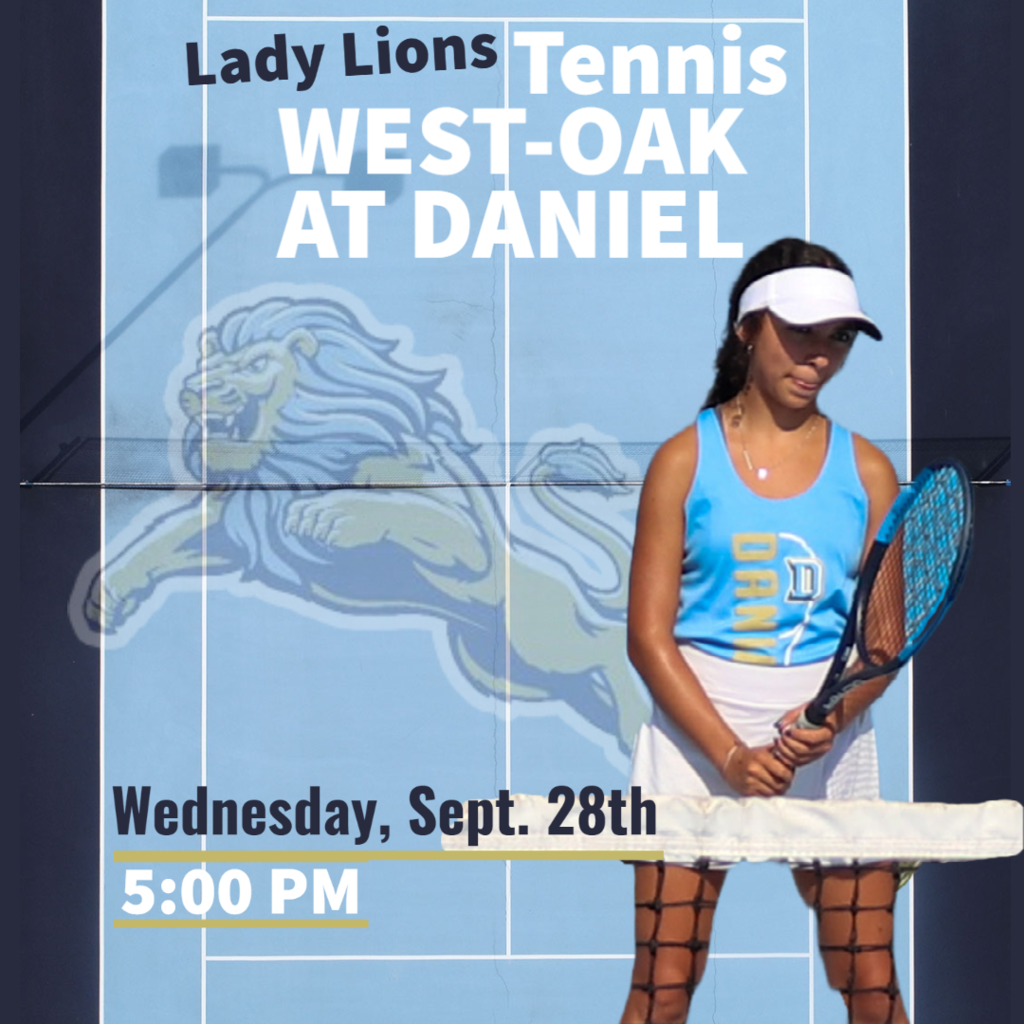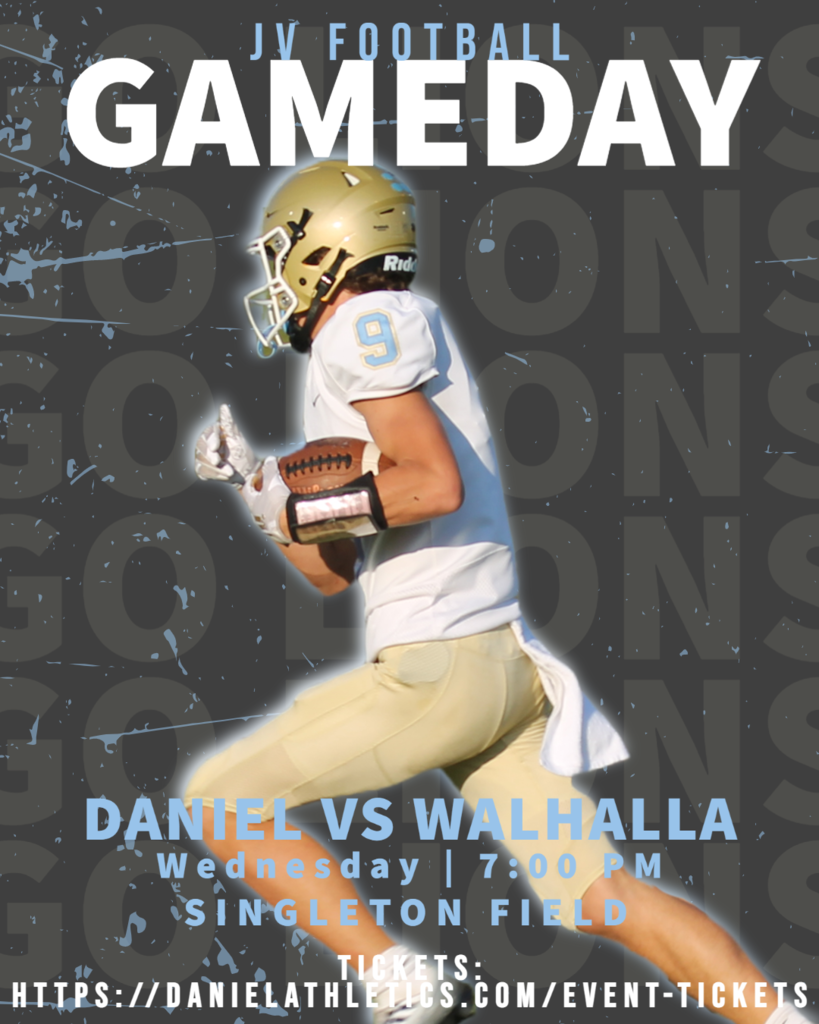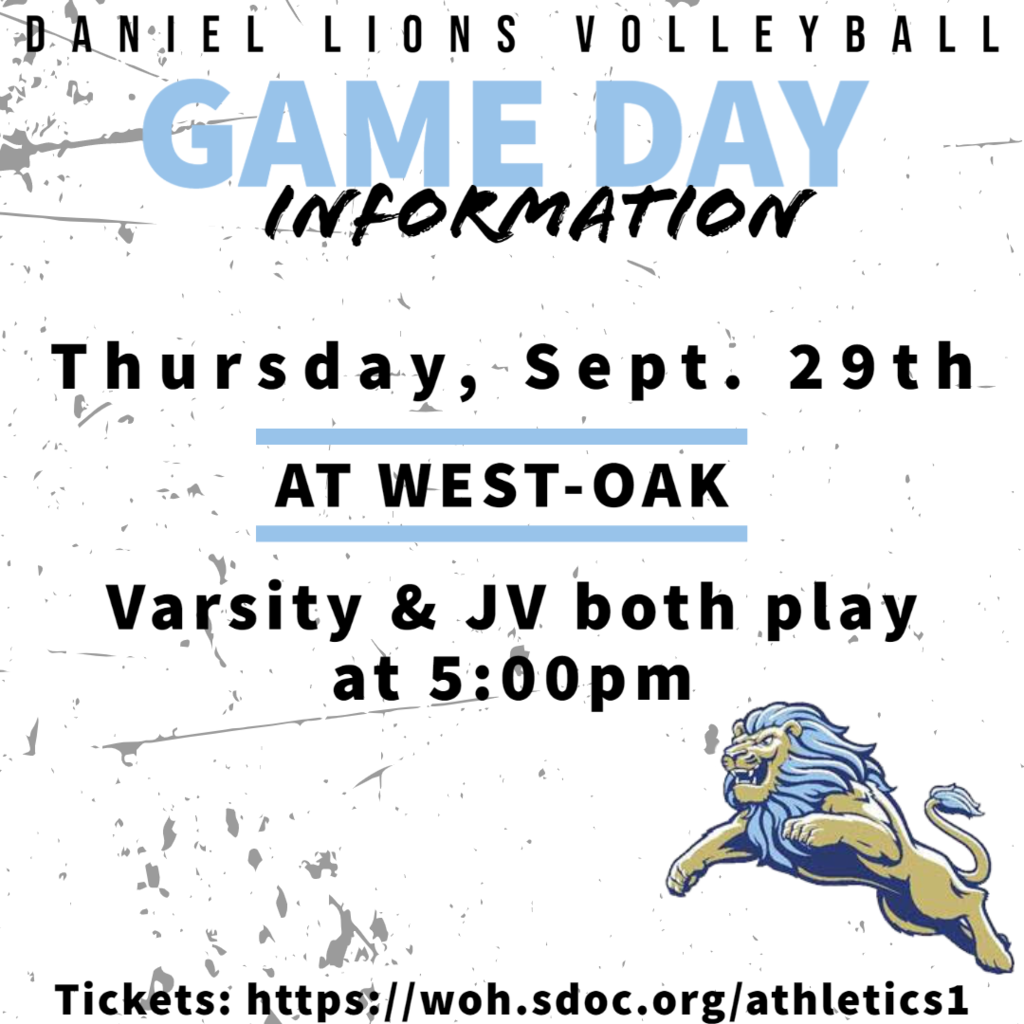 For Cancer Awareness Month, Dr. Rachel Mayo from Clemson University is speaking in Mrs. Schaupp's room. Oct. 5th during all lunches.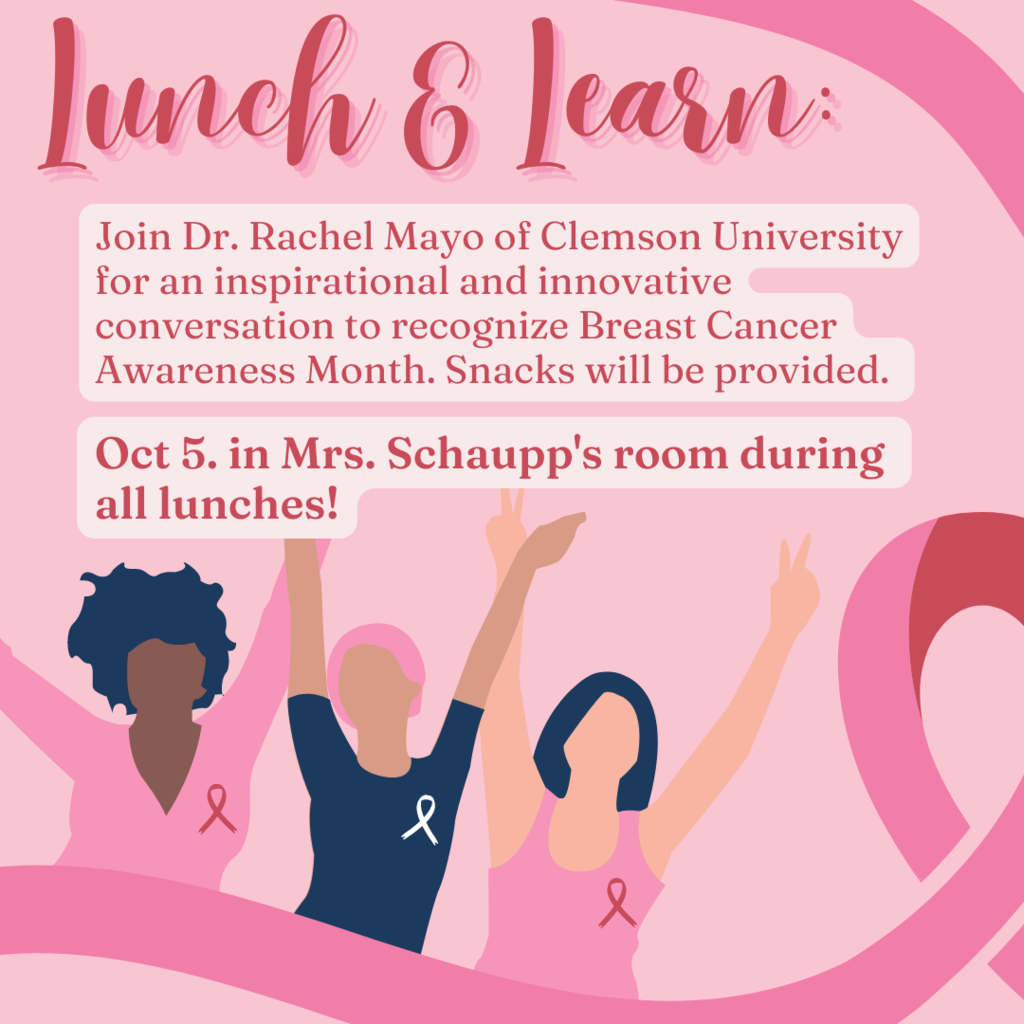 Don't Forget! Spring Break 2024 meeting is Thursday, Sept 29th. See QR code for virtual meeting link.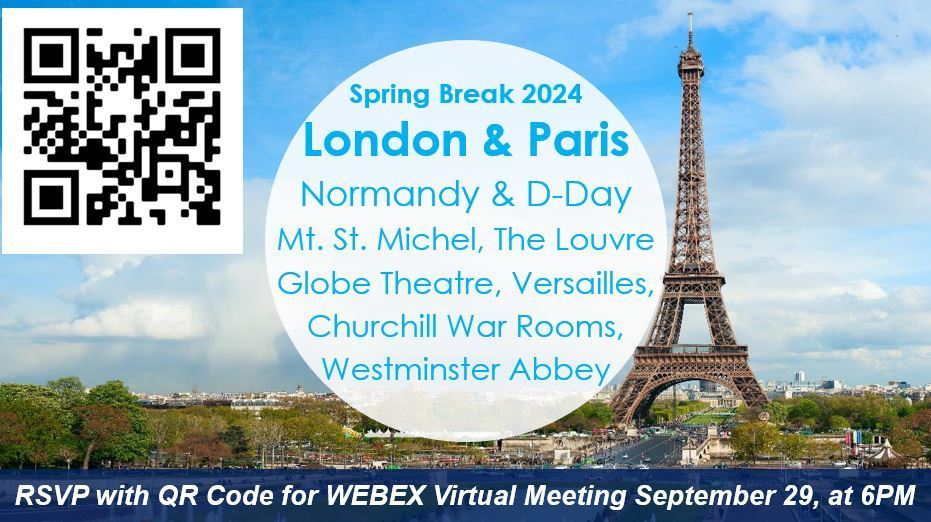 Daniel's varsity football game against Walhalla has been moved to Thursday, 9/29, at 7:00 pm because of impending inclement weather on Friday. Tickets can be purchased at the gate or online at
https://tickets.sdoc.org/events/6/walhalla-high-school
. Parking is located behind the visitor's stands. Please note that Oconee County Schools have a clear bag policy for all events.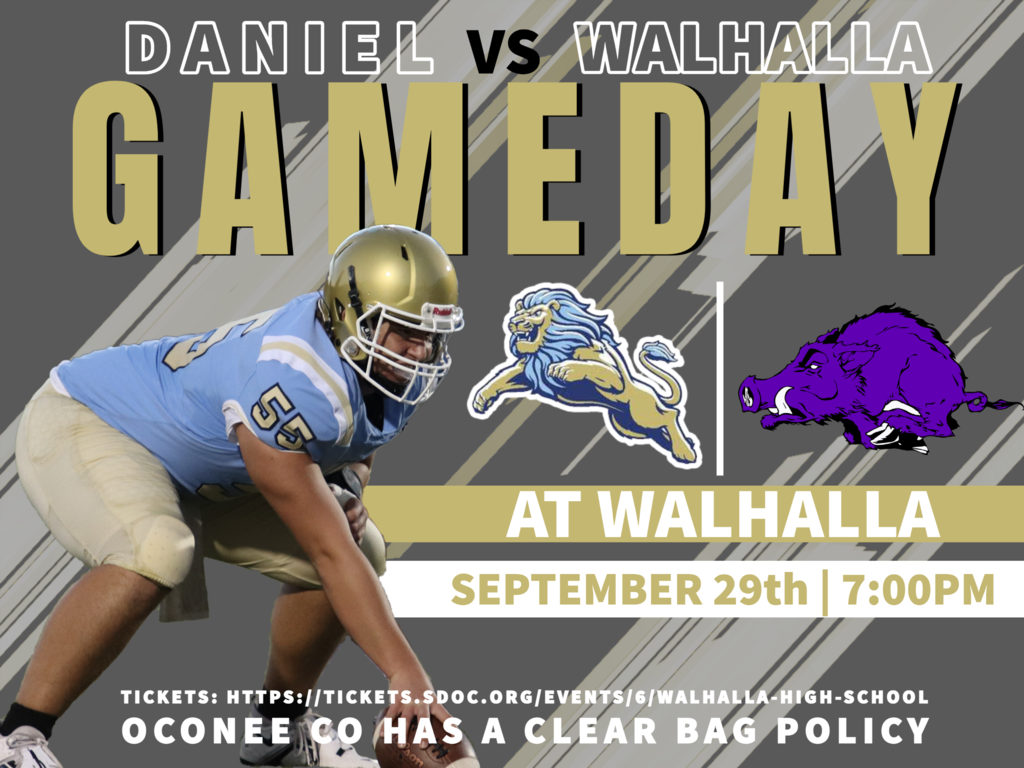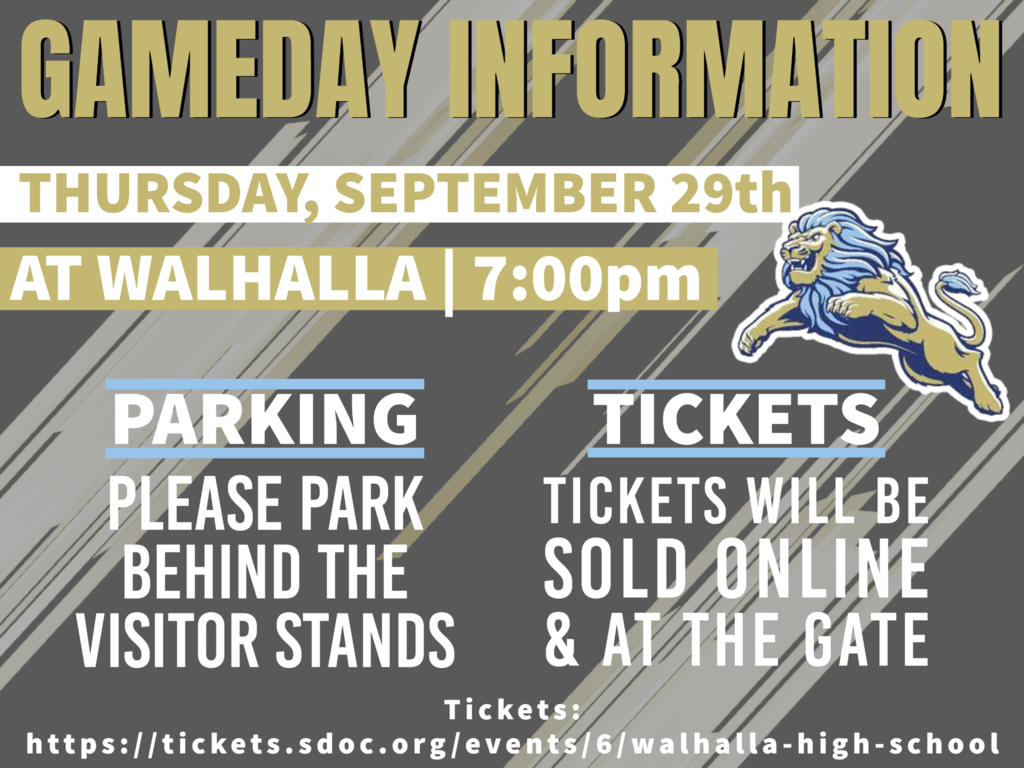 TCTC Academic and Resource Information Fair. Please register to attend.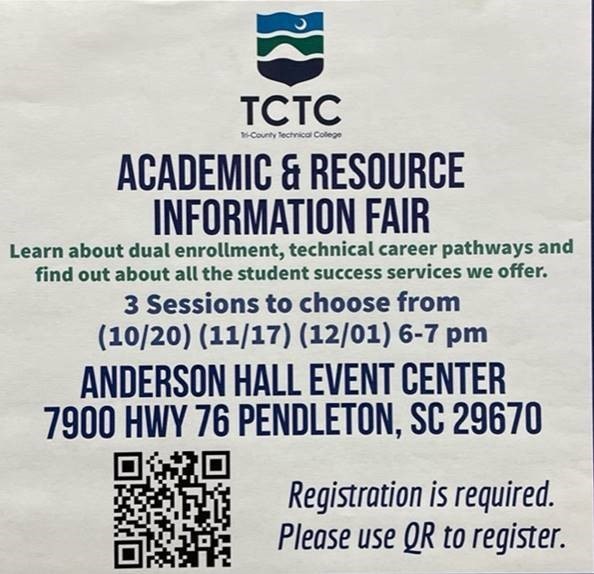 Lunch lessons are an opportunity for students to learn something that they otherwise would not learn in school. The lunch lesson on Thursday is going to be a lesson on crocheting led by Mrs. Rangaraju in room 124!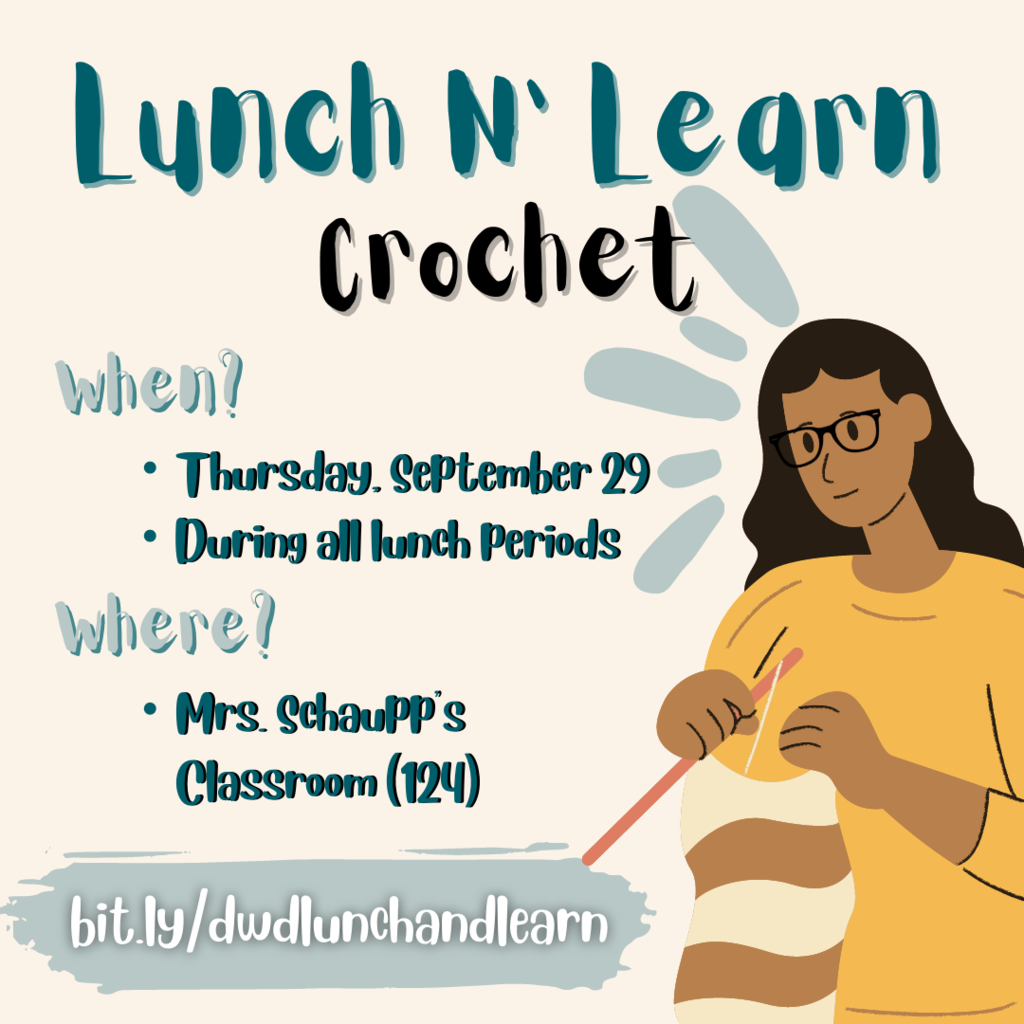 This week's HOME events! Please note the date change for Tennis and JV Football. Due to the potential of extreme weather conditions, both of those events have been moved to Wednesday. More information will be coming out today regarding our away Volleyball and Varsity Football games that will occur on Thursday.

Daniel Varsity Football will play Riverside tonight at 7:30pm. Tickets are online only and can be purchased at
https://danielathletics.com/event-tickets
. DHS students, you can still purchase an activity card that will get you into all, regular season home sporting events. Go to
https://danielathletics.com/event-tickets
to purchase your digital pass today! The passcode to purchase is your student ID. See Mrs. Brittain if you need your student ID. Please note: All vehicles need to be removed from the parking lot by 5:00 pm for game parking.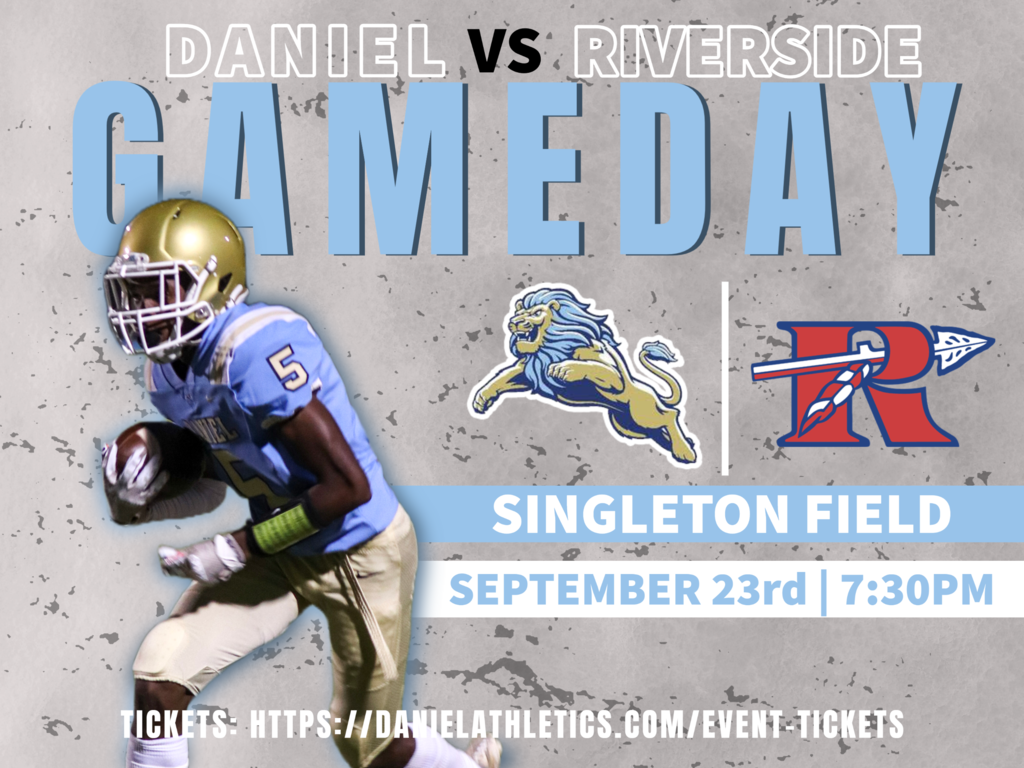 Don't forget! We will be on a homeroom bell schedule tomorrow, 9/23.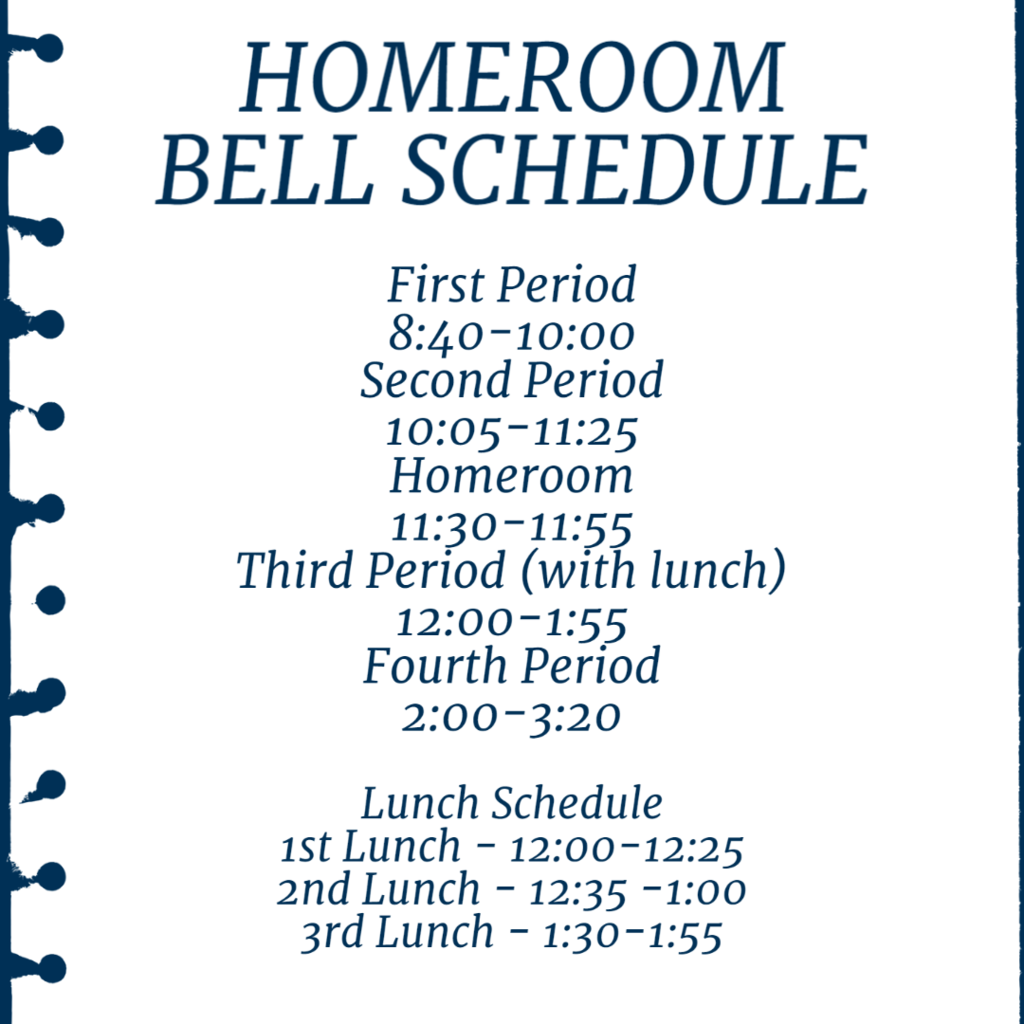 Seniors: Cap and Gown Order Reminder!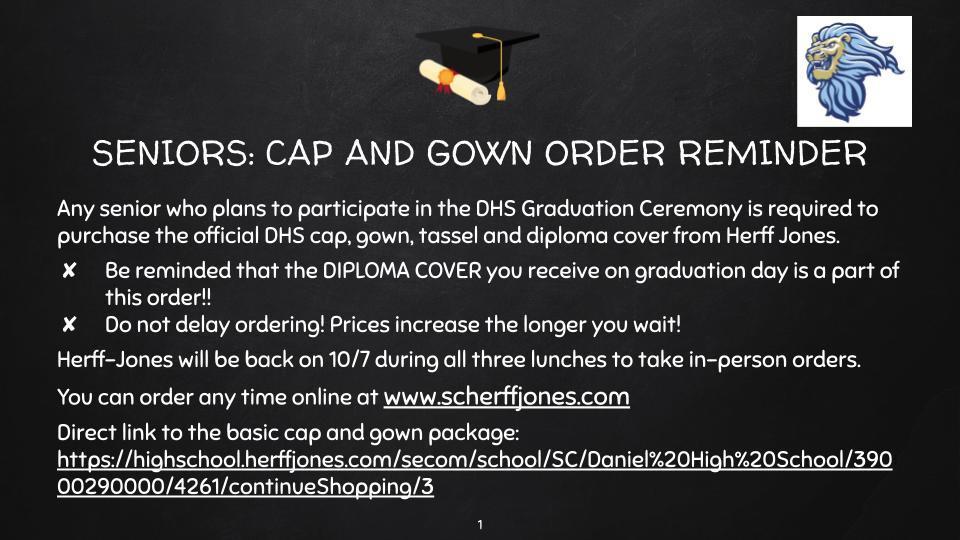 Spring Break 2024! Tour of London, Normandy, and Paris!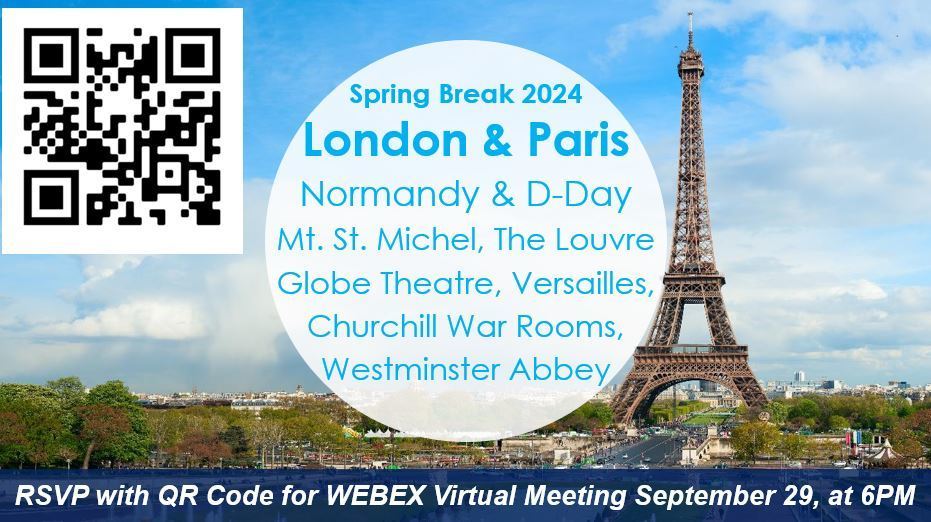 Come out and support your Lady Lions Volleyball as they take on Pendleton TONIGHT at Daniel. JV starts at 5:30pm with Varsity to follow at 7:00pm. Tonight is Teacher Appreciation Night so we will recognize these athlete's favorites. Tickets can be purchased at
https://danielathletics.com/partner/28/event/226/buy-tickets
. Let's cheer them on for this region game!

Last chance to buy senior shirts! They may be purchased at bit.ly/buydwdseniorshirt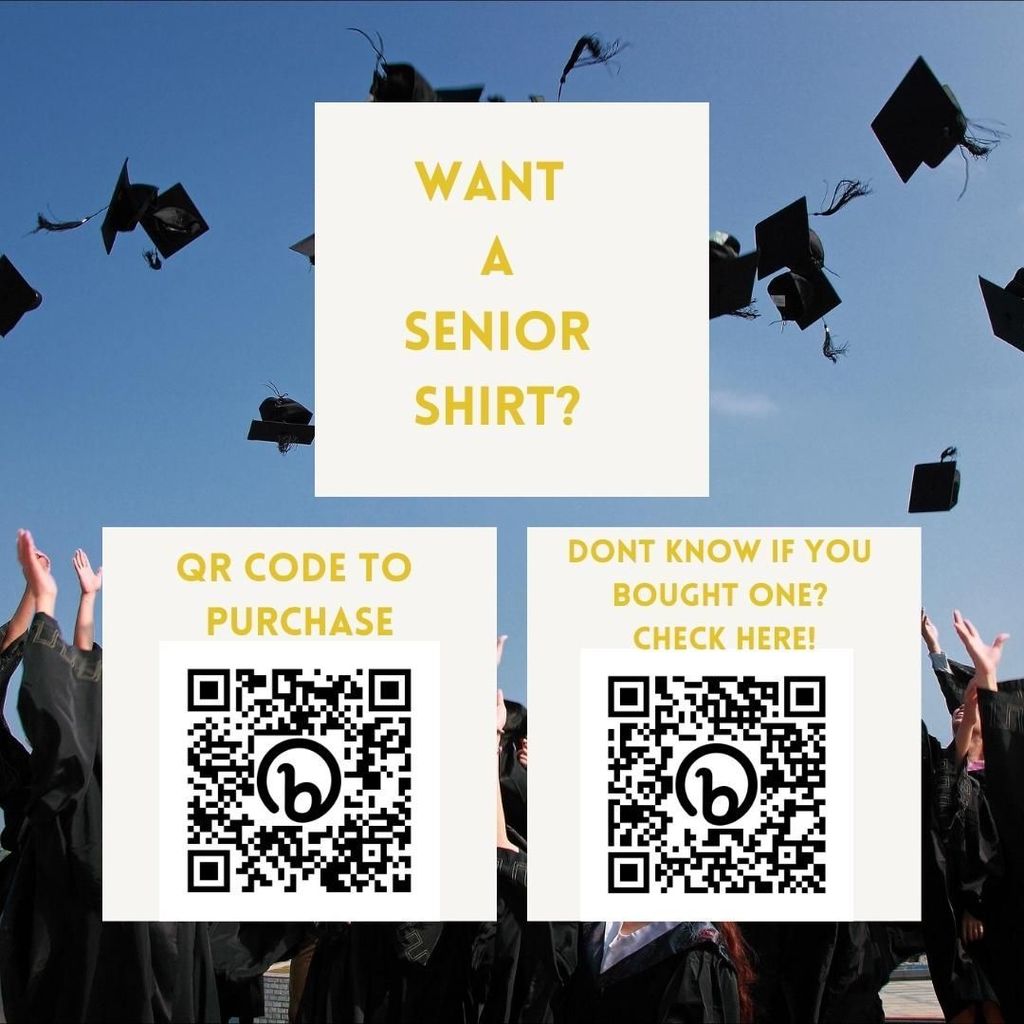 Sign up to do a musical performance at Coffee House Lunch! Coffee House Lunch will be on October 19th and sign ups will be open until October 5th. Make sure to tell friends who might be interested!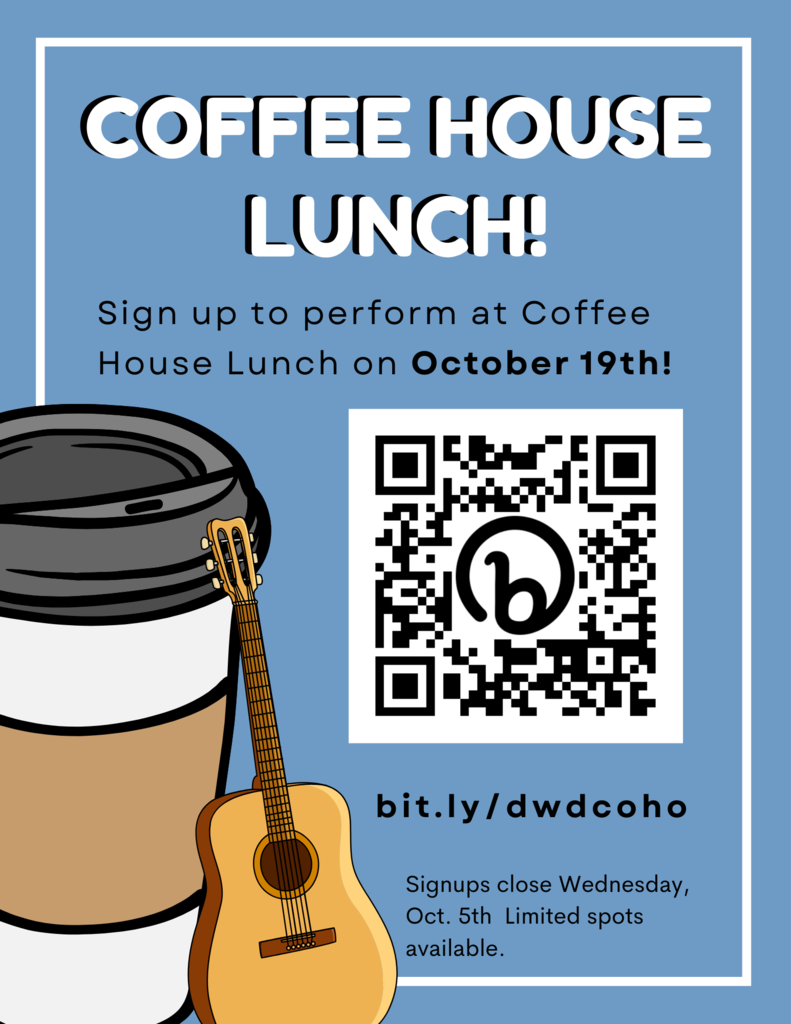 SNHS is meeting Wednesday, 10/05/22 at 5:30pm in the LMC. Dr. Delphine Dean from the Department of Bioengineering at CU will be our guest speaker.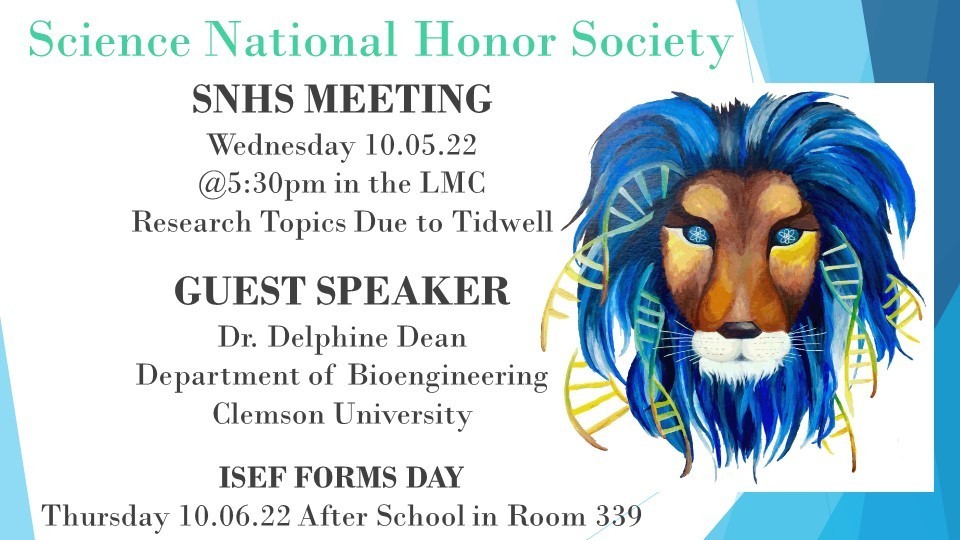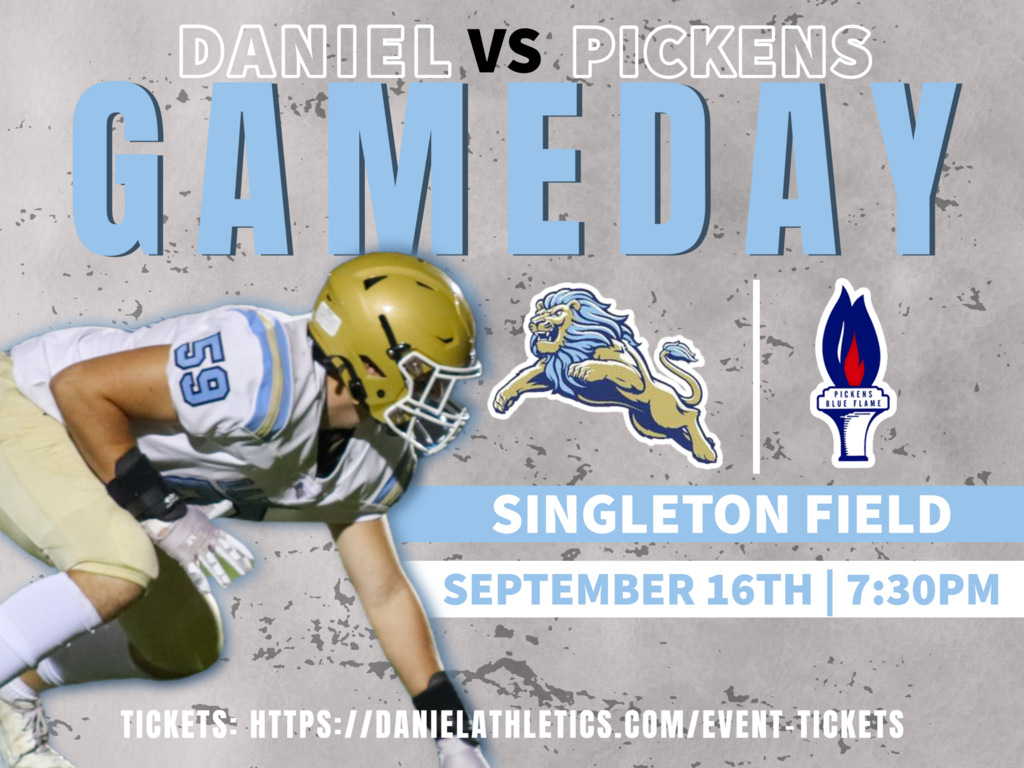 Happy Substitute Appreciation Day to all our DHS substitutes! Thank you for being here when we can't! Your service to our school is invaluable and we couldn't do it without you!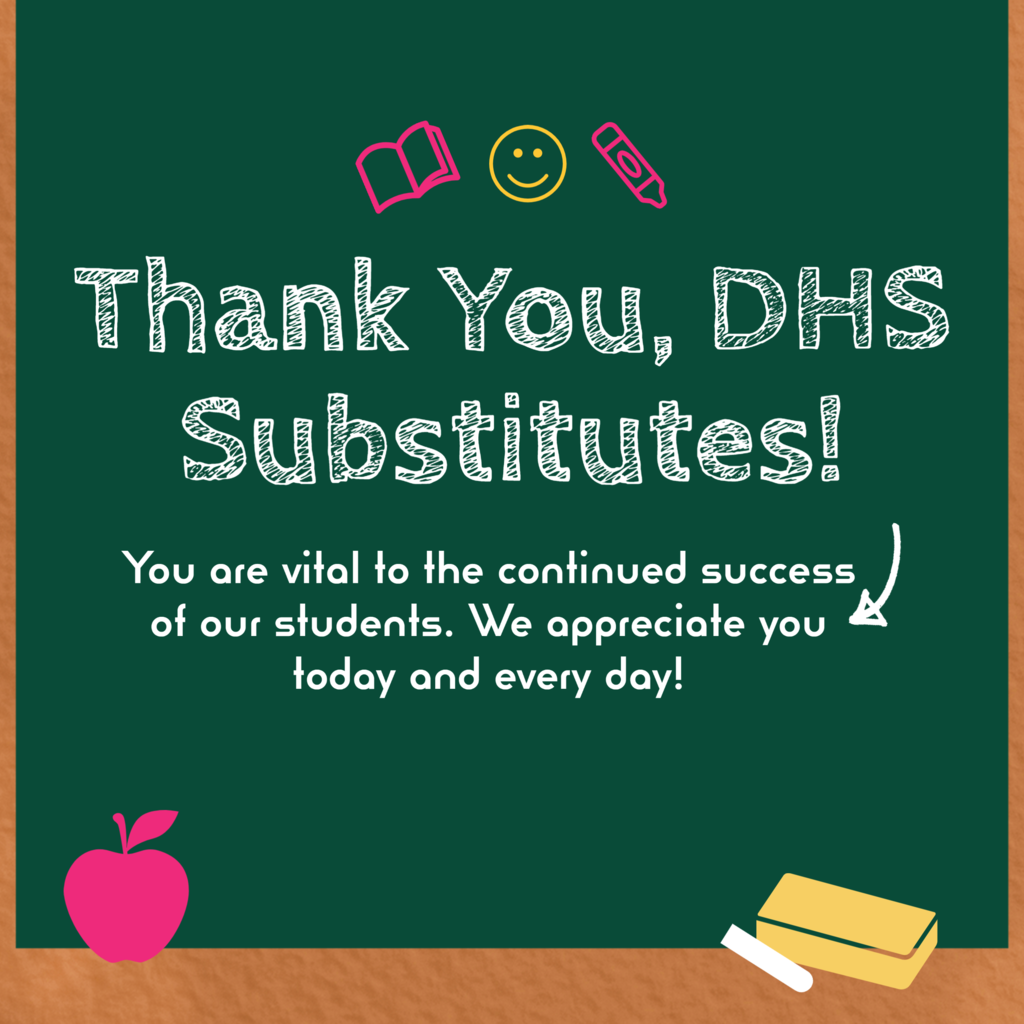 See Mrs. Plumblee or send her a message for more information.