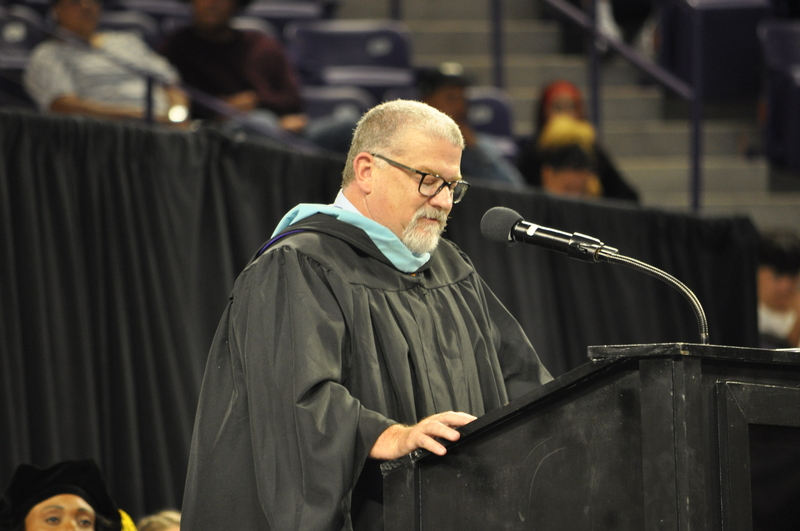 The School District of Pickens County (SDPC) is pleased to announce that longtime former Easley High School principal Gary Culler will serve as the D.W. Daniel High School interim principal for the duration of the 2022-23 school year as the search for a new principal is underway.
"We are fortunate to have Mr. Culler serve as interim principal while we conduct a thorough search for a permanent principal at D.W. Daniel High School," said Superintendent Dr. Danny Merck. "As an experienced high school principal at Easley High and middle school principal at R.C. Edwards, Mr. Culler's service has significantly impacted students' lives and well-being. Mr. Culler also has strong bonds throughout SDPC with our educators and staff and is well-respected as a leader."
Mr. Culler announced his retirement in March 2022 after 28 years of service to the school district, first as a teacher and then as an assistant principal and principal - with the last eight years as principal at Easley High School.
"I am ecstatic to be named as the interim principal at Daniel High and to join such a dynamic and dedicated staff who are known for their focus on academic growth and meeting student needs," said Culler. "As a long-time Clemson resident and former principal at R.C. Edwards Middle, I cannot wait to join the close-knit Daniel community once again and look forward to supporting students, staff, and families together."
Culler, his wife of 30 years, Melissa, a speech therapist in SDPC, and their sons Holden and Ethan reside in Clemson. Both of their sons are Daniel High graduates.
Culler will begin serving in June, following principal Shannon Sharkey, who begins her new position with SDPC as the Assistant Superintendent for Instruction and Curriculum. The school district will conduct an in-depth open recruitment process for a principal in early 2023.